Monday, October 4, 2021
Our Woman of the Week is Summer Kinard, nominated for her work as an author, advocate, and publisher, while homeschooling her five children. You see her here holding the first title from Park End Books, a gothic Christian women's devotional for persisting in hard places, which she edited; giving a workshop on an accessible approach to Lent in early February 2020 at Holy Transfiguration Greek Orthodox Church in Austin, TX; and one corner of heraccessible church school classroom, St. Hilda's Class, at St. Paul Antiochian Orthodox Church in Katy, TX. We asked her to tell you about herself:
"I'm an autistic theologian and author of several books, including Of Such is the Kingdom: A Practical Theology of Disability. I'm the CEO and Senior Editor of Park End Books, a new small press bringing Orthodox and Catholic authors to a broader market. I hold a B.A. in religion, an M.Div., and a Th.M. in early church history and theology. I'm married to my husband of over 22 years, Andrew, a dev ops full stack software engineer by day and iconographer by night. Together we have five children of joy. Our family is all autistic, and I offer many free resources on my website SummerKinard.com to help autistic and other disabled families participate fully in Orthodox Church life and faith.
"We came to the Orthodox Church by way of icons and saints. When I took a course in icon theology in seminary in 2001, we began to pray with icons in our home. Since I was studying patristics, we did a lot of reading from and about the first few centuries of the church. We went on a pilgrimage in 2007 following the holy sites of St. Andrew in Scotland, and we started earnestly inquiring about the Orthodox Church upon our return. Several priests of our acquaintance told us to take our time converting, and we did. We finally started to really learn about Orthodox life and prayers in 2012, when my husband began studying iconography formally. Once we had the habit of regularly attending prayer services, we sought a connection with our closest local church. At the end of 2013, we found our connection with our spiritual father at St. Barbara Greek Orthodox Church. Our family of four was chrismated in February 2014. Less than a month later, our twin sons were born. One year later, our youngest child, a daughter, was born.
"When the children had difficulties following the service, I made them a visual schedule based on the practices I had learned from deep diving into self-regulating autism interventions. I realized quickly that if my family found the visual schedule so helpful, other families would, too. I posted it to my website in 2016, along with a visual version of the Lord's Prayer that I translated into the symbol language that two of my children spoke at that time. Other resources followed. The more I worked to help my own children, the more I began to hear from other Orthodox families with disabilities. I proposed a book that would break the stigma of disability by showing from the heart of our faith that disabilities are not a boundary to holiness and that would give practical advice on how to practice faith accessibly. After three years of research with other Orthodox families with disabilities and writing those deep connections between God's love and disabled family life, Of Such is the Kingdom: A Practical Theology of Disability was published by Ancient Faith in 2019.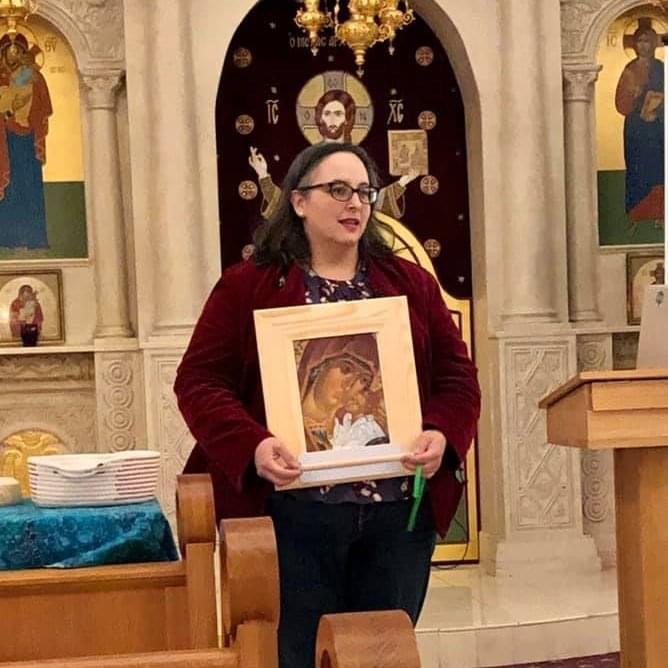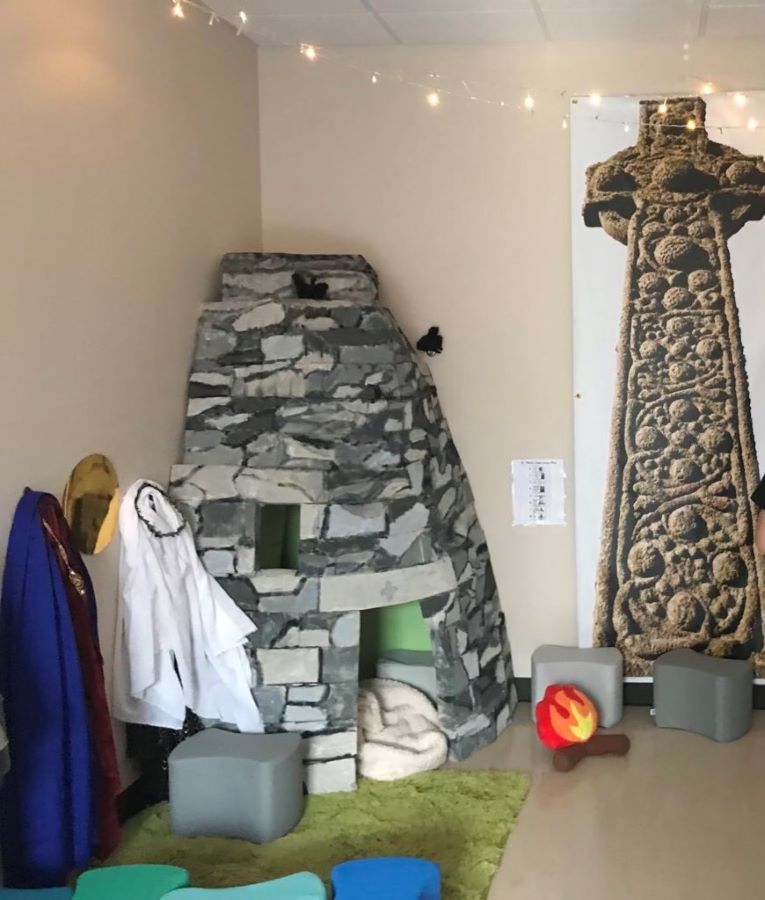 "In the meantime, while I was still writing the book, I began training on becoming a publisher. I realized that the publishing world was not set up to favor Orthodox or Catholic Christian writing, nor were there many resources that centered women or disabled creators. There was on one hand a relentlessly positive, polished tone to the devotionals and book clubs that my female friends participated in, or on the other, a profoundly watered down, equally sanitized sort of faith offered to women. As I lived with the saints in my daily prayers, I was drawn more and more towards the insights I had gained by studying medieval Catholic women mystics: that there is a particular feminine spirituality, that it is incarnational, that it is characterized by the dynamic experience of joy and sorrow together."
Axia!
Summer Kinard is our Woman of the Week, nominated for her work as an author, publisher, and disability advocate. You see her here teaching online for her Antiochian East PLC workshop on "Exalting the Valley of Accessibility" in June 2021; with her mentors in small press publishing, Betty and Elizabeth Turnbull of Light Messages and TorchFlame Books, at the 2019 IBPA Publishing University; and unboxing the latest release from Park End Books. We asked her to tell you how she got started as a publisher:
"After I survived the first three months of a debilitating bout of long-haul Covid in 2020, I recognized the need to bring the witness of faithful Orthodox and Catholic women to a world that was rapidly losing its taste for illusory, polished #blessed-ness. My husband and I formed a partnership LLC in the summer of 2020, and Park End Books hit the ground running. I put out the call for a gothic women's devotional, Darkness is as Light. We had 22 writers bear witness to God's presence with them in hard places. Sojourner's Magazine gave a glowing review of the book in their October 2020 issue: 'Each entry sings with one theme: Christ is present. And it is this present God we can trust to sustain us, draw us closer, and sanctify us, no matter what.'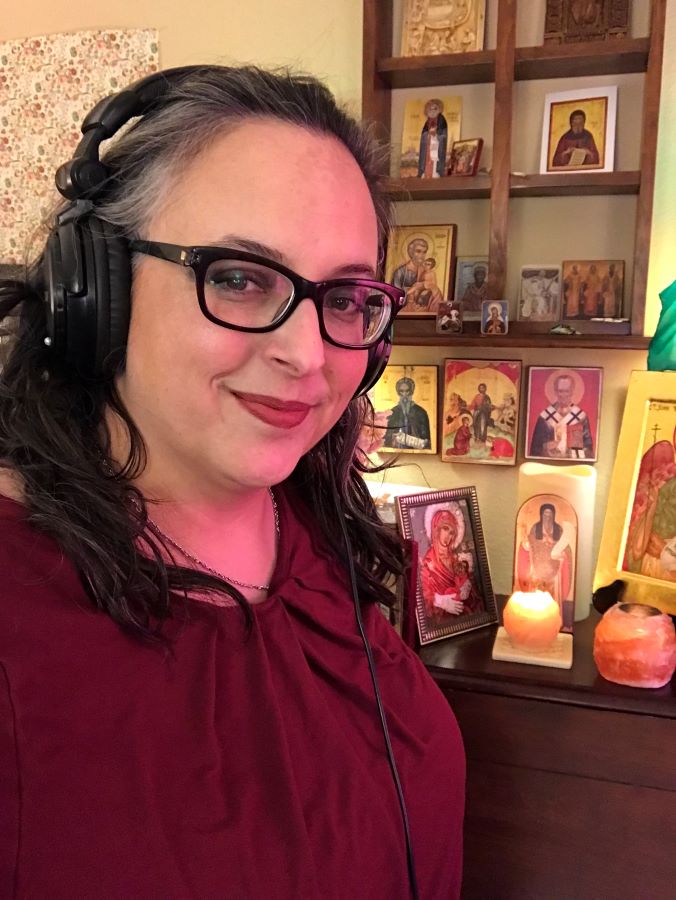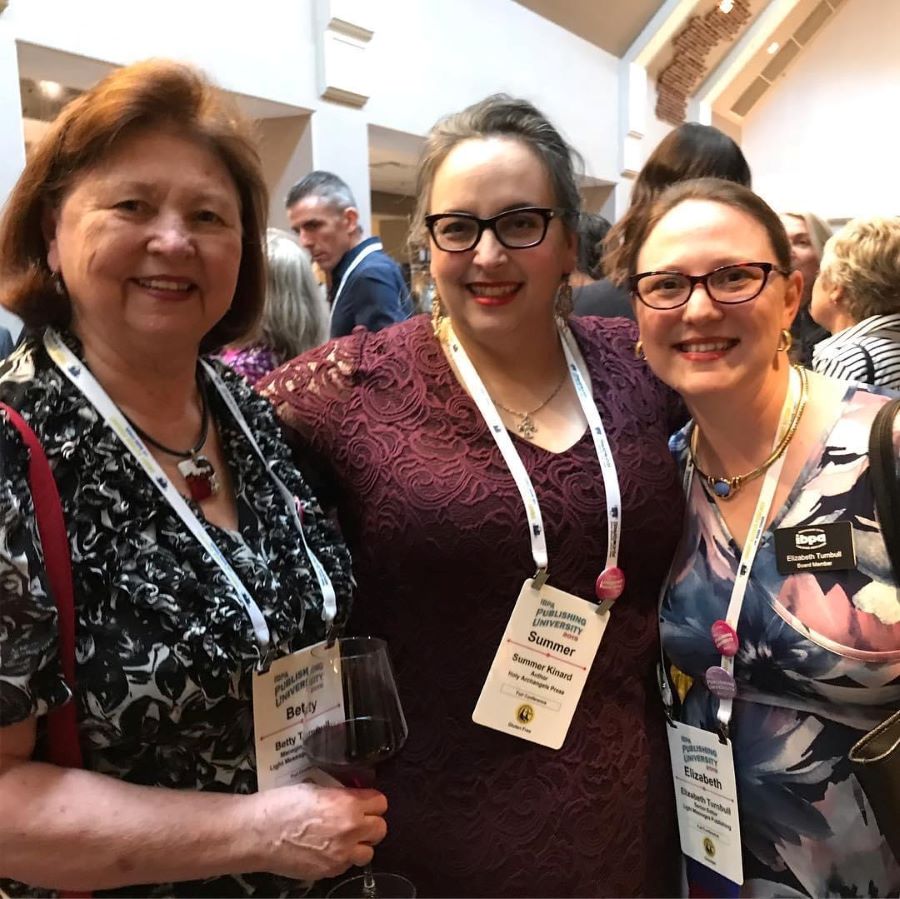 "In my introduction to the collection, I explained the way of knowing God through contrasts that marked Gothic women's faith that is so needed today. Bearing witness to God with us in hardship is the theme of the book, and the writers bravely wrote about experiences ranging from long-term caregiving to infant and spousal loss to surviving abuse to profound moments of recognizing the presence of God in difficulties through visions and sudden insights.
"A few strong voices emerged from that collection, and I invited two of them to write a teen girl Lenten devotional, Letters for Pilgrimage, that we published in February 2021. We're continuing the tradition of publishing strong narrative nonfiction collections with The Grace of Being There: Single Mother Saints in Our Lives, which is coming out in early 2022. The Grace of Being There is written by one Catholic and 8 Orthodox women who have either been single mothers or were reared by them. Rather than simply laying out the facts of the saints' lives, these essays interweave the witness of 8 single mother saints with daily lives of the women who called on them for help in single parenting.
"We continue to develop strong, faithful, unblinking authors to write books that speak to people right where they are, "a word in season with those that are weary." We are dedicated to diversity and inclusion as well as accessibility, and you will find those values reflected in the inclusive illustrations in our children's books, the inclusion of neurodivergent authors and artists in our catalog, and the accessible formatting of all of our books. In addition to Northern Lights of Christ: Lessons on Faith from Above the Birch Line by Nic Hartmann, which just came out last week, we're developing a handbook for faithful recuperation called Hospitality for Healing, written by Mat. Melissa Naasko (author of the popular cookbook Fasting as a Family), and a devotional of African Saints Lives written by Fr. Dcn. John Gresham, who has been publishing African saints lives each month on the website Desert Fathers Dispatch for his local chapter of the Fellowship of St. Moses the Black.
"But our big, giant, background project at Park End Books is the one that started me on the road to Orthodox publishing. We're working on a comprehensive Accessible Church School curriculum that can stand alone or integrate with existing programs. That's the work of my heart above the rest, and it's a project that I'm looking forward to revealing starting in 2022."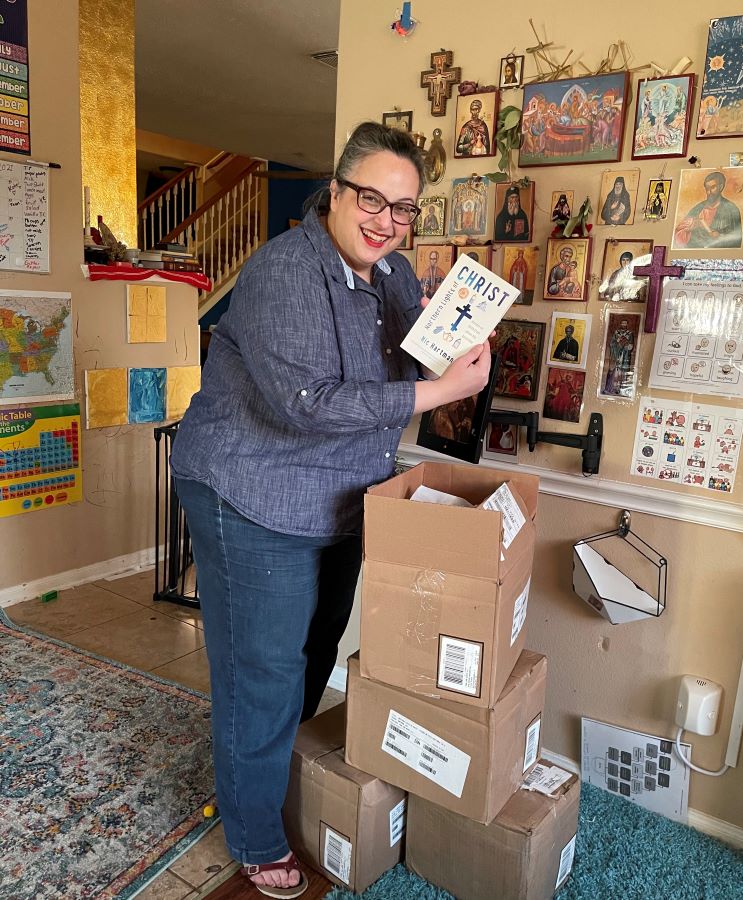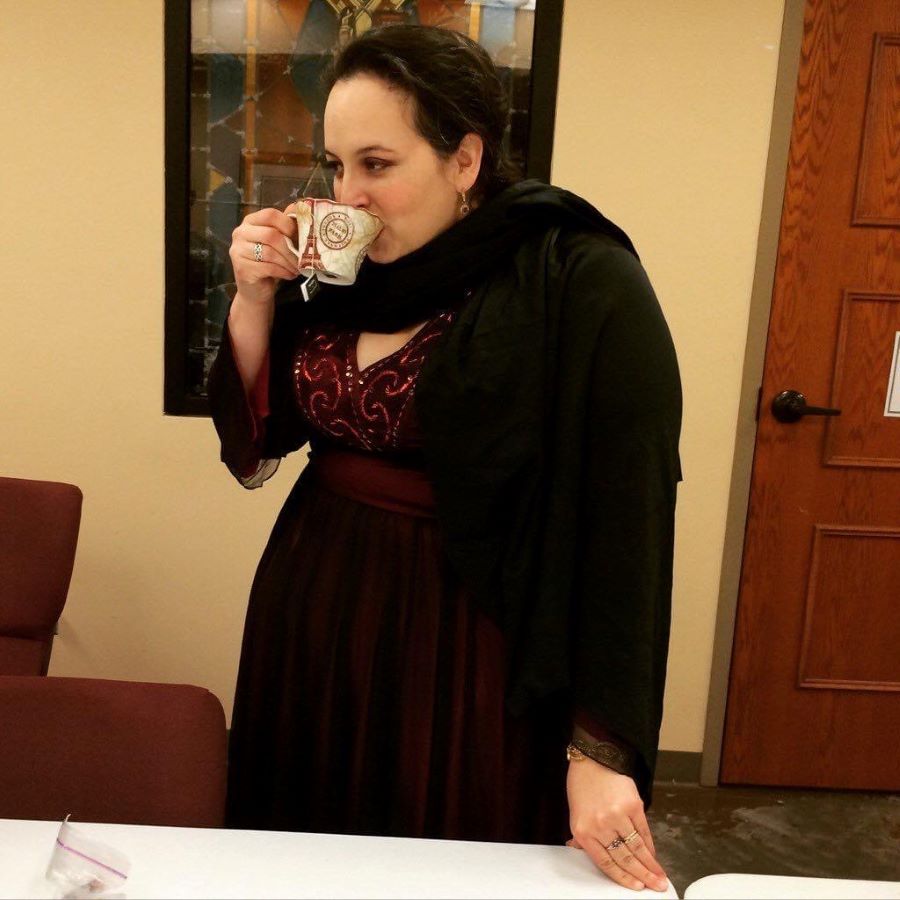 As always we asked our Woman of the Week, Summer Kinard, about her morning routine:
"By day, I care for my children, teach them, and work to make their daily lives more accessible through therapeutic and environmental interventions. Because I also need to write and ready books for publication by Park End Books, I usually stay up quite late. If I'm not under the weather (a happily more common experience these days as I approach 18 months of long-haul Covid symptoms), I wake up between 8:30 and 9am. Sometimes I sleep right on till 10, and that's okay. An extra hour of sleep is far better than a chronic illness relapse! When I get up, I make sure I remember the saint and scripture readings for the day. Then I say the Lord's prayer, ask the Theotokos for help, maybe sing a hymn, and pray a maternal blessing on the house in all four directions. Next I pour a cup of hot, black tea with oat milk and drink it while I get into my day clothes and shoes. Most mornings I prepare breakfast for my daughter who is also a night owl and mid-morning snacks for the other children. Then my husband cooks brunch for himself and me, and we sit together at the table to talk at around 10 or 11.
"Usually someone has written to me overnight, asking advice for their child or godchild who is struggling with learning or with prayer because of a disability. I answer messages and post a story or two to Instagram. The dog follows me to my office, where I decide which games or sensory tools to bring out for the kids that day. I write notes in my calendar, to-do lists that rarely get checked off each day. In order for all of us in the household to thrive, I have to be interrupt-driven for most of most days. My daughters bring me morning glories, and I tuck them alongside the icons on my desk or under the stained-glass Christ in the kitchen window. When noon rolls around, if I'm overwhelmed by the news of the day, I will light the incense then. If not, I wait till 3pm. Everything in the house smells of incense–my children's heads, the kitchen, the flowers, the books, my sorrow and joy."
Thank you, Summer!