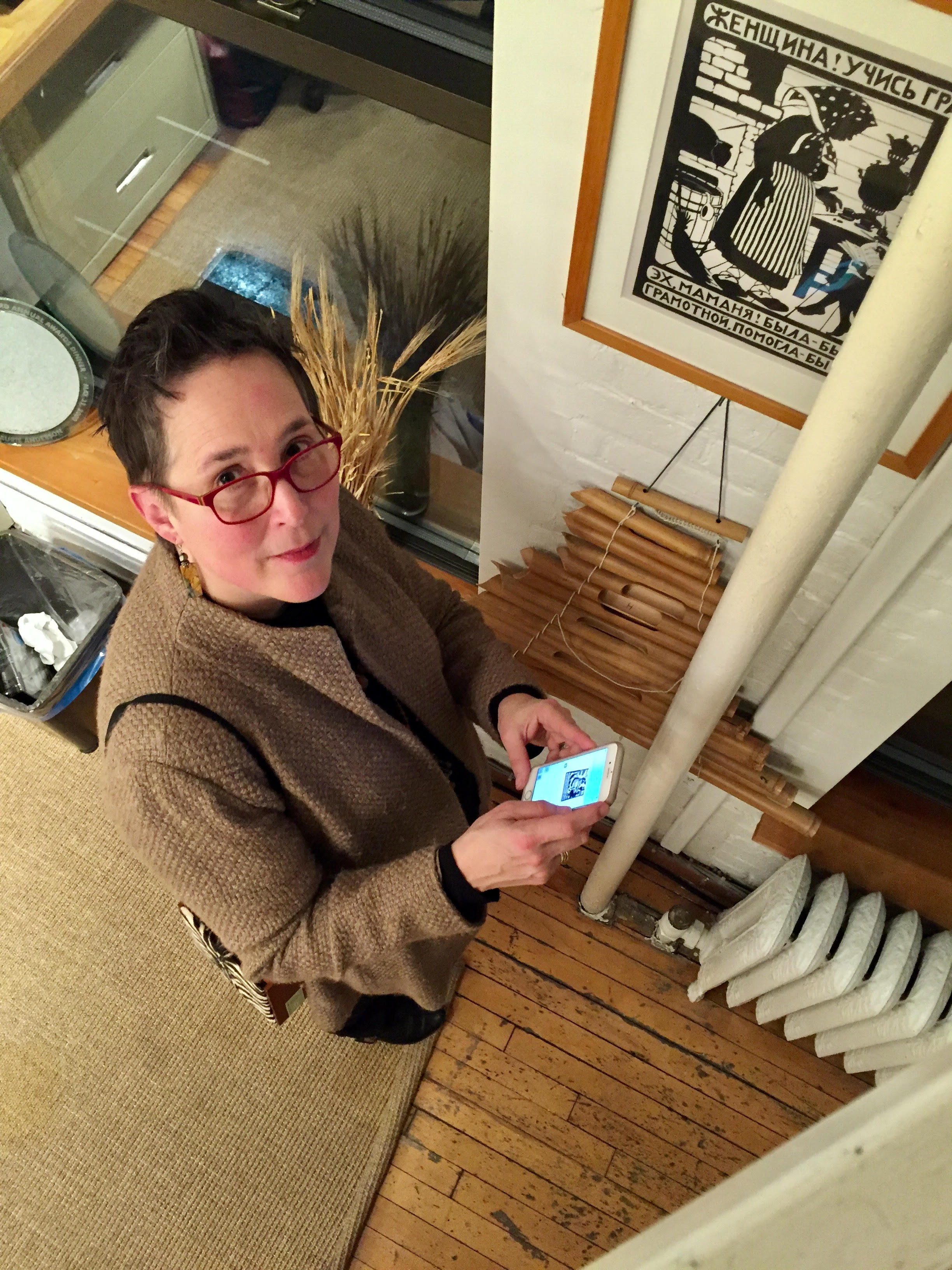 President
Patricia Fann Bouteneff, DPhil
Consultant, Strategic communications, Aphaia Resources, Crestwood, New York
Companion, New Skete Monastery, Cambridge, New York
(Former) parish president, St. Gregory the Theologian at Union Theological Seminary, New York City
(Former) parish president, Holy Trinity Orthodox Church, Yonkers, New York
Vice President
Amber Schley Iragui
Amber Schley Iragui holds a BA in Theology and English Literature from the University of Portland. She has a career as an art director with ga transformative impact at publishing houses, most notably St. Vladimir's Seminary Press and Ancient Faith Children's Books. She was also a co-founder of The Wooden Button, a Waldorf-inspired preschool located in Manhattan, and is a parishioner St Nicholas Orthodox Church, Portland, Oregon.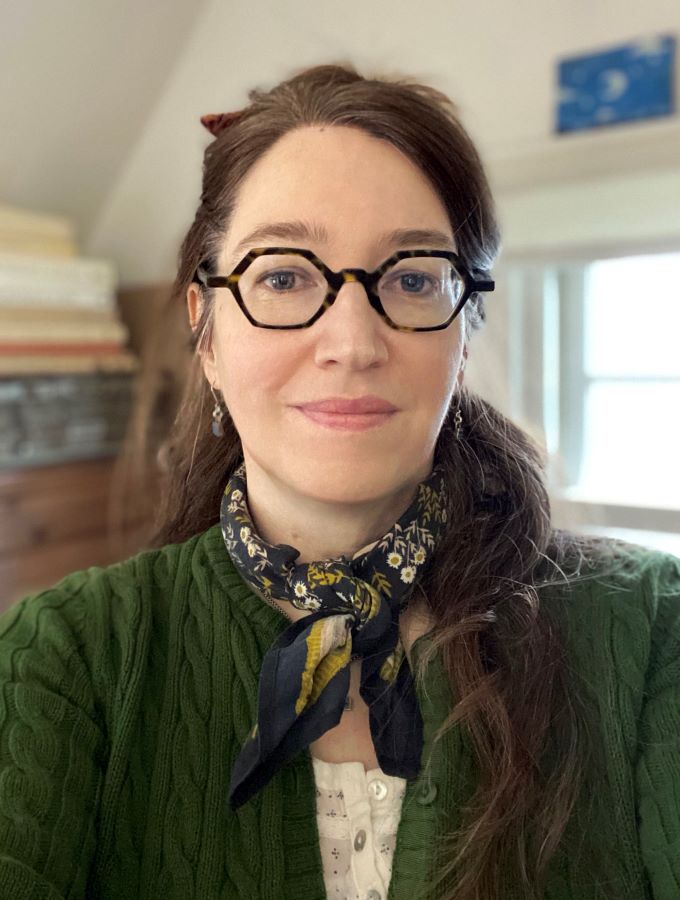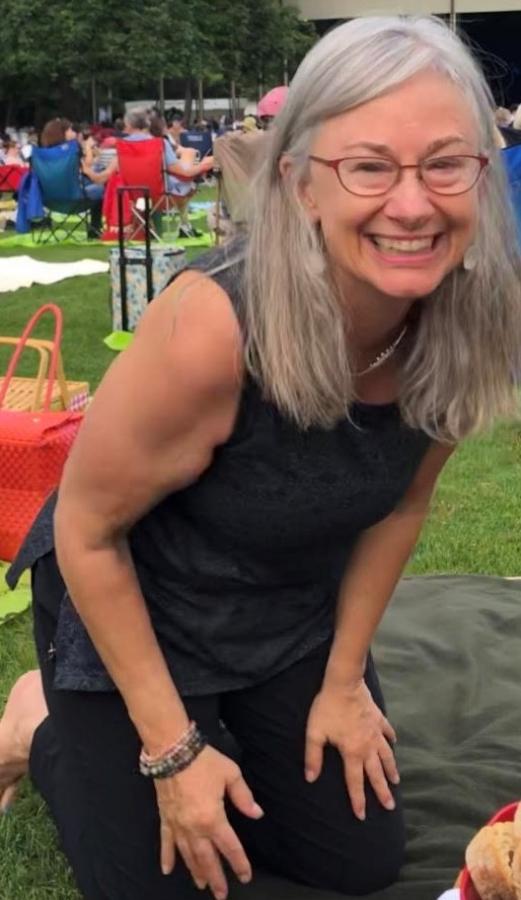 Secretary/Treasurer
Jennifer Nahas, MMHS
(Former) Executive director of Orthodox Christian Fellowship, Brookline, Massachusetts
Co-founder, Brigham Nahas Research Associates (BNRA), Cambridge, Massachusetts
Parishioner, St. Mary Orthodox Church, Cambridge, Massachusetts
Hiking Specialist/Workshop Leader, REI, Cambridge, Massachusetts
Tenbit Mitiku, MS
Tenbit Mitiku was born and raised in Addis Ababa, Ethiopia. She is a higher education professional. She formerly worked in community development with a focus on environmental justice. Her educational background is in sociology and international relations. She lives in Cambridge, MA, and is an active member of St. Mary Orthodox Church in that city.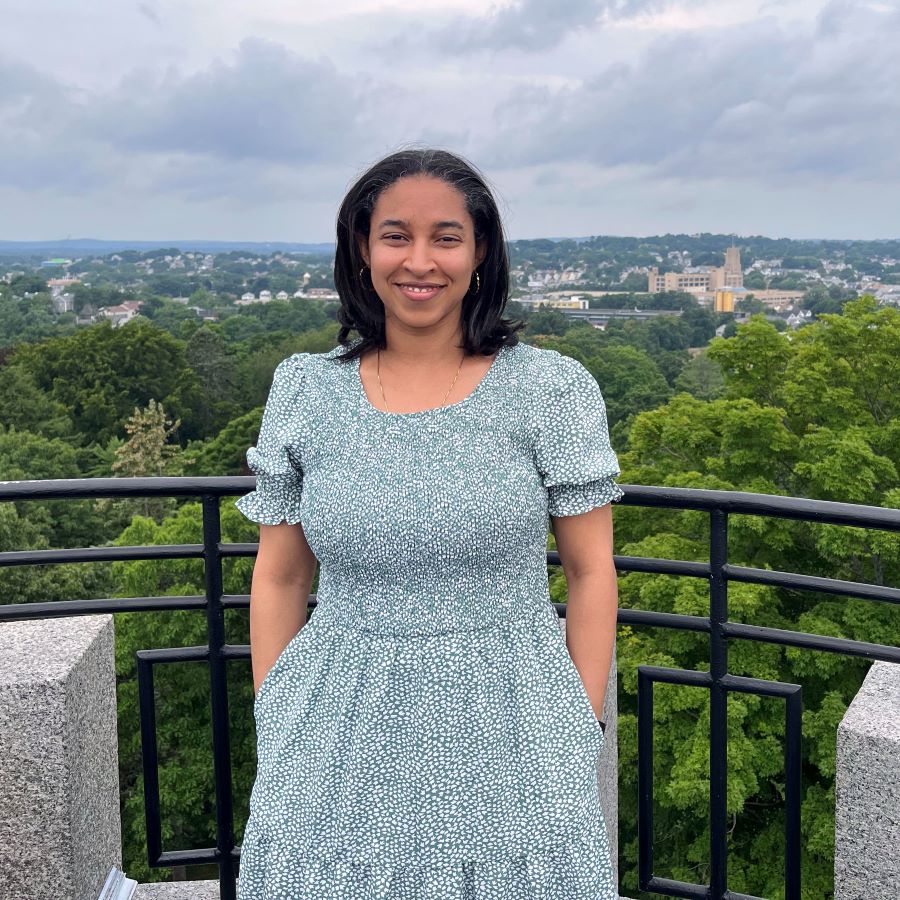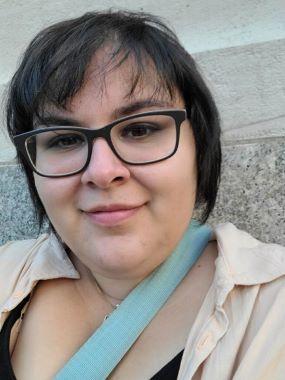 Rachel Contos, MA
Doctoral student, Fordham University, New York, New York
Trinity Fellow, Marquette University, Milwaukee, Wisconsin
Choice Neighborhood Assistant, Housing Authority of City of Milwaukee
Miho Ochiai Ealy, MA
Miho Ochiai Ealy grew up in the Orthodox Church in Japan. As clergy wife in an OCA parish in Ohio, she serves as choir director, organizes events, troubleshoots the audio system, and raises their two young daughters. She worked as a healthcare chaplain until the lockdown. She holds a masters degree in pastoral studies, a master's of arts in theology, and a bachelor's in international cultural studies. She is a member of the OCA's Clergy Wives Advisory Group and facilitator of the OCA's Thriving in Ministry program.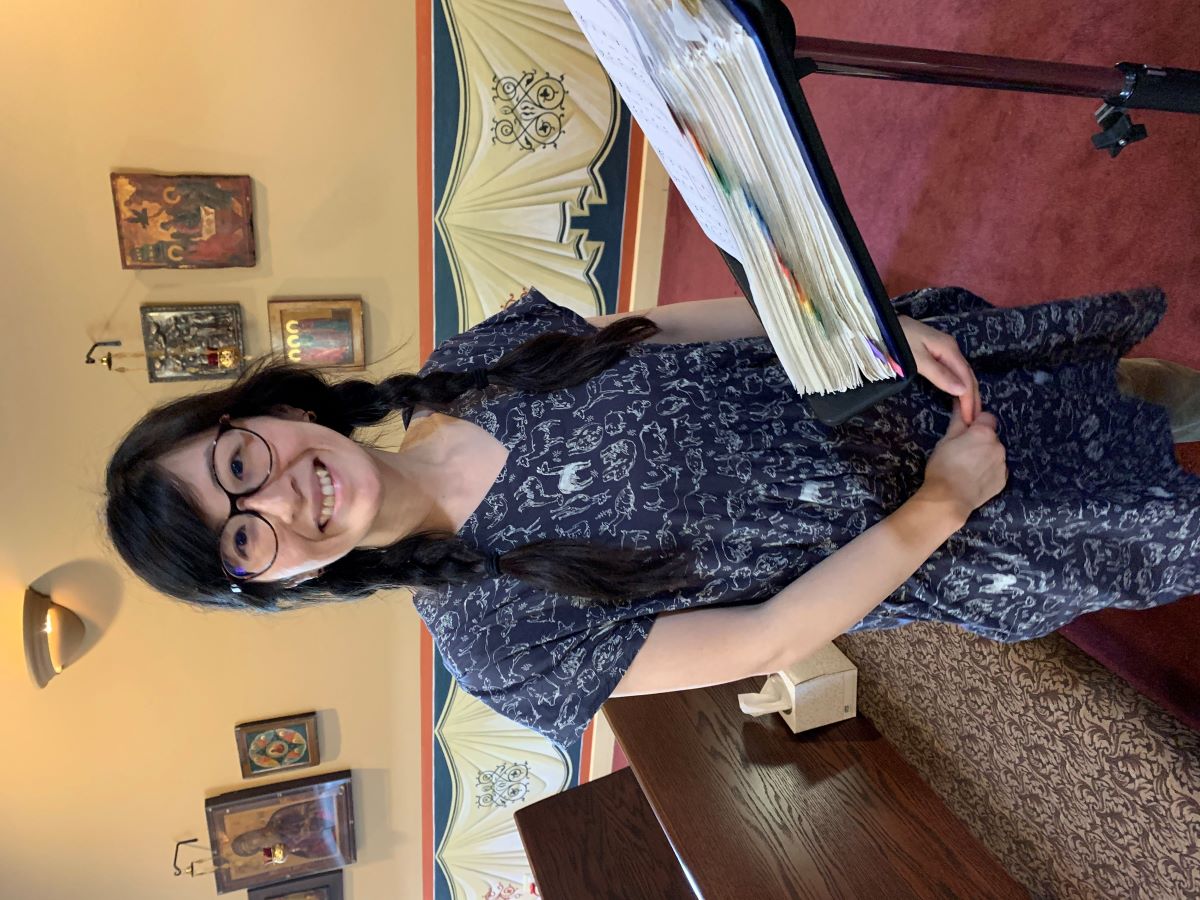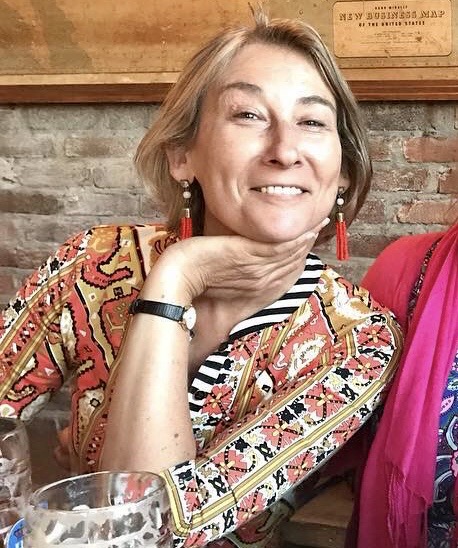 Advisory Board Members
Senior Advisor
Nadieszda Kizenko, PhD
Dr. Nadieszda Kizenko is professor of history and religious studies at the State University of New York in Albany, and a self-confessed "liturgics nerd". Her second book is a history of confession in Russia over 400 years, called Good for the Souls: A History of Confession in the Russian Empire. Her new project explores the intersection of women, devotional practice, and writing.
Spiritual Advisor
Judith Scott, MTS
"Becoming Orthodox is the culmination of a spiritual journey after years of searching, sometimes consciously and sometimes unaware. Mid-career as a high school teacher and school leader, I returned to the Episcopal Church. I needed prayer and a community of believers to help me understand and bring hope to traumatized communities and, of course, to myself as I lived through the tribulations and joy that life brings especially to distressed urban neighborhoods. For the first time, I met and worshiped with female clergy, and recognized how the impossibility of such a vocation had been taught and ingrained in my personal and religious understanding for my life. I entered Seminary after I retired and hoped to become a minister. I took a course in Early Church History with Professor John McGuckin, who is an Orthodox priest, a scholar, and--as time went on--a mentor, friend and spiritual father. Here was the mystery, the vivid sacramental aspect of all creation, the deep regard for beauty in the world reflected in the liturgy, and the music and icons that I'd yearned for. The appreciation of the African roots of Christianity further helped me feel that I'd found a true home. Meeting the members of The Brotherhood of Saint Moses the Black and reading the personal journey to Orthodoxy by African-American scholar Albert Raboteau brought energy and light to my feelings of connection between my African-American background and the Orthodox Church. And the women I met along the way, especially the women who now form Axia, allowed me to find hope and express consideration for the expanding role for women in this, my chosen and beloved church.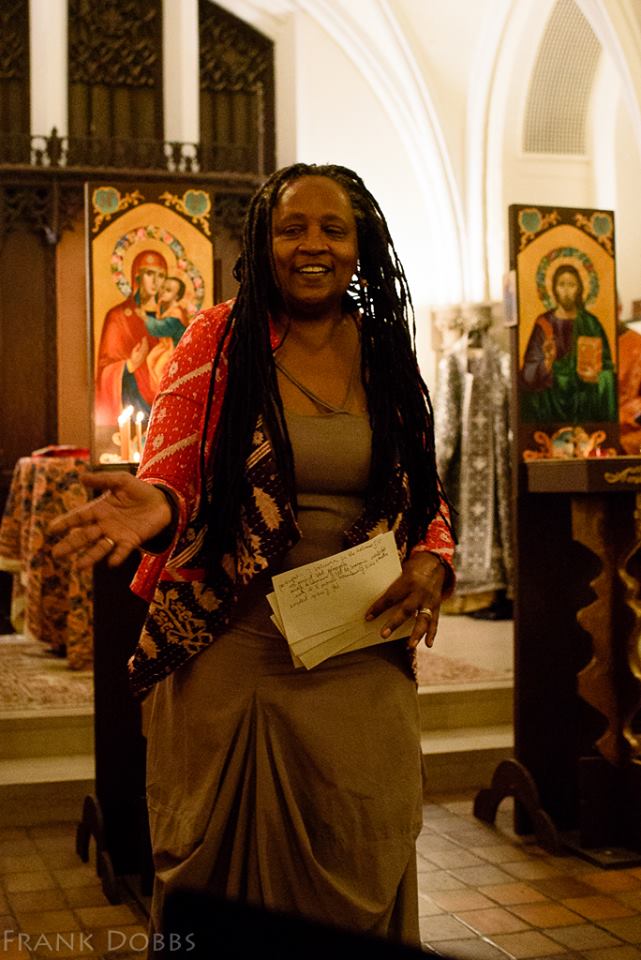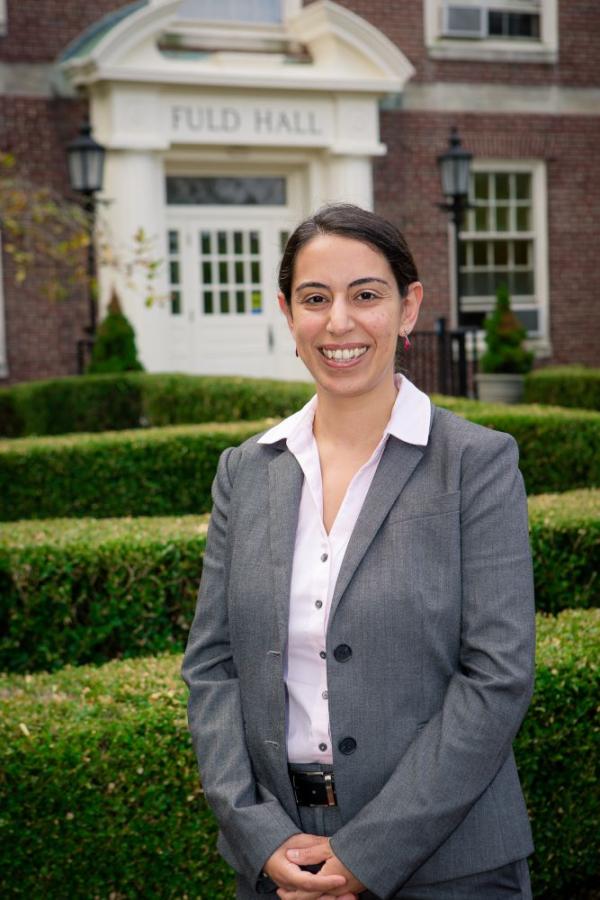 Mary Farag, PhD
Dr. Mary Farag is a historian of Christianity in late antiquity. She serves as Assistant Professor of Early Christian Studies at Princeton Theological Seminary, where she teaches courses on practices of mercy in the early church, the making of churches in late antiquity, the first 1400 years of church history, and others. Her book, What Makes a Church Sacred? Legal and Ritual Perspectives from Late Antiquity, was published in 2021by the University of California Press. In general, her research focuses on Christian liturgical practices in late antiquity and their role in the wider Greco-Roman, Byzantine, and Islamic worlds. Her geographic specialty of Egypt often leads her abroad to study Coptic and Arabic manuscripts and participate in archaeological projects. Dr. Farag is active in educational work in Coptic Orthodox and Eastern Orthodox parishes.
Christina Maranci, PhD
Mashtots Professor of Armenian Studies, Harvard University
Department of Near Eastern Languages & Civilizations
Department of History of Art and Architecture
"I was born in 1968 in Boston, Massachusetts. My father, Arutun Maranci, is an Armenian from Istanbul. His family was originally from the village of Ulash in Sepastia. My mother, Anahid Sergenian, was born in Boston; her mother's family, the Aghababians, are from Papert, and her father's family, the Sergenians, are from Shabin-Karahisar. My mother's parents were both refugees from the Armenian Genocide.
"I grew up in Westport, Connecticut, attended Vassar College for my BA and Princeton for my MA and PhD in the Department of Art and Archaeology. My thesis addressed the historiography of medieval Armenian architecture and was revised and published in 2001 as my first book, Medieval Armenian Architecture: Constructions of Race and Nation. Since then, I have focused largely on early medieval Armenia (7th-10th centuries). My articles on Armenian art and architecture have appeared in Gesta, the Journal for the Society of Architectural Historians, Art Bulletin, Revue des études arméniennes, the Oxford Companion to Architecture, and the Oxford Dictionary of the Middle Ages. I write and speak on medieval Armenian art and architecture in all its aspects and enjoy sharing this material with my students– and really anyone who will listen.
"I held visiting positions at the University of Chicago and the University of Michigan before I was hired as an assistant professor at the University of Wisconsin-Milwaukee. In the fall of 2008, I left UW-M, where I received tenure, for Tufts University, where I became the Arthur H. Dadian and Ara Oztemel Chair of Armenian Art and Architectural History after the retirement of my predecessor, mentor, and friend, Dr. Lucy Der Manuelian. That same year, I also met my husband and better half, Robert Dulgarian, on a NAASR bus trip to the Metropolitan Museum of Art. I love our cats, Rupert, Buster ("Busty"), and Tarquinia, and I love horses and ride regularly.
"In 2022, I was appointed the Mashtots Professor of Armenian Studies at Harvard. I am at work on a book on the tenth- and eleventh-century material culture of the Bagratid kingdom."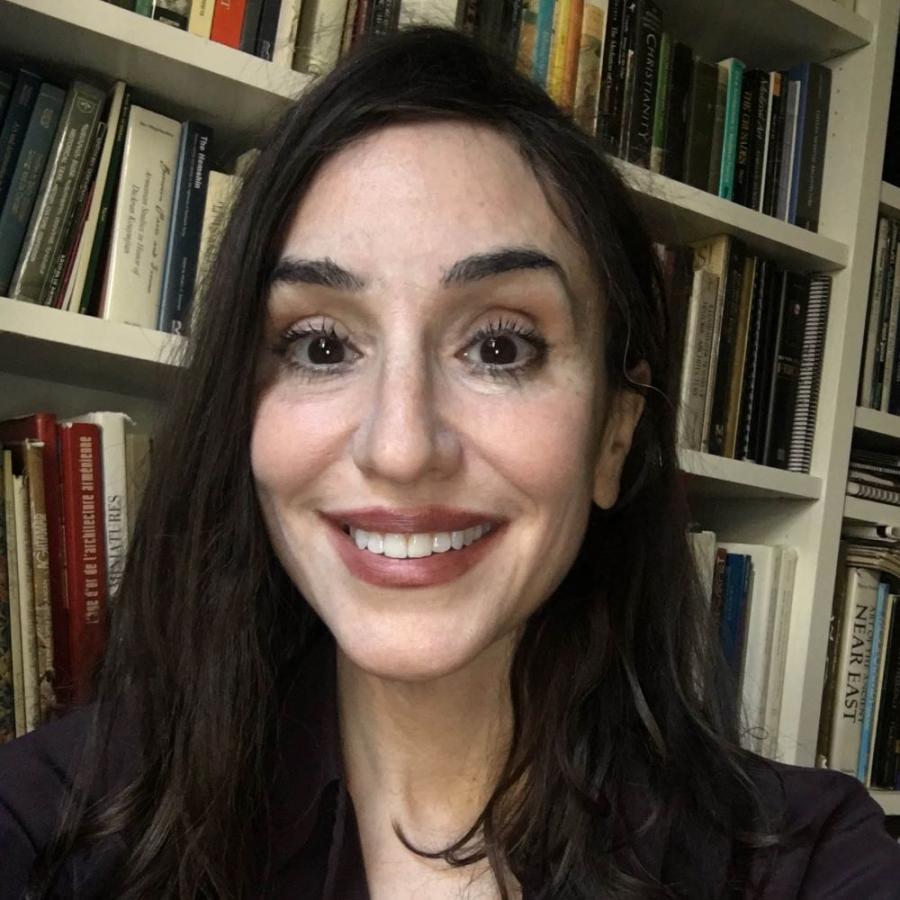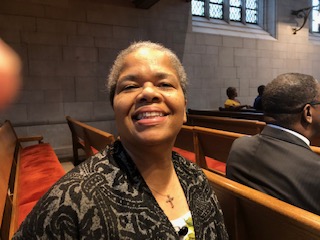 Carla Ann Newbern Thomas, MD
Family Practice, Inpatient/Outpatient, Anniston Alabama
Trustee, St. Vladimir's Orthodox Theological Seminary, Crestwood, New York
Board member, Orthodox Christian Prison Ministry
Member, Brotherhood of St. Moses the Black
Parishioner, St. Luke Orthodox Church, Anniston, Alabama
Emeritae Board Members
Gayle E. Woloschak, PhD, DMin
Professor, Radiation Oncology, Radiology, and Cell and Molecular Biology, Feinberg School of Medicine, Northwestern University, Chicago, Illinois
Editor-in-chief, International Journal of Radiation Biology
Member, US Delegation, United National Scientific Committee on the Effects of Atomic Radiation
Adjunct Professor, Religion and Science, Lutheran School of Theology, Chicago
Sessional Professor, Bioethics at St. Vladimir's Orthodox Theological Seminary, Crestwood, New York
Parishioner, Sts. Peter & Paul Ukrainian Orthodox Church, Palos Park, Illinois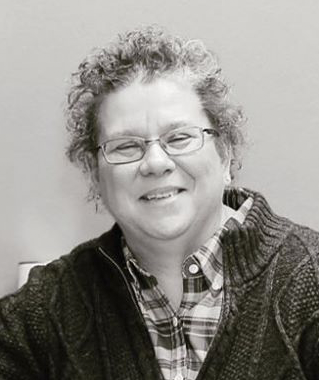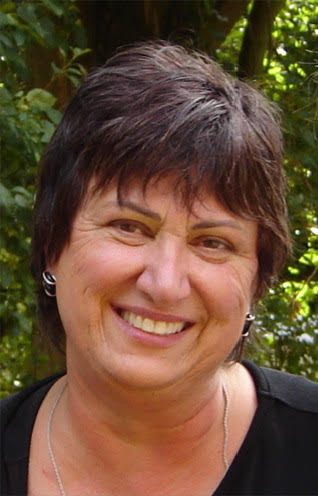 Demetra Velisarios Jaquet, DMin
Owner and operator, Ambelos Vineyards, Palisade, Colorado
Advisory board member and past president, Orthodox Christian Association of Medicine, Psychology and Religion
Advisory board member, St. Phoebe Center for the Restoration of the Female Diaconate
Clinical training supervisor of Chaplains enrolled in Clinical Pastoral Education, Center for Spiritual Care and Pastoral Formation, Rocky Mountain Center for Spiritual Caregivers, Grand Junction, Colorado
Private practice, Spiritual Direction, Grand Junction, Colorado
Founder, Women's Orthodox Ministries and Education Ministries (WOMEN)
Founder, Orthodox People Together (OPT)
Emerita senior training supervisor, Center for Spiritual Care and Pastoral Formation, Grayeagle, California
Emerita fellow, American Association of Pastoral Counselors
Retired adjunct faculty, Religious Studies, School for Professional Studies, Regis University, Denver, Colorado
Retired faculty, Benedictine Spiritual Formation Program, Benet Hill Monastery, Whitewater, Colorado
Volunteer facilitator, Contemplative Outreach of the Western Slope, Colorado
Steward, St. Nicholas Greek Orthodox Church, Grand Junction, Colorado
Teva Regule, MDiv, PhD
Board member, St. Phoebe Center for the Deaconess
Treasurer, Orthodox Theological Society in America, Brookline, Massachusetts
Professor (adjunct), Theology Department, Boston College
(Former) Managing editor, St. Nina Quarterly
(Former) Treasurer, Women's Orthodox Ministries and Education Ministries
(Former) National president, American Romanian Orthodox Youth
Parishioner, St. Mary Orthodox Church, Cambridge, Massachusetts
Companion, New Skete Monastery, Cambridge, New York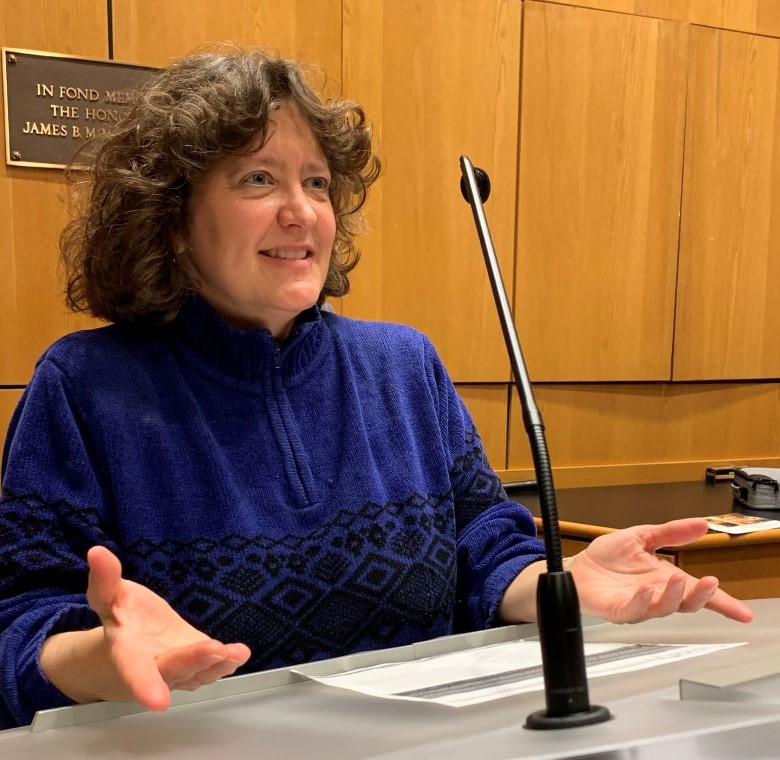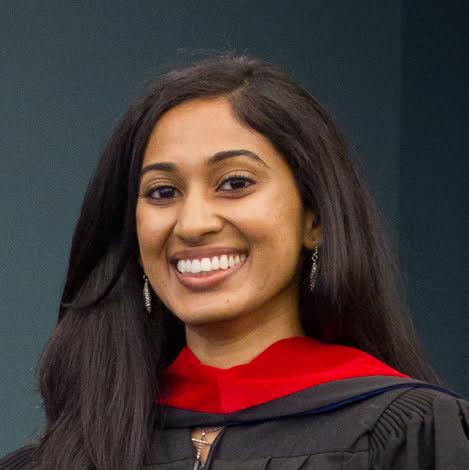 Founding Board Members
Lijin Hannah Thomas, MTh, MSW
Program Director
Director, Mar Gregorios Orthodox Christian Student Movement
Program Director/Social worker, New York, NY
Asha Mathai, MA
Previously an IT professional with over 19 years of experience at the IEEE where she was an IT project manager. She also holds project management and business analyst certifications. She was an active member of Toastmasters and served various leadership roles. Currently, she is pursuing a doctorate in theology at Catholic University.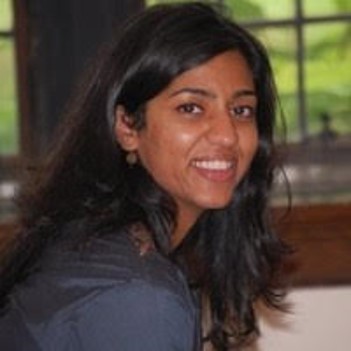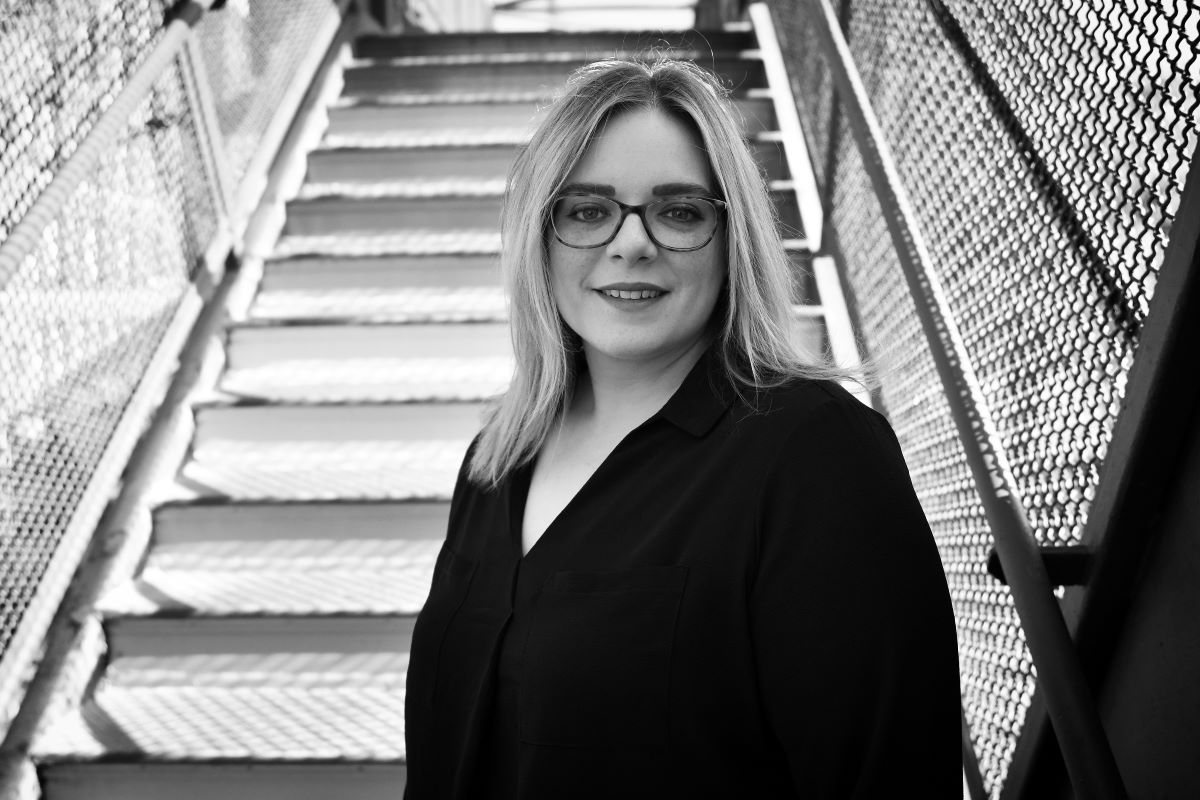 Sarah Riccardi-Swartz, PhD
Sarah holds PhD in sociocultural anthropology at New York University, where she also completed an MPhil in anthropology and a graduate certificate in Culture and Media through Tisch School of the Arts, by directing a short documentary film on the politics of digitizing Russian Orthodox iconography. Based on twelve-months of ethnographic fieldwork in the Appalachian Mountains with a community of Russian Orthodox Christians, her dissertation examines the transnational, political implications of conversion alongside the social imaginaries of practitioners, paying close attention new far-right formations in rural economies, suggesting that this might help us better understand the shifting relationships between Russia and the United States. A longtime resident of the Midwest, Sarah received an M.A. and Bachelor of Arts (honors) in Religious Studies from Missouri State University, where she focused on the study of American religion(s). She is a 2018-2019 Louisville Institute Dissertation Fellow, and in the 2019-2020 academic year she will hold the Orthodox Christian Studies-National Endowment for the Humanities Dissertation Completion Fellowship, through the Orthodox Christian Studies Center at Fordham University.
Anne Wilkinson, MBA
Anne graduated from Clarkson University with a Bachelor's in Social Sciences in Humanities, and earned Masters degrees from Sacred Heart University (Teaching) and Quinnipiac University (Business Administration). Anne currently works at Yale New Haven Hospital in New Haven, CT as the Youth Volunteer Coordinator, giving high school students hands-on exposure to healthcare careers while the students also improve patients' experience.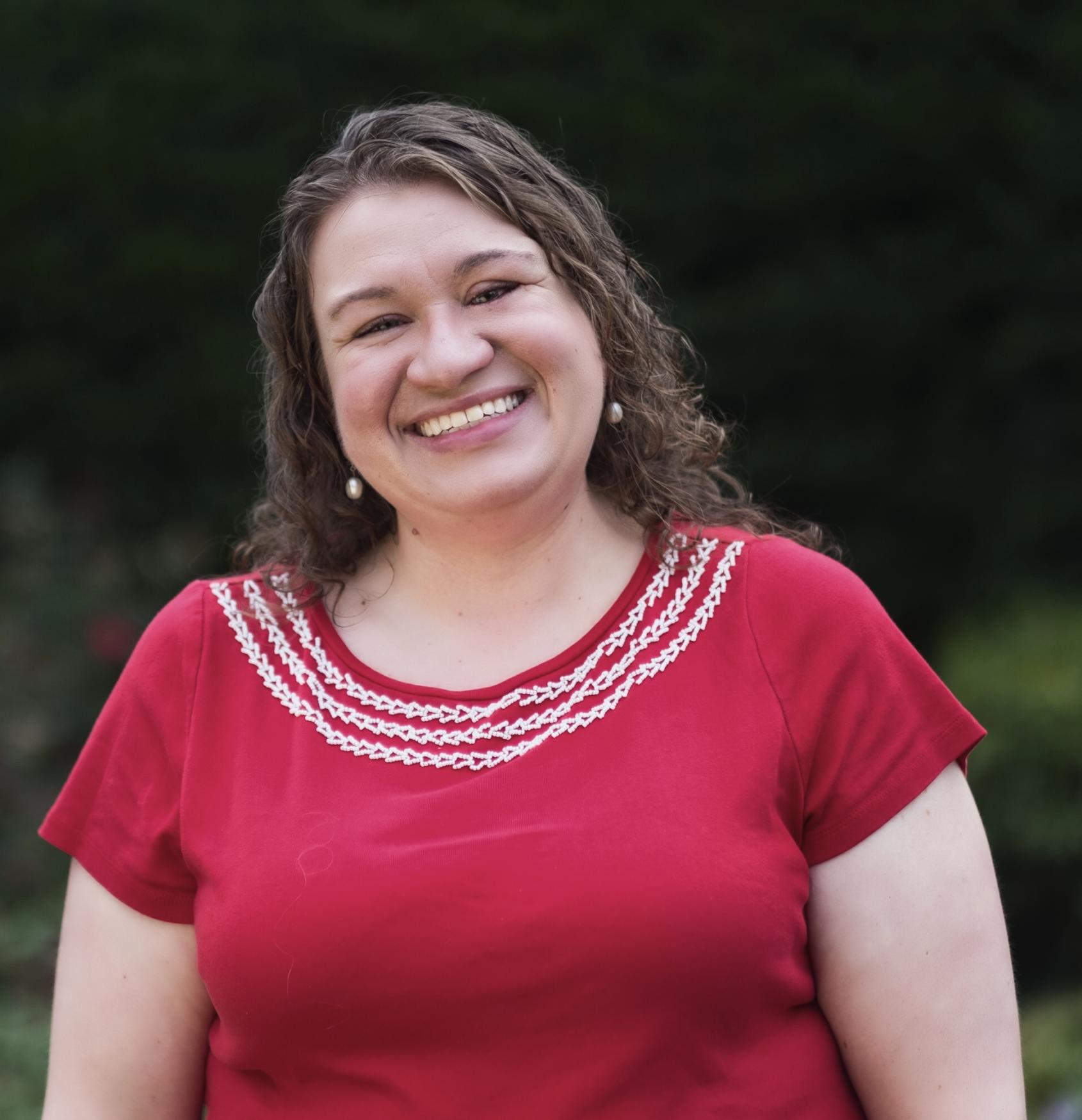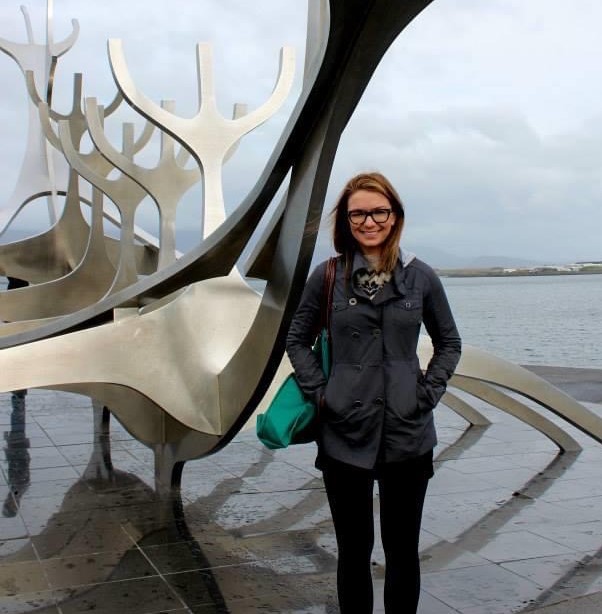 Tatiana Lapchuk Hoff, MBA
Tatiana Hoff is a wife, mother, and homemaker. By training, she studied Communications in undergraduate at Boston College and Organizational Psychology and Strategic Communications in graduate school at Columbia University. Professionally, she is a former specialist in Organizational Development and Communications with tenure at Deloitte and PepsiCo.
Tatiana and her husband both grew up in the church (in the OCA). As a child, Tatiana attended services at the Chapel of St Irenaeus at Ss Cosmas in Damian in Staten Island, which served a small, elderly population. There she saw her mother lead the services as the choirmaster (and sometimes the only singer) and as the only person responsible for coffee fellowship each Sunday. Tatiana also took on roles typically allocated for young men in the church -- holding the candle for the gospel and the communion cloth -- because male acolytes were not always available.
She serves on the Board of Trustees at St. Vladimir's Seminary and is a member of the parish council at her church, Ss Peter and Paul in Jersey City, NJ.