Monday, May 15, 2023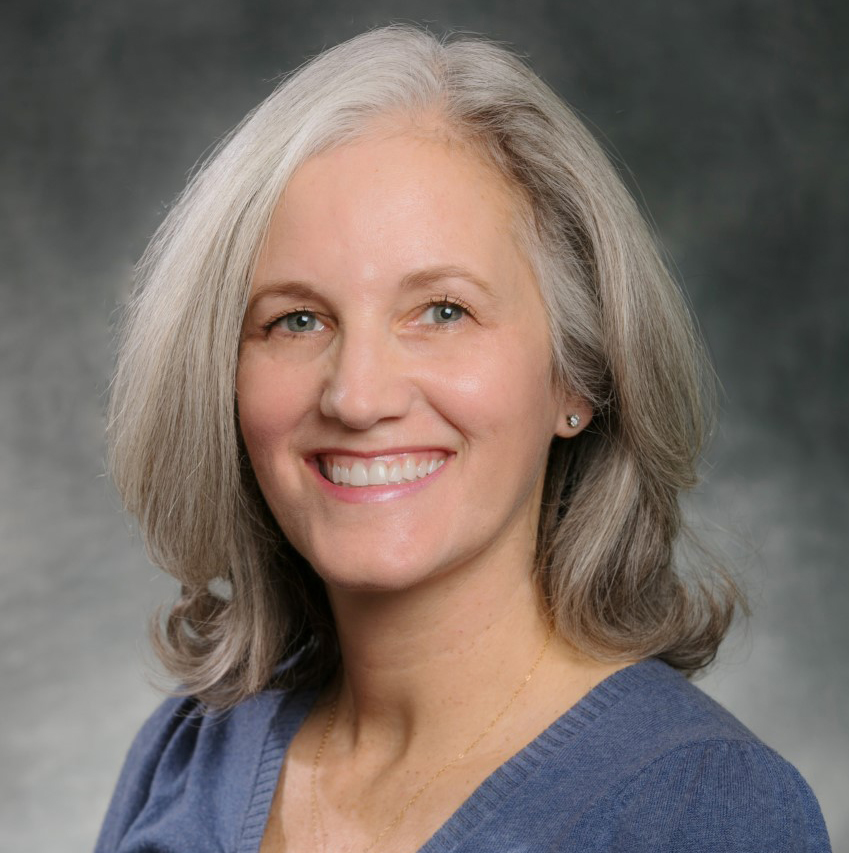 Pat Hamalis is our Woman of the Week, nominated for her many years of ministry in the church, and her work in nursing and iconography. You see her here at work as a nurse; helping restore a mosaic of St Nicholas in Seoul, South Korea, with her iconography teacher, Tatian Seo (left) and another student and friend, Sophia (right); receiving instruction from Tatiana Seo; and an icon she painted of Christ the Great Hierarch. We asked her to tell you how she ended up in such a rich and varied career, including becoming a Diakonissa when her husband was ordained deacon eight years ago:
"I've done a lot in my career and with the church. Growing up, I was very involved in church youth programs such as GOYA and Young Adults. In college I served as a GOYA advisor and, in recent years, I was co-teaching high school Sunday school and teaching iconography. When COVID hit, I couldn't teach iconography anymore, but I just continued with my own iconography work and with teaching Sunday school. I've now stepped back from teaching Sunday school to focus on other things and help in other ministries. One ministry I've always loved is being the medical staff for summer camp programs. I've done Ionian Village three times, All Saints camp in Seattle, and Fanari and Lighthouse in Wisconsin. This will be my third year at Lighthouse, a newer camp program in the Metropolis of Chicago that helps high school graduates prepare for their next stage of life (e.g., college, trade school, or job). Lighthouse campers explore the Orthodox understanding of vocation and how to hold fast to their faith during these critical years. It takes place on a college campus and has a wonderful balance between spiritual discussions, activities, and relationship building. My husband, Deacon Perry, teaches three theology sessions, and Dr. John Fotopoulos teaches three lessons on scripture. There are also other experts who speak on various topics—from mental health to leadership. The participants are given the opportunity to engage deeply with their Orthodox faith, gain confidence, reflect on their strengths, and have conversations about the world, ethics, relationships, and how they can respond faithfully as Orthodox.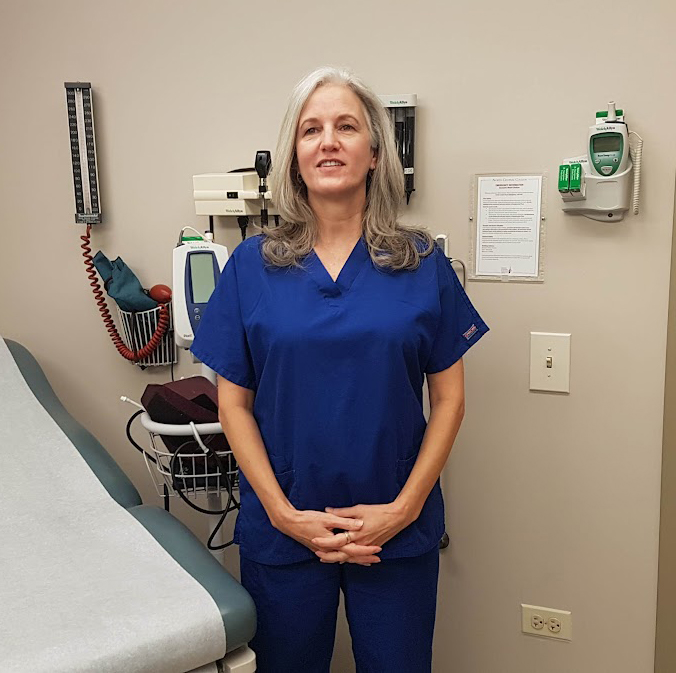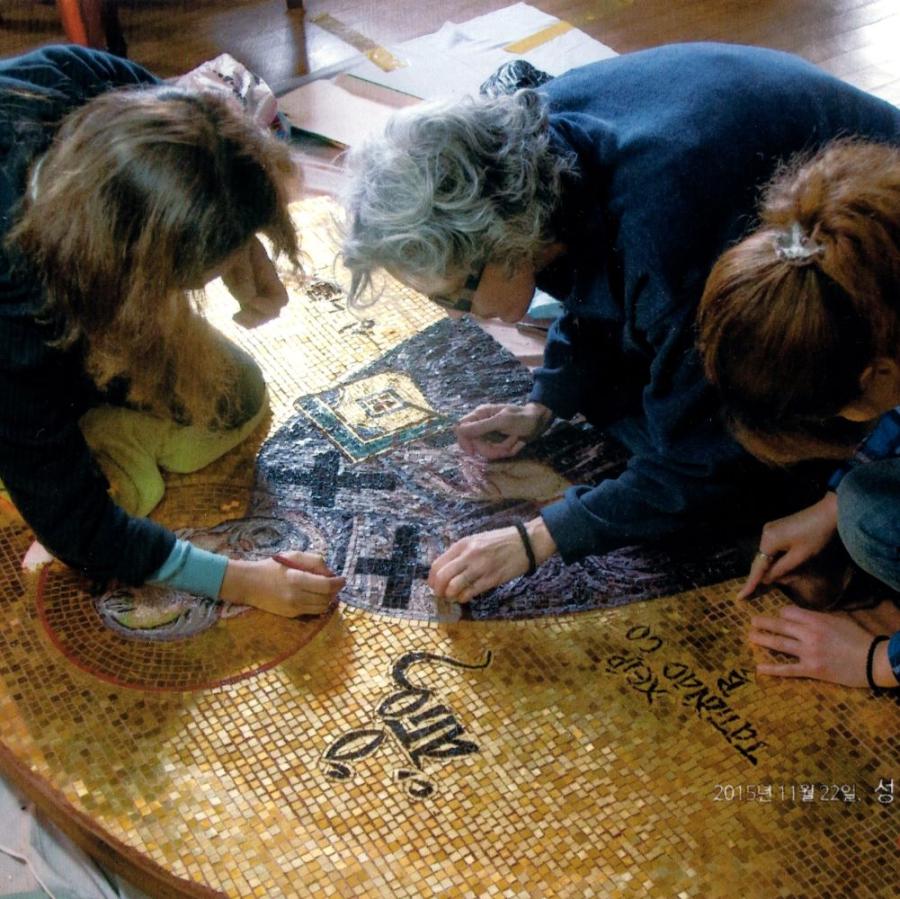 "In college, I studied biology and fine arts. Nursing was also on my mind, from the time I was a child. When I was in high school, I volunteered at a local hospital and came to appreciate the nurses' work and connections with their patients. However, when I graduated from college, I explored biological research and medical illustration to try to marry my love of science and art, but I missed helping and being with people more directly. I returned to college, earned my nursing degree, and started working in the cardiac ICU. A few years later I completed my master's and then went on to receive my PhD in nursing. I work almost full-time as a family nurse practitioner. I've always been in clinical practice, but have also done a lot of teaching, was a partner in a start-up that developed wellness programs for corporations across the U.S., and worked for a national government laboratory. I've had a diverse and meaningful professional life.
"Iconography is something that I do as I have time, usually more in the summers when my schedule lightens in my clinical practice. I focus mostly on personal projects and commissions.
"I learned iconography formally when our family lived in Seoul, South Korea, for a year and worked closely with the Orthodox community there. Iconography had always been a huge love of mine, but I knew there was a proper process for it. If I was going to learn iconography, I wanted to learn it right. Most iconographers I knew had studied in Greece for multiple years, but I knew that wasn't something that I could do, given my family and professional responsibilities. As I got older, I met some iconographers here in the States, but they were either painting churches or working in acrylics, and I wanted to learn egg tempera method and pursue smaller-scale projects. I had the blessing of meeting and becoming friends with an Orthodox woman in Korea, Tatiana Seo, who is an iconographer. She grew up in Korea as an Orthodox Christian, studied fine arts as an undergrad, then went to Greece for graduate school in Athens. She studied iconography and mosaics for over ten years and also worked in one of her mentor's studios for eight years. She then returned to Korea to become the Metropolis's resident iconographer. When we would go to South Korea to visit over the years, she would teach me various iconography techniques. Then, when we moved to Korea to live for a full year, Metropolitan Ambrosios of Korea gave me his blessing to study under her. Tatiana was always very willing to teach me and her studio was in the Metropolis center where we were living. I'm not fluent in Korean and she isn't fluent in English, but we both speak Greek, so that is how we communicated. Her mentor and professor from Greece, Sozon Giannoudis, who is also close to the church in Korea, came to visit and teach for a month while we were there, so I also got to study under him, which was wonderful. Over the years, whenever a church was built in South Korea, he would bring a group of his students for a couple of months, and they would volunteer their time and talent to paint the entire church! What a ministry! Needless to say, my time in Korea helped to solidify my iconography studies, and I am continuing to learn."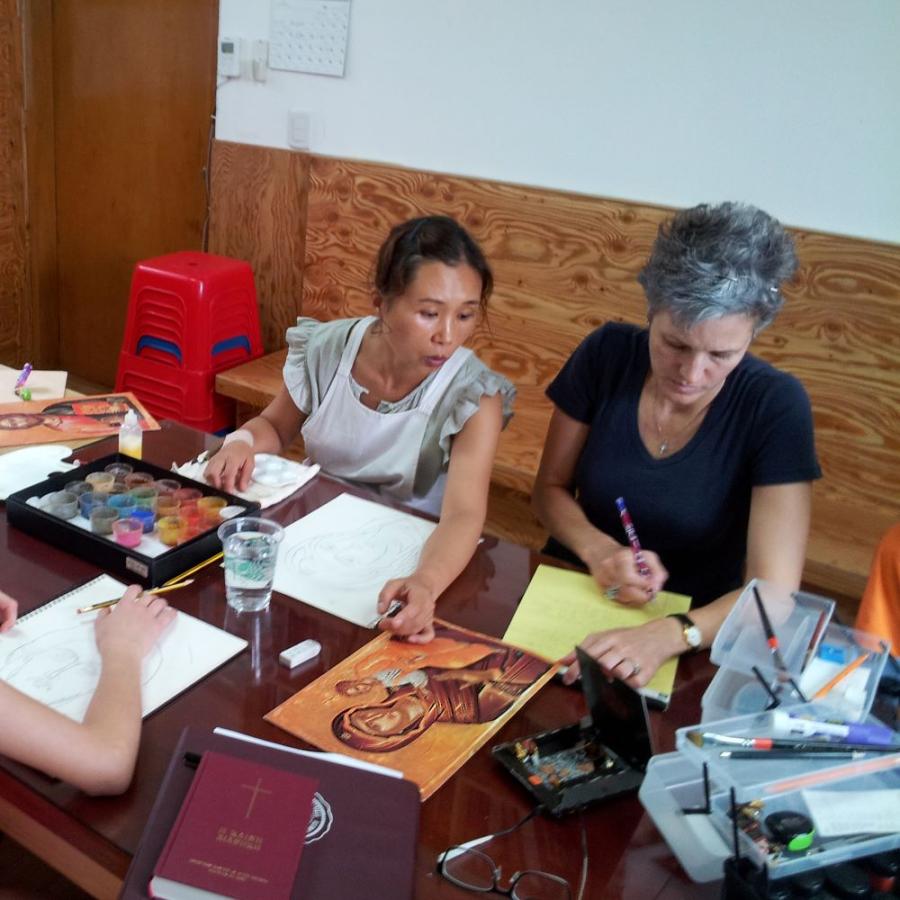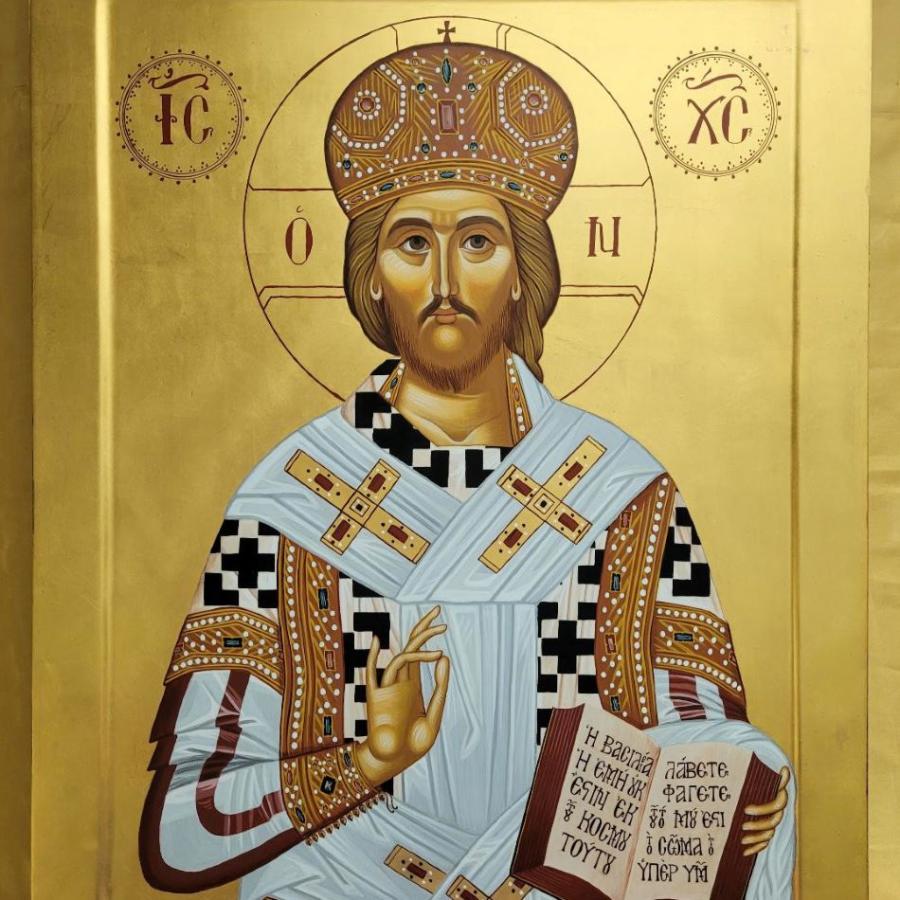 Our Woman of the Week is Pat Hamalis, a nurse with many years of ministry in the church. She has also long been involved with the Orthodox Church in Korea and its ministries. You see her here in Korea with her iconographer teacher, Tatiana Seo (right) and Sister Agathe, the first Korean-born Orthodox nun (left); decorating the kouvouklion at St. Nicholas Cathedral in Seoul, South Korea; and teaching iconography herself in the US. We asked her to tell you about her experience with the church in South Korea: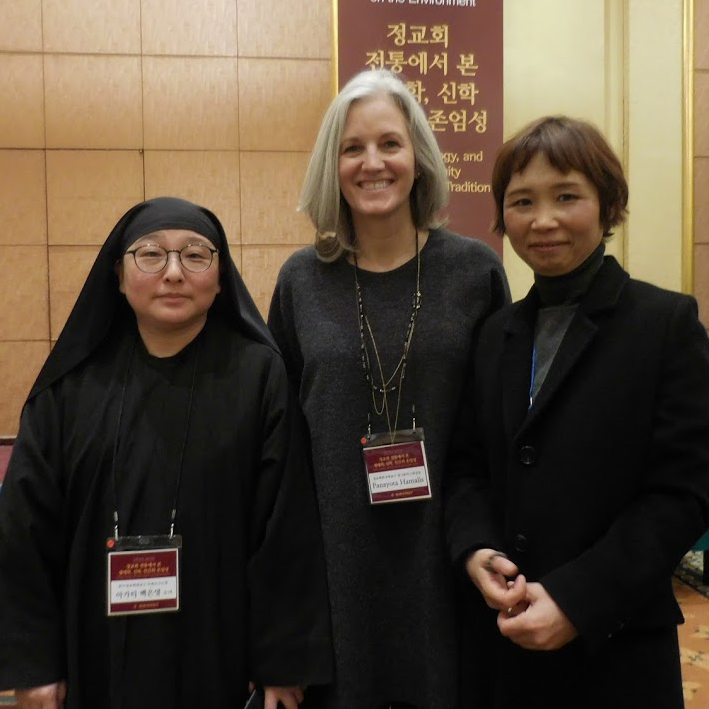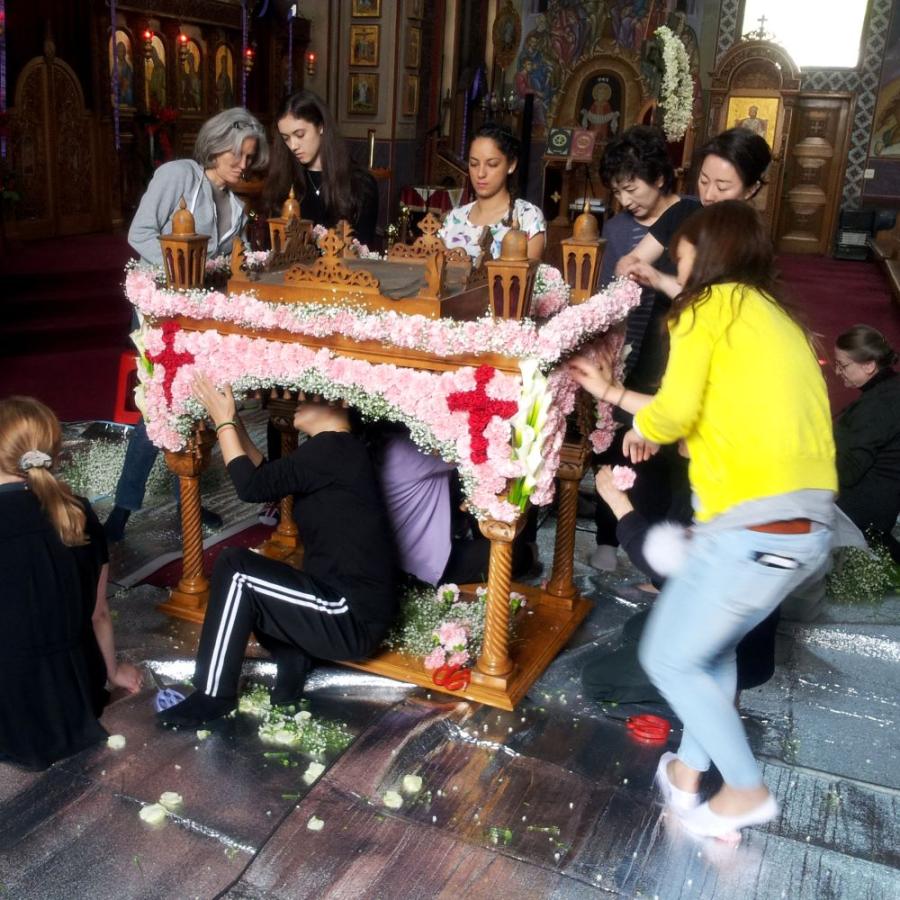 "Our family has been connected with the Orthodox Church in Korea for over 20 years. We've visited, and my husband has gone there multiple times to give presentations, teach at summer camp, or attend different religious conferences. Then our family was given the chance to live in Seoul for a year when my husband received a senior research and teaching Fulbright fellowship through the U.S. State Department. Toward the end of our year there, my husband was ordained a deacon under the Orthodox Church of Korea. Dn. Perry was teaching and doing research at Yonsei University, and our children attended a wonderful international school – but, we were also there to help the church, therefore, I was also doing whatever needed to be done, including helping to cook meals, cleaning, or hosting visitors. Dn. Perry and I also led the young adult meetings every Sunday. After our weekly lesson, the group would usually all go out for coffee and sometimes for dinner, too. In Korea, many people work six days a week, so it was inspiring to see people choose to spend most of their day off at church with their fellow brothers and sisters in Christ. Each Sunday after liturgy, we would share a communal "agape" meal, and then various ministries would take place: Sunday school for the children, a ministry for married couples, and one for young adults. There is an Orthodox bookstore cafe next to the cathedral in Seoul and parishioners would also gather in there to sit and talk. There was a diverse mix of people, too. The young adults, for instance, came from all over the world. They were either native Korean, studying in Korea, teaching English, in the military, or just choosing to live and work in South Korea. It was a very special time for our family, and we will forever be connected with the church and people there. Throughout our year there, I was also diligently studying iconography and mosaics.
"A few years ago, Deacon Perry and I started the AOK Foundation (aokf.org), a 501(c)3 non-profit based in Illinois dedicated to Advancing Orthodoxy in Korea (AOK). It focuses on raising resources to support the philanthropic activities of the Orthodox Metropolis of Korea. They recently finished building a new church in Jeonju. There are many other ministries in the Metropolis that are in need of regular support, such as the Summer English camp, winter camp, retreats throughout the year, young adult ministry, evangelism efforts, and the Orthodox preschool in Busan. In fact, there are many Orthodox young adults from America, including our daughter, that have offered their time and taught at the Summer English camp.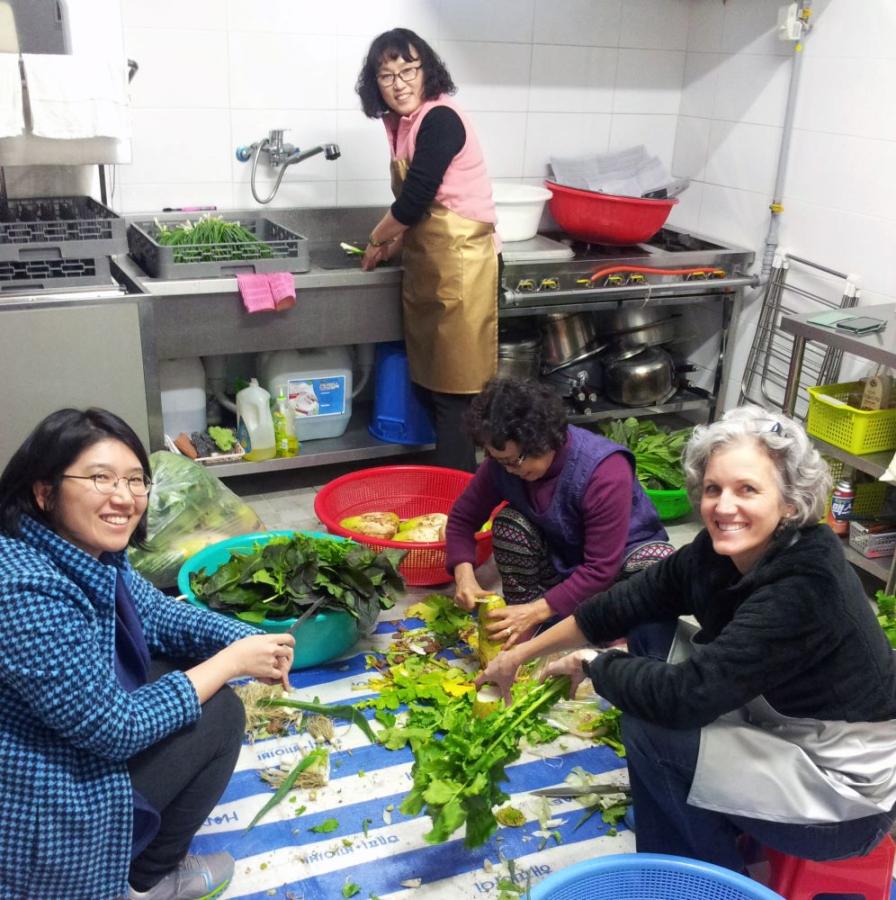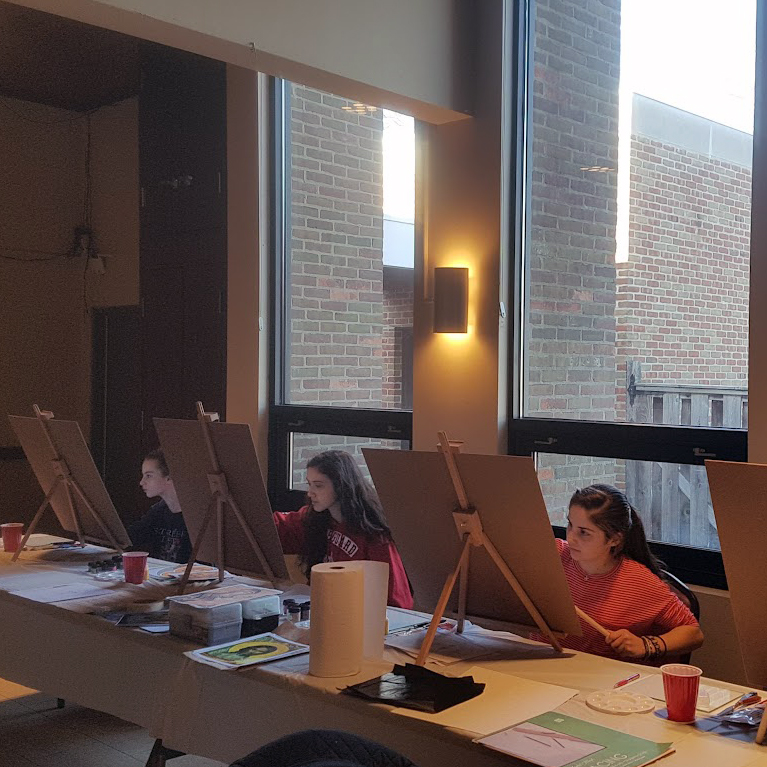 "The Metropolis also has a publishing house, called the Korean Editions Publication House, which translates and publishes books on Orthodox spirituality, theology, history, patristic writings, and the lives of the saints. Koreans highly value education and aesthetics. So, when it comes to evangelism, these professionally translated, and beautifully published texts are far-reaching and taken seriously. It costs money to do things well. Donations to the foundation are tax deductible and go directly to he Orthodox Church of Korea to support all these important ministries."
As usual, we asked our Woman of the Week, Pat Hamalis, about her morning routine. You see her here enjoying the water after hiking up the mountain in Yosemite. She is also sharing a mosaic she made with the Ravenna technique along with her icon corner :
"My morning routine varies depending on the day. I wake up, do my cross, and spend a few minutes in gratitude. I always will have a healthy breakfast. I'm not a coffee drinker, never have been.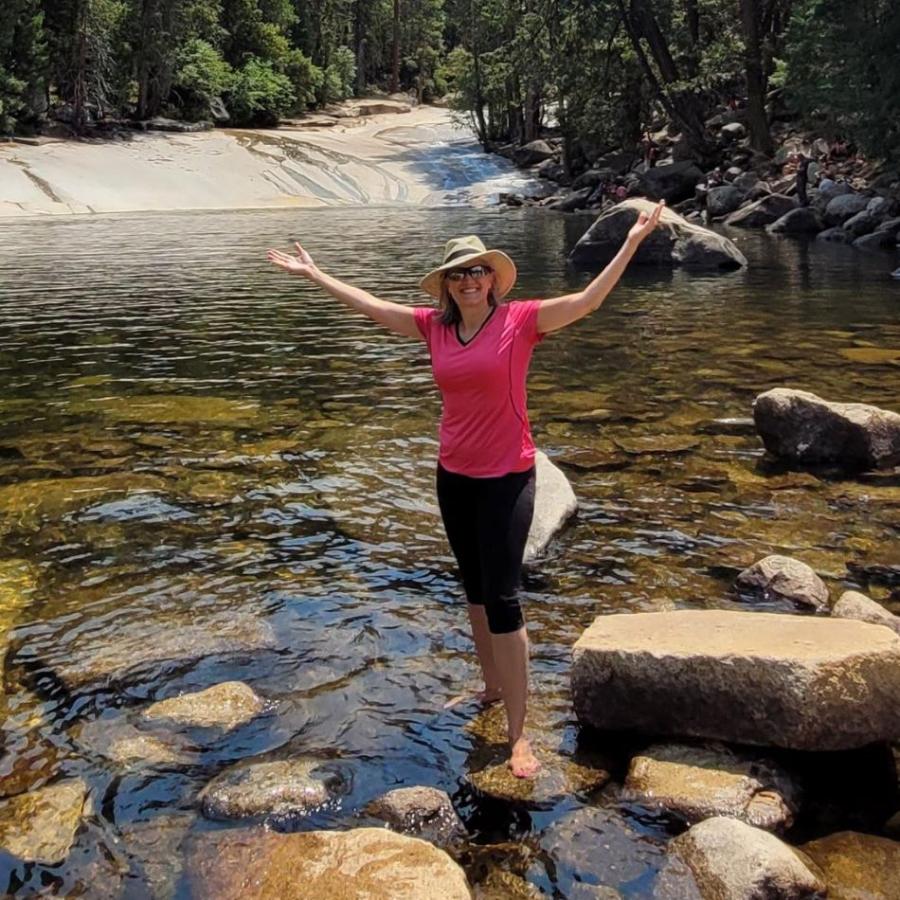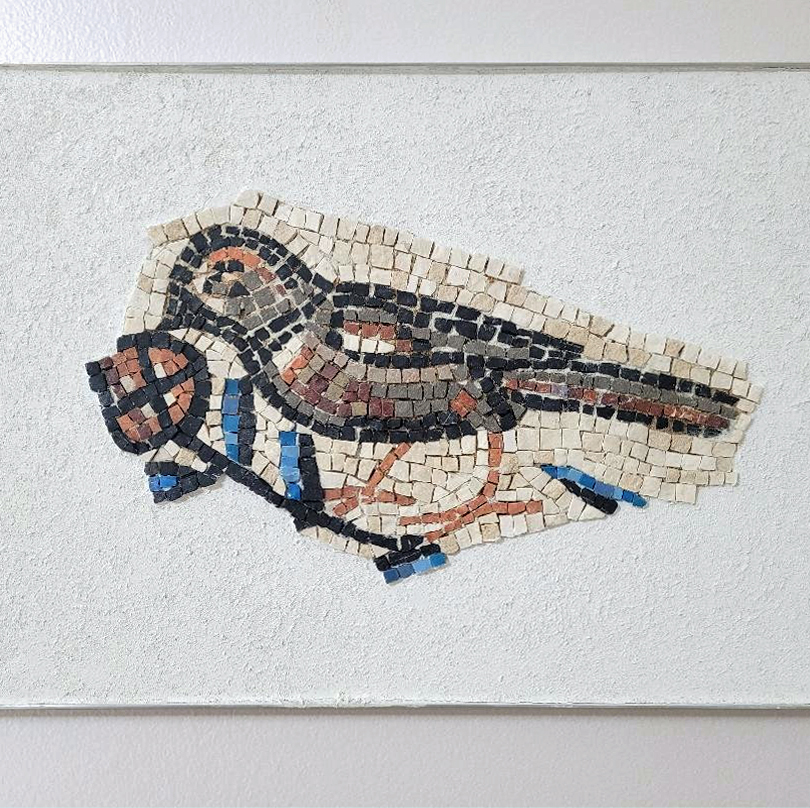 "Throughout the day, I try to incorporate the Jesus prayer into whatever I'm doing. I try to keep myself mindful, to stay focused in the present moment no matter who I'm talking to and no matter what I'm doing. In that way, I am not worried about what's going to happen tomorrow or what happened yesterday. Otherwise, I risk losing sight of priorities or deepening relationships with people. Since we don't know how long our life will be here on earth, I think it's important to be grateful and focus on what is right in front of us.
"I like to exercise in the morning when I can. Otherwise, I'll try and fit it in at another time during the day. I cross-train. I enjoy weight training, Pilates, biking, walking, hiking, swimming; pretty much anything. I'm a very outdoors type, so if there's enough snow on the ground, I take my cross-country skis and jump on groomed trails in a preserve a mile from our home. I've also been on a co-ed competitive volleyball team for years (indoor and sand), though we're only now getting back on track after COVID. I also play pickleball.
"I just take things a day at a time. I learned to do that when I was working on my dissertation. Our daughter was four months old and our son was two when I graduated with my PhD. I have found that if I just chip away slowly at things I want to accomplish, then before I know it–it's done. I pray that God grants us many more years to continue doing good works for the church and our community."
Thank you, Pat!