Monday, January 20, 2020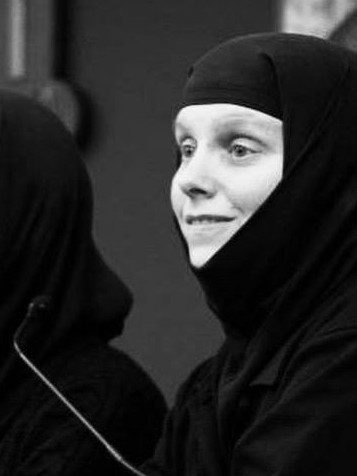 Our Woman of the Week is Sister Theonymphi, a monastic at All Saints Monastery and one of the driving forces behind White Field Farm and its ministry of helping victims of sex trafficking and other abuses. We asked her to tell you about herself:
"I was born in suburban Detroit in a blue collar neighborhood. I began college at Wayne State University in Detroit and completed my studies at Hellenic College in Boston. I have been a nun since April 2009.
"It's important to me to begin by talking about my roots. As I have grown older and gone through different experiences in my own personal life and my ministry within the world of the Orthodox Church, or within the world representing the Orthodox Church, I have learned that my roots have been the foundation of everything I do. They are the backbone of who I am as a person and how I move within the different aspects of my life. I was born into a Greek-American family and grew up one mile away from my paternal grandparents, my Yiayia and Papou, the people who instilled in me the most valuable life lessons and principals. I saw them every day. I have always lived by the strong values they instilled in me, encapsulated what Papou used to tell my dad, "You always have to give back." For Papou this was a non-negotiable. No matter how much we have or don't have, we need to find a way to give to others, and that includes standing up for what's right."
Axia!
Learn more about White Field Farm and its mission here:
http://www.whitefieldfarmco.com/
The sisters were also featured in an in-depth interview in The Wheel magazine in July 2017, if you want to read more about how they got started.
We asked our Woman of the Week, Sister Theonymphi, to tell us about her monastery's ministry: "In 2010 I was tonsured a nun along with Mother Foteini Brandenburg. From before we were officially nuns we knew that we had to give to others by offering something back to society in a tangible and real way, just like I had learned from Papou. In 2015 this developed into our business, White Field Farm, an all-natural home and body product company that offers employment and support to women survivors of abuse, domestic violence, human trafficking and addiction.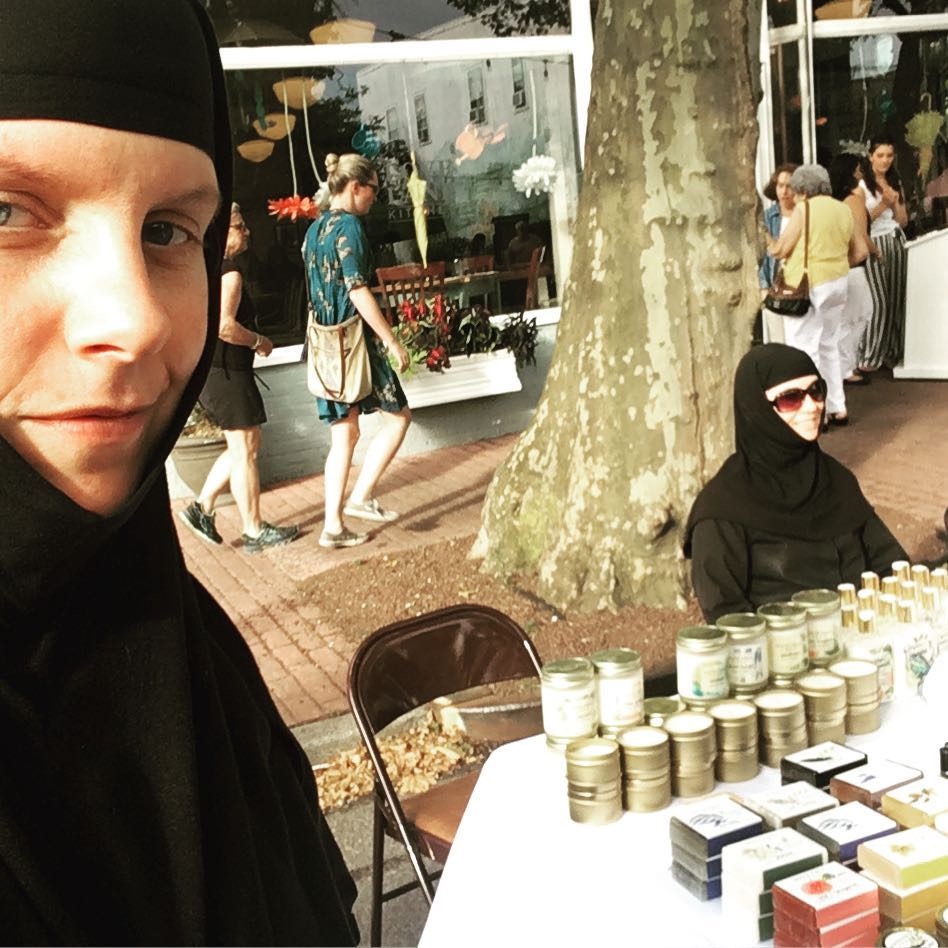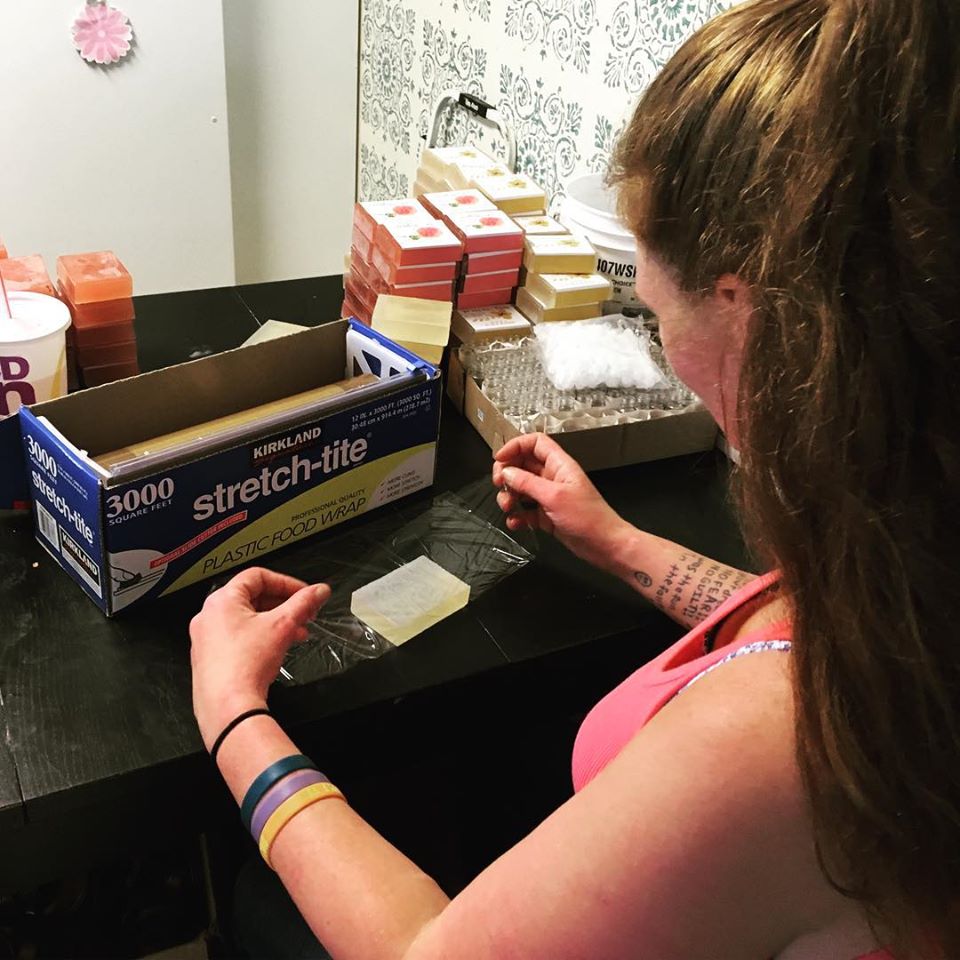 Our business offers the foundation that any woman survivor needs: economic assistance and stability. Since 2015 we have employed 10 women--and this year we launched our housing ministry. We currently offer a humble living space to a survivor of domestic violence and we are funding it through the profits we make at our newest endeavor, White Field Farm Cafe. Yes, we are very busy people! "In an attempt to ease the burden of economic need for the women we hire at White Field Farm--but also for women that other agencies serve as well--we established a non-profit called the HOPE Project.
"This non-profit lets us offer women in need basic necessities like clothing and hygiene products. We have established a very successful program through which we give out Emergency Care Bags full of brand new clothing and hygiene products not only to women we work with but also to women exiting jail who have nothing but their prison uniform when they leave. Since 2017, we have distributed over 700 of these bags to individual women as well as local agencies that serve women in need. Individuals, churches, a few Philoptochos chapters, and Catholic ladies groups have donated the items for these bags."
If you're interested in donating to the work that White Field Farm does for women, please follow this link: www.whitefieldfarmco.com/hope-project/ . Or if you prefer a street address: Hope Project PO Box 183 Clarksville MO 63336.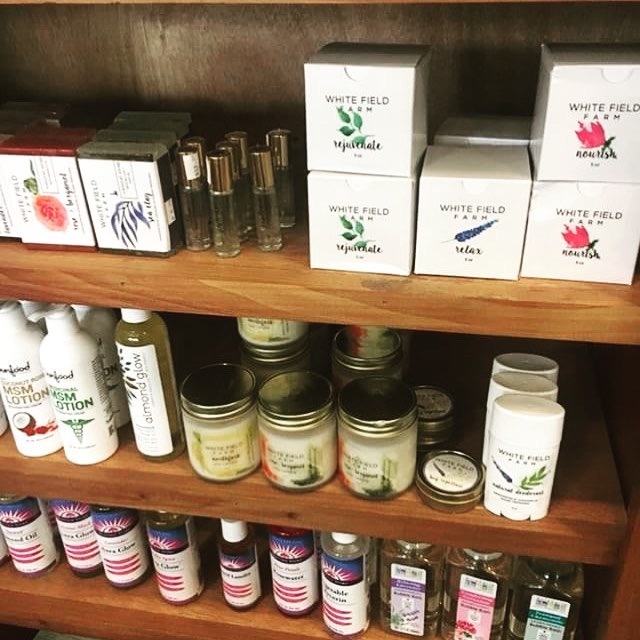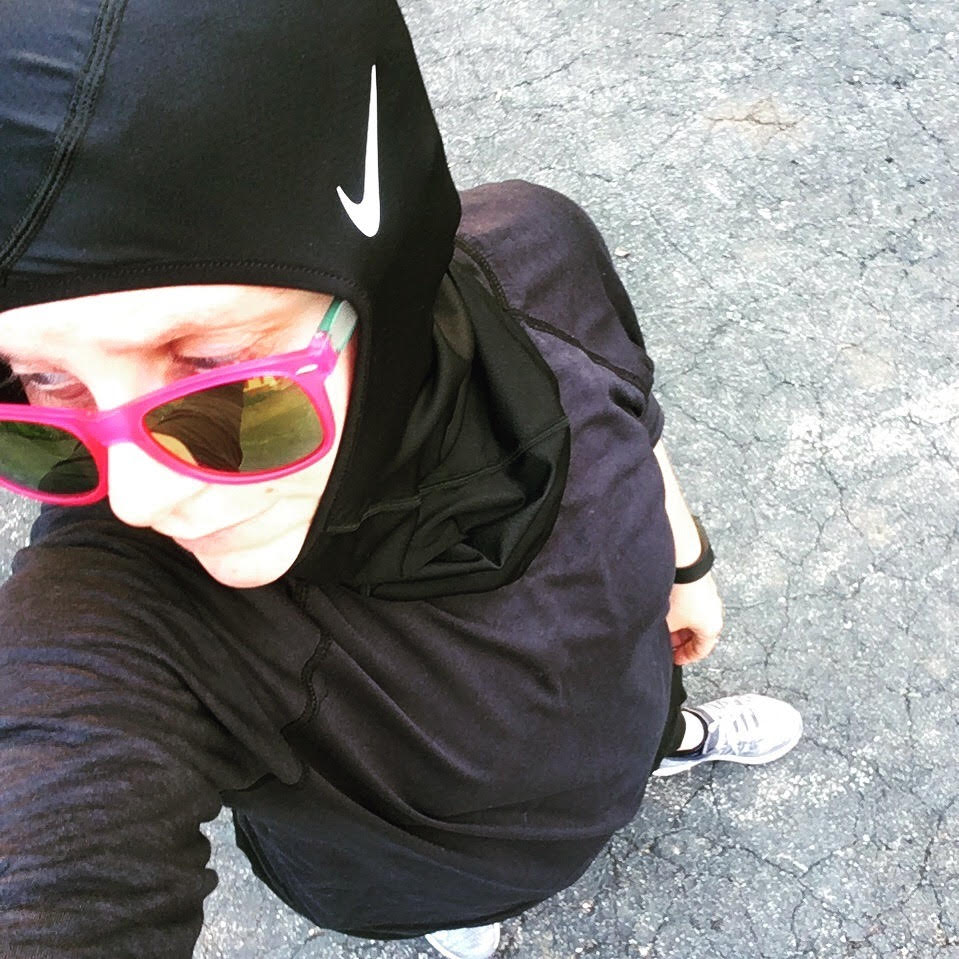 We asked our Woman of the Week, Sister Theonymphi, about a typical day-in-the-life:
"To some, my typical day is not so typical for a nun. But I believe that besides the hesychastic model of monasticism, there is also a very strong (and more ancient) tradition of prayer in action. There are countless saints in our church who surrounded themselves with those who were in some way less fortunate. St. Philothea of Athens is an excellent example. She herself was a survivor of domestic violence. After she was freed from a very violent situation, she founded a convent where she took in women who had been trafficked into local brothels. She sheltered them, as well as local poor girls and women, and gave them the gift of learning a trade. My day is very similar to this. We have a workspace in our local town where we create and manufacture our products specifically for White Field Farm as well as other companies. We go there each day, work alongside our employees with the sole aim of offering of ourselves to our neighbor.
"Last year I was inspired to endeavor to raise funds to begin the housing program for survivors. I signed up for a race that I completed in November. Through the generosity of many individuals, I was able to raise $25,000."
Run with the Nun t-shirts and White Field Farm's organic soaps, candles, and balms can be found here: www.whitefieldfarmco.com.
Thank you, Sister Theonymphi!