Monday, September 12, 2022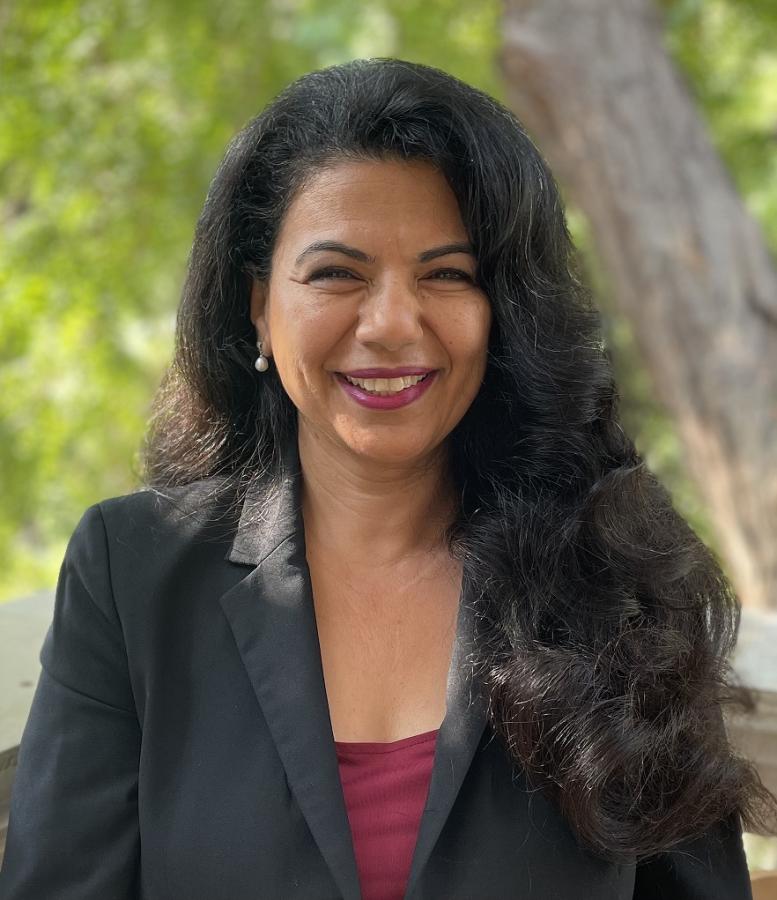 Nermien Riad is our Woman of the Week. She took the germ of an idea, "How can I help Coptic children who have lost their parents?" and turned it into an organization that now has offices in five countries, has helped more than 75,000 children, employs 125 staff, and brings together more than 700 volunteers. You see her here in her here sharing a moment with a Little Sister at a Valuable Girl Project site and speaking to students attending Coptic Orphans' new service trip, The 21. We asked her to tell you how she came to do this work:
"I am the Founder and the Executive Director of Coptic Orphans. I was trained as an engineer but I haven't done any engineering work in quite a while. God had a different plan for me.
"I am a Coptic Christian. Copts are members of one of the oldest denominations in Christianity. Though Egypt is our Motherland, today we are a minority in Egypt, numbering about 10 million. For many years, we've only been recognized in tragedy for the religious persecution we have endured, like the broadcasted martyrdom of the 21 men in Libya in 2015. But there is so much more to us than that.
"We have a thriving Diaspora in countries all over the world: the United States, Italy, the United Kingdom, Australia, Canada, France, and so many other countries. Members of our Diaspora work in every field imaginable—I myself worked with the U.S. government for many years.
"In 1988, I returned to Egypt, my childhood home, while on a tour of duty with the U.S. Department of State. I was stunned by what I saw.
"What I found were millions of people living at or below the poverty line. A shockingly high number of individuals were illiterate, working jobs that barely paid enough to support basic necessities. Millions suffered from diseases that were treatable through modern medicine, yet so many could not afford to see a doctor.
"It will come as no surprise that women and children suffered disproportionately from systemic poverty in Egypt. But there was one particularly gut-wrenching pattern I couldn't get out of my mind.
"During my tour of duty I visited an orphanage. I was heartbroken by the number of children in these orphanages. I was further dismayed to learn that in nearly all cases, many of these children had at least one living parent.
"So why were they in orphanages? It made no sense to me. Soon I learned the story behind Egypt's orphans, and Coptic children in particular. In nearly all cases, the child's father had died—and in a few cases he had actually abandoned the family. The mother, uneducated and ill-equipped to take on any form of skilled work, was left to support her children with little to no income. Nearly all the children I met were completely dependent on the financial support of a neighboring church, whatever that support happened to be, and very often, it was not much.
"And in the worst cases, mothers were compelled to do the unthinkable: give up their children and release them into the care of orphanages.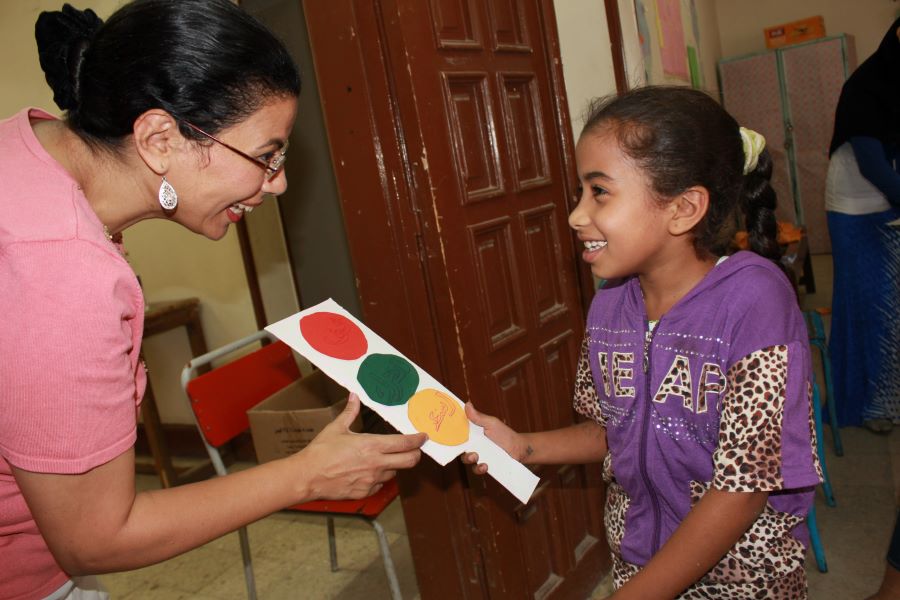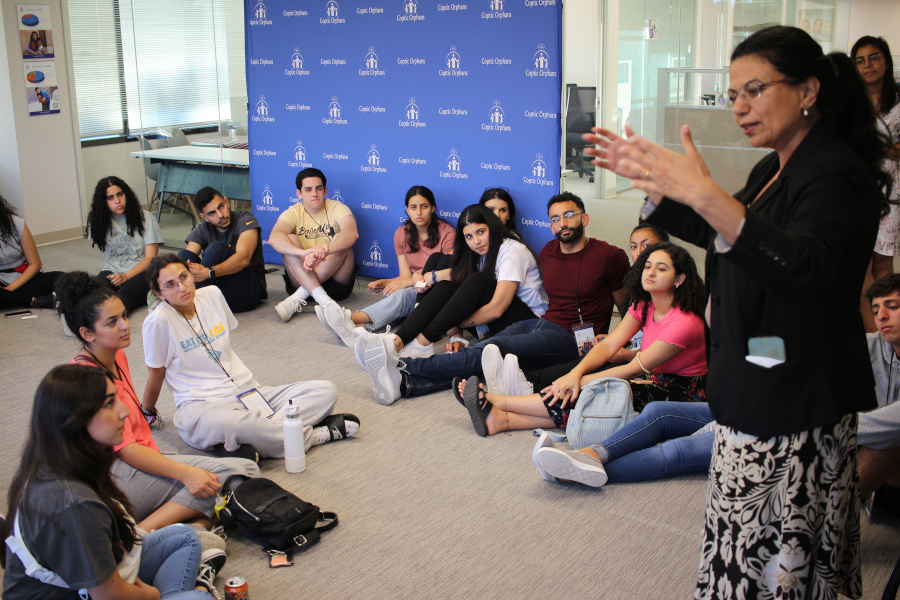 "Imagine living with the pain and loss of having just given your child away because you have no means of supporting yourself or your children.
"Like many Copts in Diaspora, I was determined to help these children. I had seen so much in my time with the Department of State, but I could not simply chalk this up to 'Well, that's just what life is like in the developing world.'
"I never dreamed that, in the short span of a few months, my collaboration with some truly amazing people would become the catalyst for the creation of a volunteer-led organization in the Middle East of all places. God was using this journey to work on me.
"In the following years, we spent countless hours, days, and weeks training hundreds of volunteers towards building an organization dedicated to improving the lives of fatherless children in Egypt and removing the stigma of poverty. To my surprise, we would reach much more than just a few dozen families. Coptic Orphans grew from a makeshift office in my basement to an international Christian development organization with regional offices and operations in the United States, Canada, the United Kingdom, Egypt, and Australia.
"As of 2022, we've changed the lives of over 75,000 children. God led me to find my life's work in the lives of fatherless children. These children and their mothers were an inspiration to me, and He guided me through every step of this journey."
Axia!
Our Woman of the Week is Nermien Riad, the founder and executive director of Coptic Orphans. You see her here at her desk at Coptic Orphans' headquarters in Washington, D.C., sitting with His Holiness Pope Tawadros II, and standing with with Ambassador Yasser Reda after receiving the Women Leadership Award at the Egyptian Embassy. We asked her to tell you about the thinking that underpins her work:
"I think God calls us to be different and not conform to the world. I often think of Saint Athanasius, who was told 'Athanasius, the whole world is against you,' to which he replied 'And I am against the world.' I believe God calls us to be against the world. When you're setting out to do something new and unknown, there are always the detractors, those who say, 'You'll never be able to do this.' But Christ tells us not to fear so many times in the Bible, and that's what inspires me to persist in the face of any obstacle.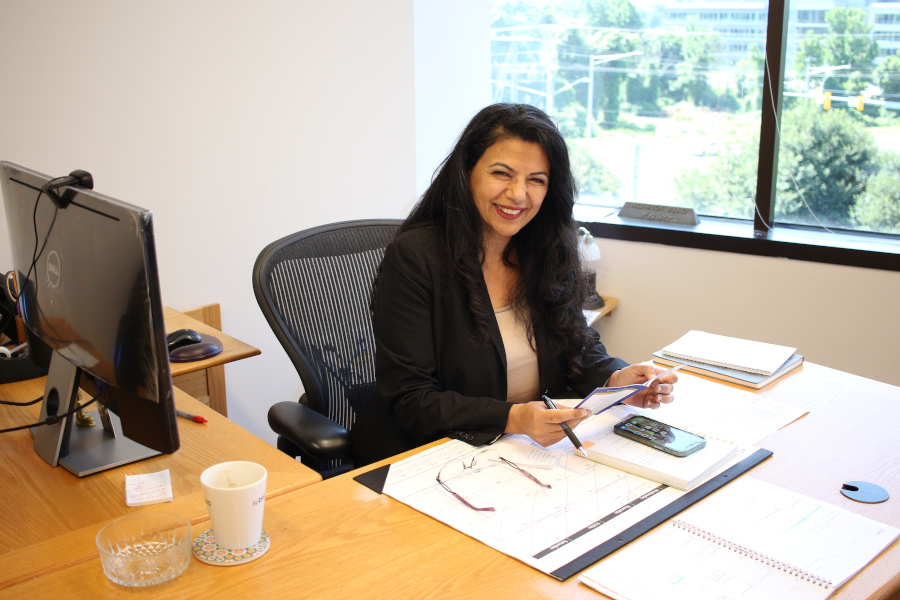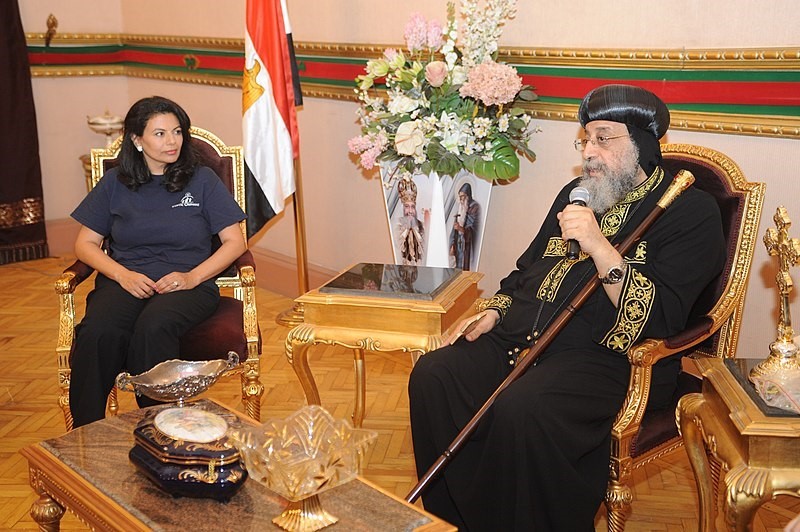 "If there is one thing I have learned over all these years, it is that no matter what you're going through, no matter how difficult things are or where you are in life, God will use you for good. There are so many situations where you look back at something that frustrated or disappointed you at the time and you realize that Christ took this and turned it into something good. This epiphany could take days, months, or even years, but you realize there was absolutely no reason to be distraught.
"There are too many things in the world that need to be fixed. I'm an engineer, so I can't help but see all of those issues, and determination kicks in once you sink your teeth into a particular injustice as I have. I know that children suffer for no reason, that they suffer injustices such as never being properly educated, never having the same opportunities as other children, and somehow being blamed for it. I see how Christians are treated in the Middle East, especially in Egypt. This has to and will be fixed. With God's guidance, we will be the ones who fix it."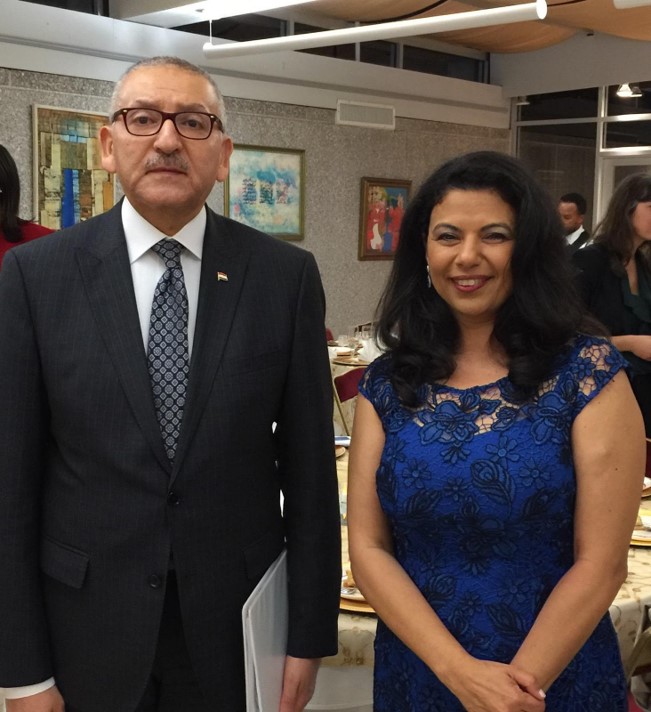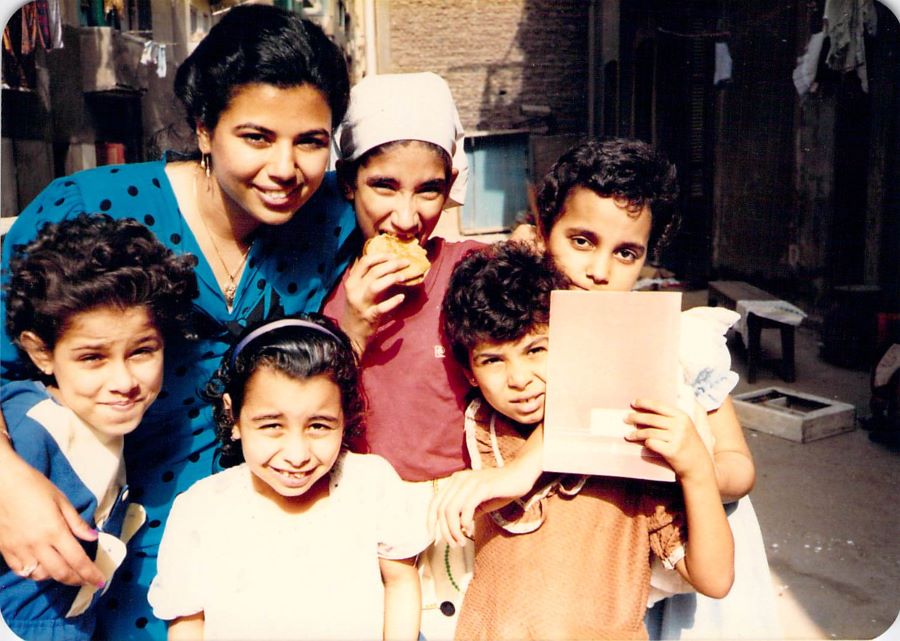 As always, we asked Nermien Riad, our Woman of the Week, about her morning routine. You see her here smiling with children in Egypt and joining the staff of Coptic Orphans' Egypt office for a photo:
"I'm typically awake before the alarm rings by 5 or 6 AM. By this time, our Australia office has already been working an entire day, so there are usually a lot of emails awaiting responses. Of course, the Egypt office has already come online well before any of us have woken up so, again, there's a ton of emails. That's probably the first thing: catching up so that it doesn't get too overwhelming. The sense of being overwhelmed is only kept at bay with the prayer that often passes my lips, 'Lord Jesus Christ, Son of God, have mercy on me, a sinner.'
"My outfits are usually organized a month before. I purposefully reduce decision-making. I feel I need to save brain power for more important things. Maybe that's why I'm a minimalist. I only wear one or two pairs of earrings and my diamond ring, and that's it. I say good morning to my husband downstairs in his home office and exchange kisses. Thankfully work is just a seven-minute commute.
"When I get to work, I go out of my way to say good morning with a smile to each person in the office. That's something I learned in Egypt. In the Egypt office, they have this habit of saying 'good morning' to every single person - starting with the first floor and working their way up. It is as if to say, 'I honor you as a human being.' I want to instill that in the US office. It's a lovely habit.
"Finally, the most essential moment of the morning is that first sip of coffee. That's when you know the day has begun."
Thank you, Nermien!