Monday, June 20, 2022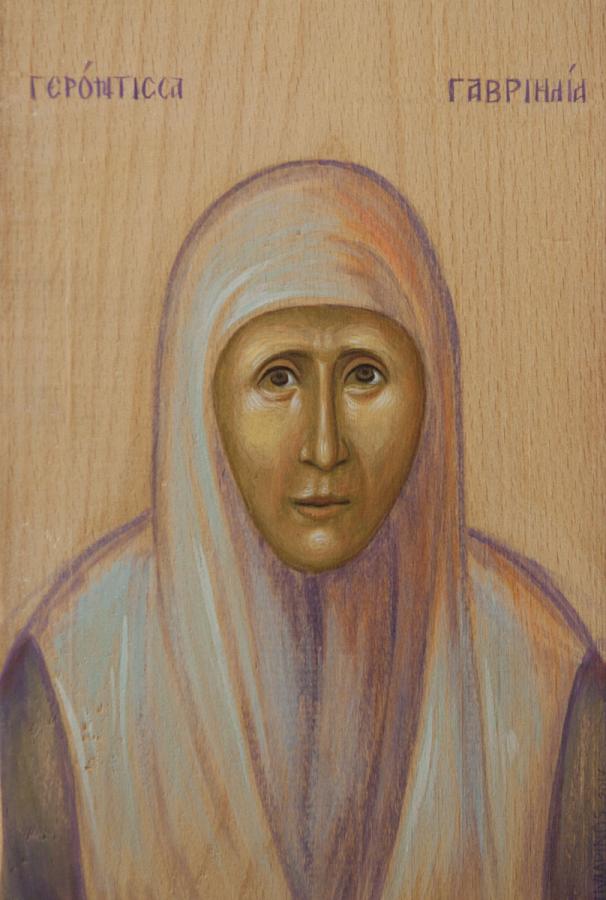 This week we will be sharing some of the pithy sayings of Mother Gavrilia, whom we will be honoring as our Woman of the Week.
Mother Gavrilia (1897-1992) was born and raised in Constantinople, moving to Greece with her family in 1923. She trained as chiropodist and physiotherapist in England, and later worked in Greece, India, Palestine (where she became a nun), France, East Africa, the USA, Sinai, and Greece again. She traveled widely, spoke many languages, and had many spiritual children.
For many years, Mother Gavrilia lived hidden in a little apartment, the "House of the Angels" in Patissia in the midst of the noise and smog and confusion of central Athens. This modest apartment was a place of refuge for all of those who would visit her seeking a word of comfort.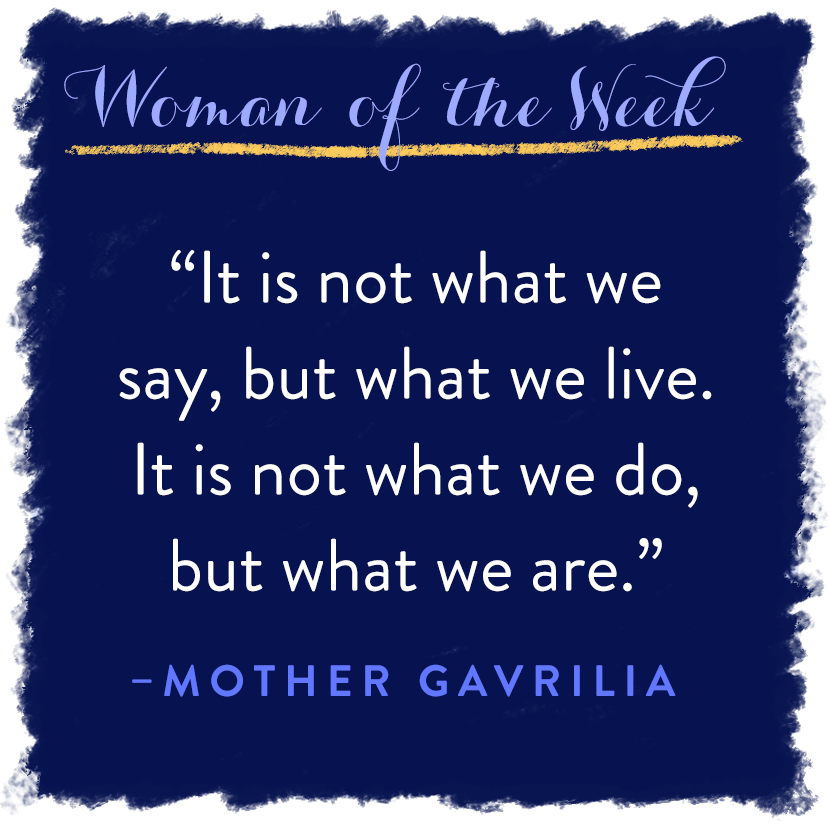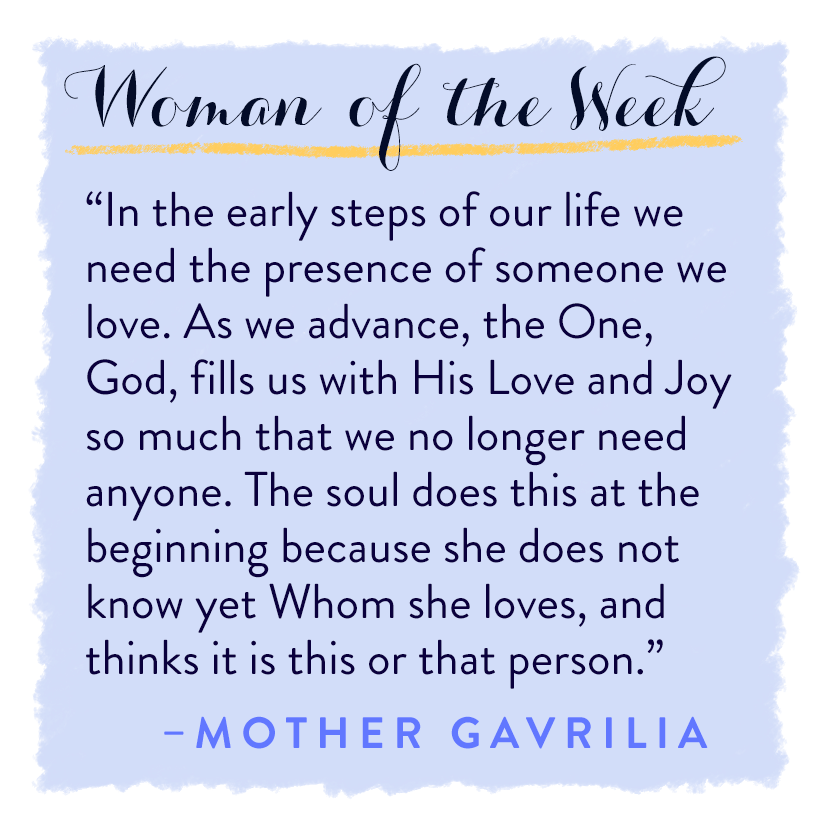 In 1989 Mother Gavrilia moved to Holy Protection Hermitage on the island of Aegina, close to the shrine of St. Nectarios. There, alongside two of her spiritual children, she continued to receive visitors. At the start of Great Lent in 1990 she was hospitalized for lymphatic cancer. She spent forty days in the hospital, leaving during Holy Week and receiving Holy Communion on Pascha. To the amazement of her doctors, further tests revealed the cancer had disappeared.

Soon after Mother Gavrilia withdrew into solitude. With only one nun as a companion, she moved for the final time in her life, to the island of Leros. There they established the hesychastarion of the Holy Archangels.

Mother Gavrilia passed from this world on March 28, 1992, having never built a monastery. Over the years, six of her spiritual children became monastics, but never more than one or two were with her at a time. Nonetheless innumerable lives were changed by God through her.

God has not left us without saints, including those who live among us. Mother Gavrilia did not allow anything to be published about her during her lifetime, but in 1996, after her death, her biography and collected writings were published in Greek.

Mother Gavrilia did not seek a reputation. She only allowed photographs to be taken of her in her last years. Those whom God touched through her called her Gerontissa--a Greek word synonomous with "staretz," which refers to a holy person or elder.
Holy Mother Gavrilia, pray to God for us!