Monday, October 19, 2020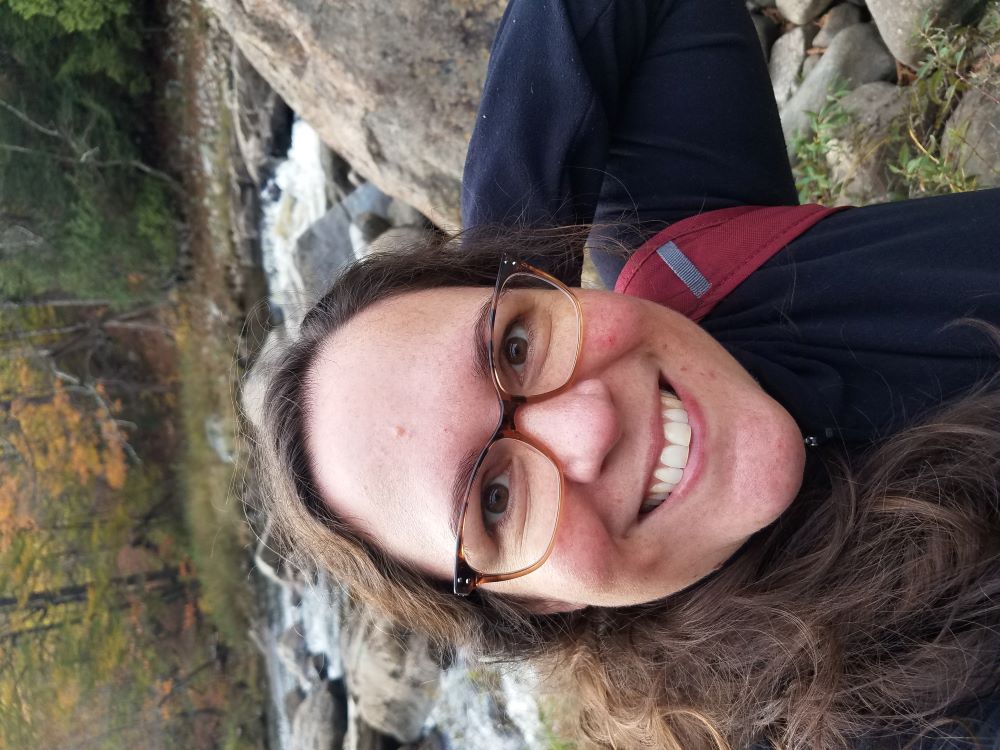 Our Woman of the Week is Katia Kallaur, nominated for the graceful way she combines being active in her parish, working fulltime, parenting a special-needs child, and life as a clergy wife. We asked her to tell you about herself:
"I grew up in a large, close-knit Russian Orthodox community, in Nyack, NY, attending services every weekend and going to Russian school every Saturday morning, where I learned Russian grammar, literature, and of course, Law of God. My father was a deacon for most of my childhood, and became a priest when I was finishing high school. I sang in the church choir from the age of 12, and most of my socialization was within the church community.
"I attended Marist College in Poughkeepsie, NY and as far as what I wanted to study, my mother engrained in her daughters a very important rule: you must be educated in something that you can get a job in. This sounds logical, and it sounds like something every parent wishes for their children, but for us, this rule carried a lot of significance because of my paternal grandmother. My priest grandfather died suddenly at the age of 36, leaving my grandmother with four young children. Being the wife of a priest, she was also left homeless, since she couldn't stay at the parish residence. She had to go to school to learn a trade in order to support her family. My mother never let us forget this, and even though my dream was to be a housewife, she would always answer, that's fine. You can be a housewife, but you need a back up, because you never know what can happen in life.
"I graduated with a Bachelor and Master in Information Systems, both of which I completed in five years. Although I pretty much failed my very first programming class, and only applied for the accelerated Master program to prove to my mother that I wouldn't get in, I have a successful career as a database developer. IT (Information Technology) is kind of like the medical field: it's a big umbrella term, and then underneath, you have all the different specialties and niches. My specialty is in databases, thanks to my internships within the master program. I am a database developer, specializing in designing and programming what is called the back-end.
"I have my mother to thank for pushing me to challenge myself and God's plan was surely at work because I truly love what I do. I like to problem solve, and I view programming as an art form that can be elegant and efficient. This is helpful, because I am not the housewife I wanted to be when I was in college.
"When I was 5 months pregnant with our first child, who was born with Down syndrome, I traveled to Russia and visited many holy places, venerated many holy relics, praying for my unborn child. I dipped myself in the freezing waters of St. Seraphim of Sarov's spring in Diveevo, and with each prayer, I thought - I have received so many blessings that nothing could possibly go wrong with this baby. When Kyprian was born, we fell in love immediately, and being first time parents, we didn't notice any idiosyncrasies at first. Once we figured out that there was a potential problem, I accepted it outwardly, but inwardly, I didn't want to believe it, and held out hope until the final chromosomal testing came back. Again, God's hand is apparent every step of the way, although it was hard for me to see God's grace at the time. In retrospect, I know that all of those prayers in Russia were fruitful. There are so many health issues that people with Down syndrome can have, and he hasn't had any severe health issues to date. If that's not a miracle, I don't know what is.
"After my husband started working for Synod of ROCOR, we moved to Long Island, outside of New York City. For a few years, I got my wish of being a stay-at-home mom, but then life intervened. This is going to sound very mercenary, but living in one of the most expensive areas of NY state on a church salary is not easy. In time, Synod was unable to provide health insurance for us, so it became necessary for me to find full-time employment with benefits, after working as a consultant for a couple of years. My husband began to work from home full time, and I went into the office for work."
Axia!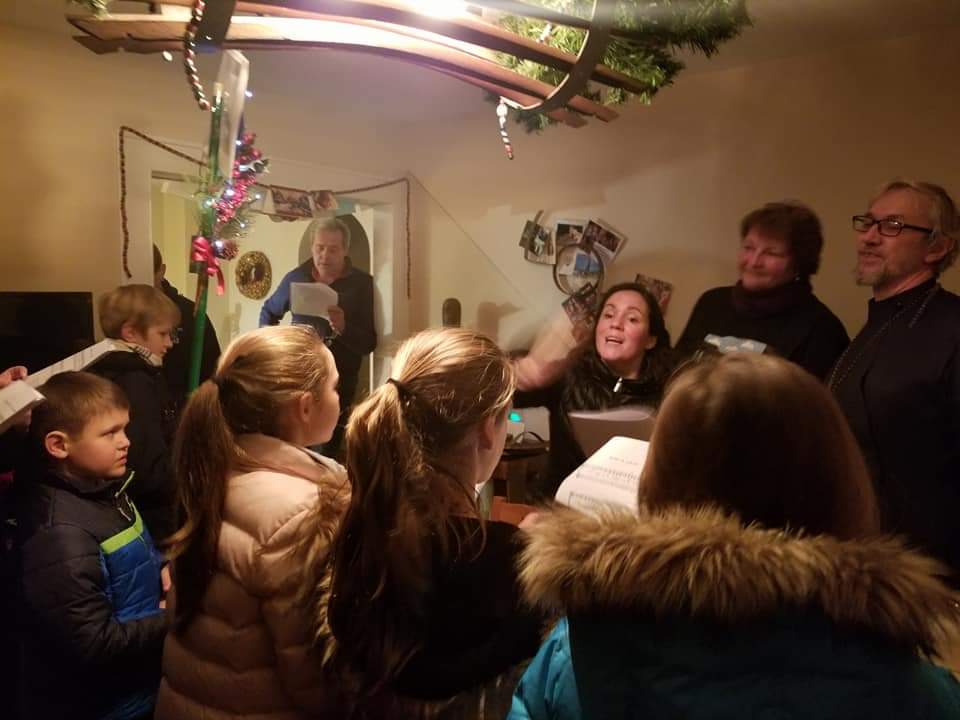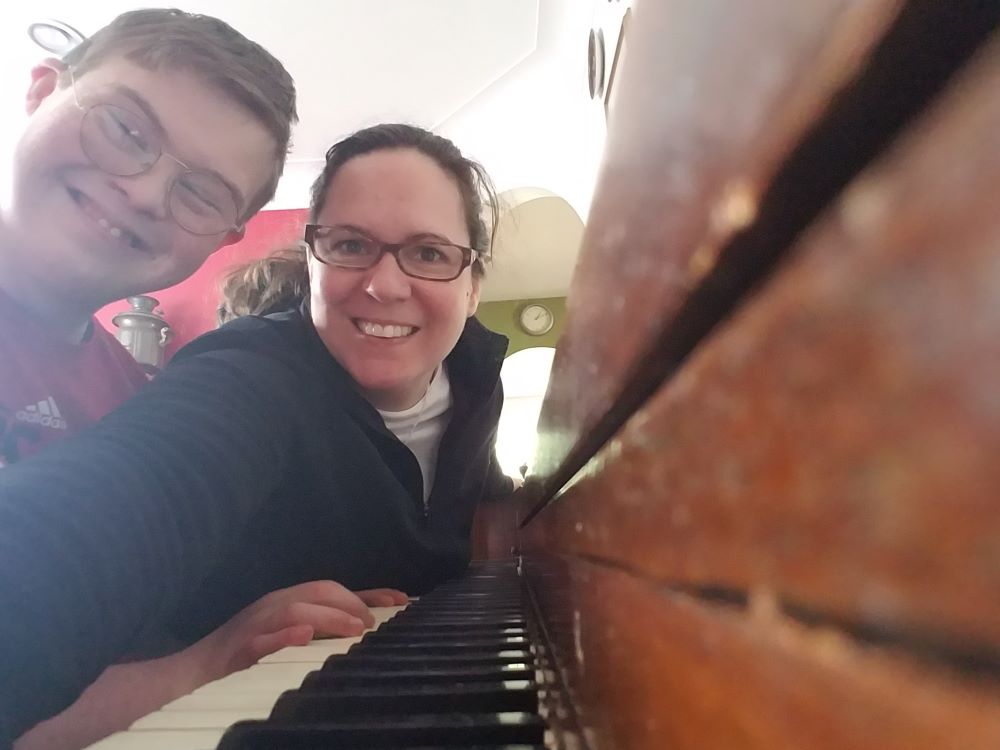 Katia Kallaur is our Woman of the Week, nominated for the many roles she fills at church, in the family, and at work:
"A big part of my church volunteer life is inspired by the charmed childhood I had. I was inspired and influenced by my great-aunts, Elena "Yolochka" Sloboskoy and Tatiana Rodzianko. Tyotya (which means aunt in Russian) Yolochka, as we all called her, is the wife of Fr. Seraphim Slobodskoy, and she dedicated her life to parish life, teaching children, singing in the choir and helping to run services. Her sister, Tatiana Rodzianko, was my Russian school literature teacher, and also the artistic director in the plays we put on at Christmas time. My fruits are slivers of their accomplishments, but their enthusiasm, dedication and sacrifice run through my veins, and I can only hope to aspire to be a fraction of what these women are in my eyes.
"In my volunteer work (which I see more as a duty/obligation than volunteer work), I work with children and try to form community opportunities within my parish. I teach at our neighboring parish Russian school on Saturdays (pre-covid); I lead choir class, which has sung in church and travelled to peoples' homes at Christmas time to sing Christmas carols. I also run some craft workshop fundraisers for the parish: gingerbread decorating in the winter and kulich (traditional Easter bread) in the spring. In recent years, I organized a parish book club that usually meets during Great Lent, but since the COVID pandemic, has been meeting almost weekly for the past 6 months.
"So: how does this all happen when I work full time and have 3 growing children at home? Sometimes, I have no idea! I often have times when I feel overwhelmed, when I know I'm not doing enough, or am doing too much. I lose my temper, I get discouraged, and my life is full of incomplete projects, unfulfilled goals and dreams. Oftentimes, my life feels like a whirlwind, or a hurricane. In all seriousness, I could not do anything without my husband. Over the course of our marriage, we have come to balance our household based on our strengths, and making up for each other's weaknesses. Generally, I focus on whatever is needed for the children - homework, enrichment and special needs advocacy, medical issues, and my husband is the keeper of the daily routine at home. I fill in the calendar and he executes. Also, we take up each other's loads when needed. We adjust according to what's happening around.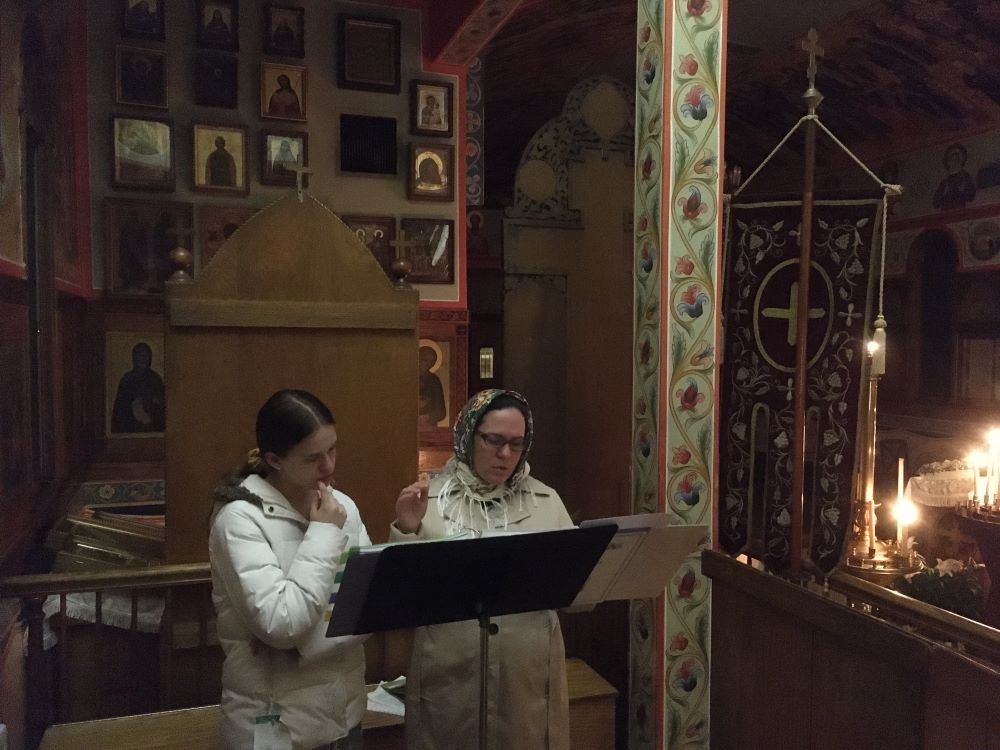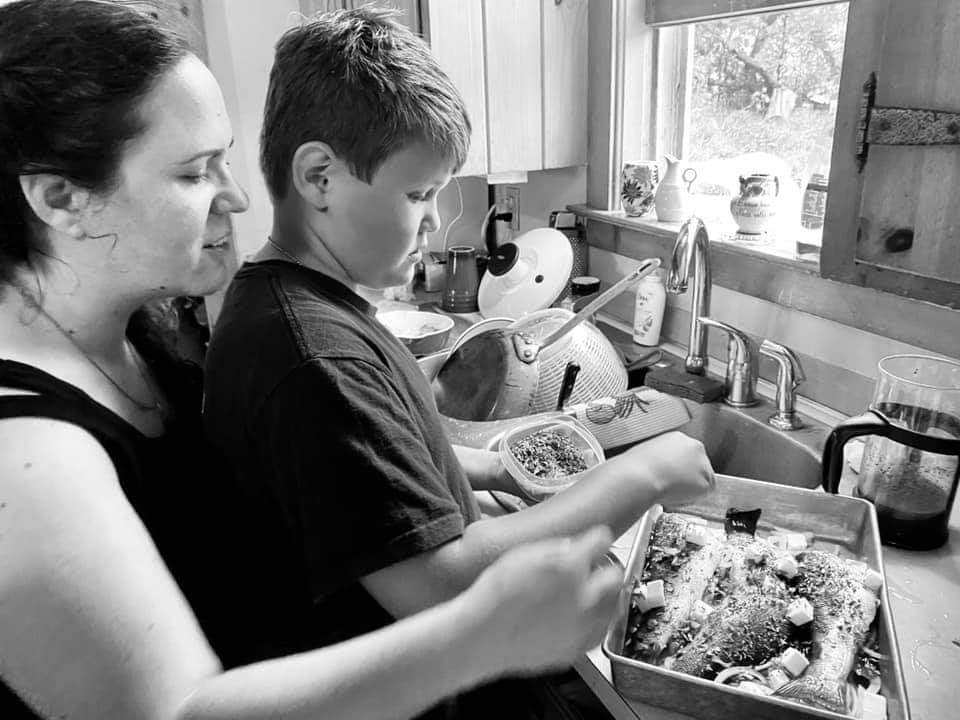 "A lot of it also has to do with humility: finding the courage to say no, finding the humility to ask for help, and also accepting that some things are going to fall through the cracks. I had very high standards when we started, and I've had to compromise a lot. I overanalyze everything,and I have asked myself - what are the most important things for our family, and we have answered those questions for our family. Although I thought I wanted to be a housewife/homemaker, I am actually okay with having my husband, even if it's not me, be home with the children. It was more important to us that one of us parents be with the children; it didn't matter which one. I think it's important that my children see me be successful as a woman, not just within the home, and to know that role reversal does take place, and most importantly, that it's okay, as long as it is mutually agreeable. If someone is feeling resentful, it shows quickly in the marriage and in the home. I am happy that my husband can work for the Church, and serve for all feast days, without worrying about taking the day off. I am happy that I chose a field that can be flexible and accommodating so I can attend services and go in late or work remotely from home."
As always, we asked our Woman of the Week, Katia Kallaur, about her morning routine:
"Every morning, I sleep in as long as I possibly can. Since the kids are older now, they are able to get themselves ready for school, so our routine is not as physically exerting as it once was. Sometimes I need to help my oldest, maybe put toothpaste on his toothbrush if the toothpaste is getting low, but he is generally independent with his morning routine, down to taking his thyroid medication every day. When something unexpected happens, though, we have to step in to help him.
"Currently, I wake up around 6:30, because our oldest, who attends our local public high school, needs to be at school by 7:15 for a dance class that starts before the actual school day starts. If we haven't overslept, we say a short set of prayers with the older two children before leaving the house. After driving our oldest to school and our daughter catches the bus to school, my husband and I have what we call "coffee hour" - except I drink tea. Tea is a ritual for me. I brew loose leaf tea, mixed with dried thyme, fresh mint from my garden, and finish it off with honey. This is one of the nicest parts of our daily routine. My husband and I sit in the living room, or out on our porch in the warmer weather, and we catch up. We linger over our mugs of caffeine, chatting. For me, it's a necessary time because I'm not a morning person and it takes me a long time to clear my mind to actually be present in my day. It's also an important time for both of us to connect - after the older kids have left for school and our youngest is still sleeping. Evenings are so packed with kid stuff that after a full day of work, we don't have a lot left for ourselves. During coffee hour, we slowly wake up our youngest, who is like me and can't get out of bed immediately. We only have to prepare a snack for school, because the kids get lunch at school. I, however, prepare a lunch to take to work every day, and if I'm completely honest, I am usually running late because coffee hour is just too cozy.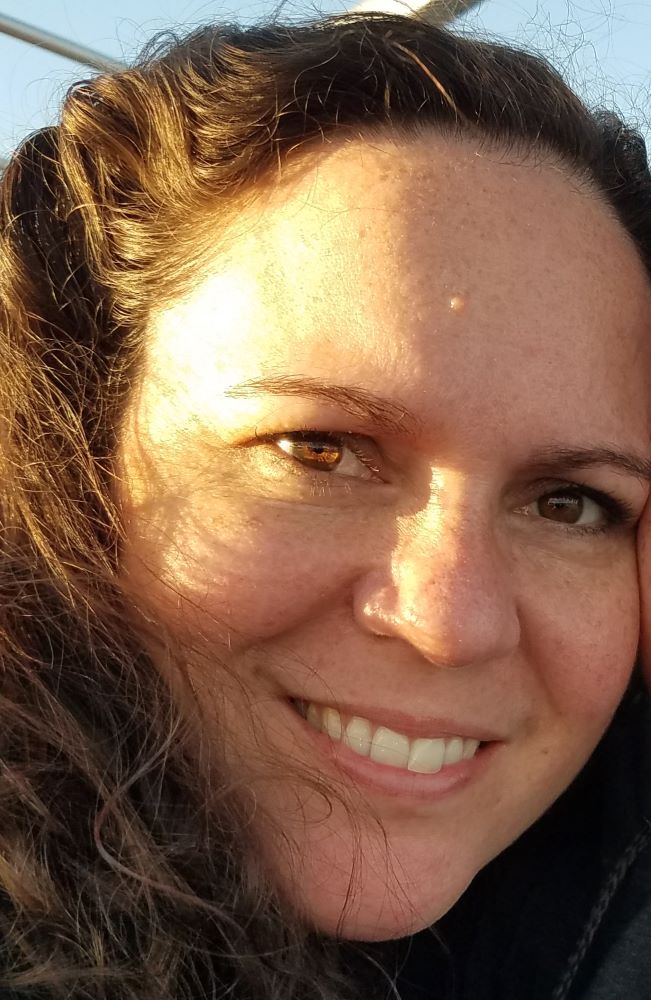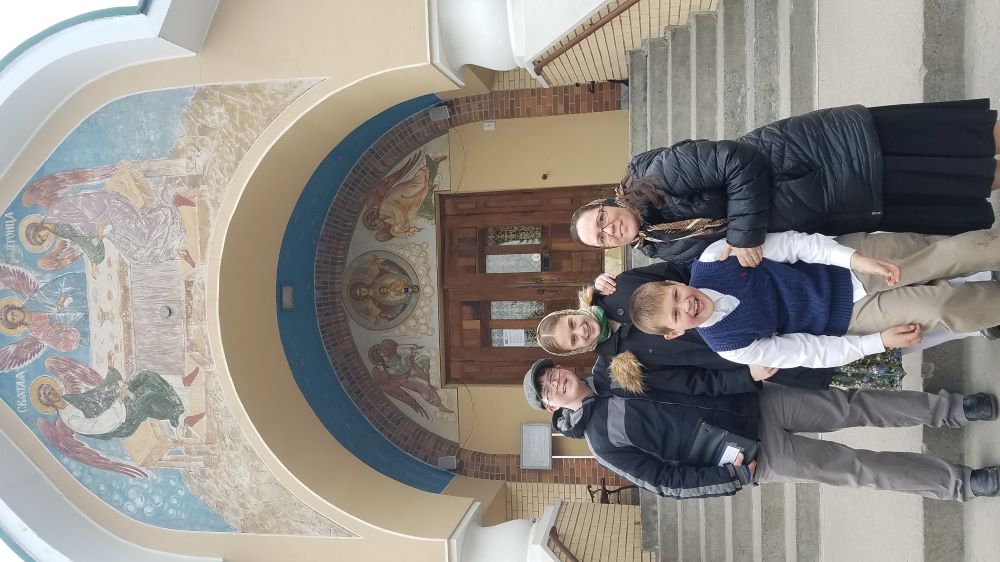 "I usually pray in the car on my way to work, reciting prayers from the "Jordanville" morning prayer rule that I know by heart. I find it difficult to pray as soon as I wake up, because my brain is so foggy, but I am always working to formalize my prayer rule to pray before leaving the house. Throughout the day, I mentally pray short prayers like the Jesus prayer, "O Most Holy Theotokos, save us," "Glory to Thee O God, glory to Thee" and very often just "God, help me say the right thing" when I'm dealing with difficult questions/situations."
Thank you, Katia!