Monday, May 29, 2023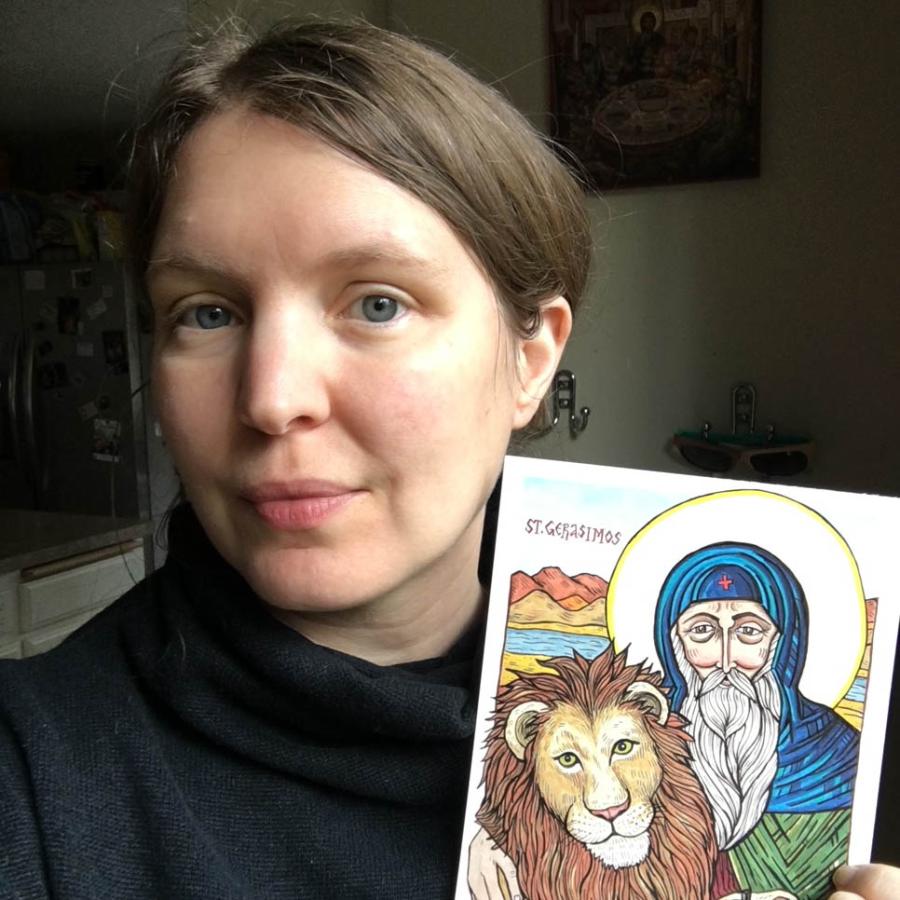 Our Woman of the Week is Kathryn Tussing, a comic artist and illustrator who was nominated for her work making videos for Ancient Faith Kids. We asked her to tell you how her art career evolved:
"I've always been a creative person. I've loved drawing and creating art. I have two older sisters, and I found early on that I enjoyed making them laugh–making silly voices and being entertaining– probably as a survival thing! Later on in high school, I got involved in drama. In my spare time, my friends and I would make videos with this giant clunky camcorder (I think of all the editing tools kids have these days at their fingertips, and we would have loved that so much). If we didn't like something, we had to rewind the tape and start again. If we ran out of video, we had to go to the drugstore and get another. Even with our primitive materials (which were advanced for us back then), we loved making movies.
"Sometimes the teacher would give us an option for a class project: you can write an essay or make a diorama or a movie and show the class. We would always go for that. That had me dipping my toe in instructional videos from early on. Then in college, I decided I wanted to study art with a minor in writing and literature. I knew it wasn't the most prudent major, but I knew I would regret it if I didn't wholeheartedly pursue what I had always loved the most. I hoped to learn to illustrate children's books, though book illustration wasn't a strong field at my small liberal arts Christian school, though I got the foundations and had some outstanding instructors. I got married immediately after college, and then ten months later, we had our first child. I tried to get some illustration work shortly after college, but the timing was off, and I needed the right tools and experience. I became discouraged and turned to sewing as my creative outlet.
"When my husband started seminary at Holy Cross in 2015, we lived on campus. Our neighbor worked for the Greek Archdiocese's Department of Religious Education and came across some of my old artwork on Facebook. She asked me to submit some samples for a small book for preschoolers whose illustrations needed updating. There were only ten or so illustrations, which made it the perfect re-entry. So without much hesitation, I dove right back into art. An online and social media presence became huge assets to increase my visibility. Adopting digital resources for doing art has also been an enormous asset.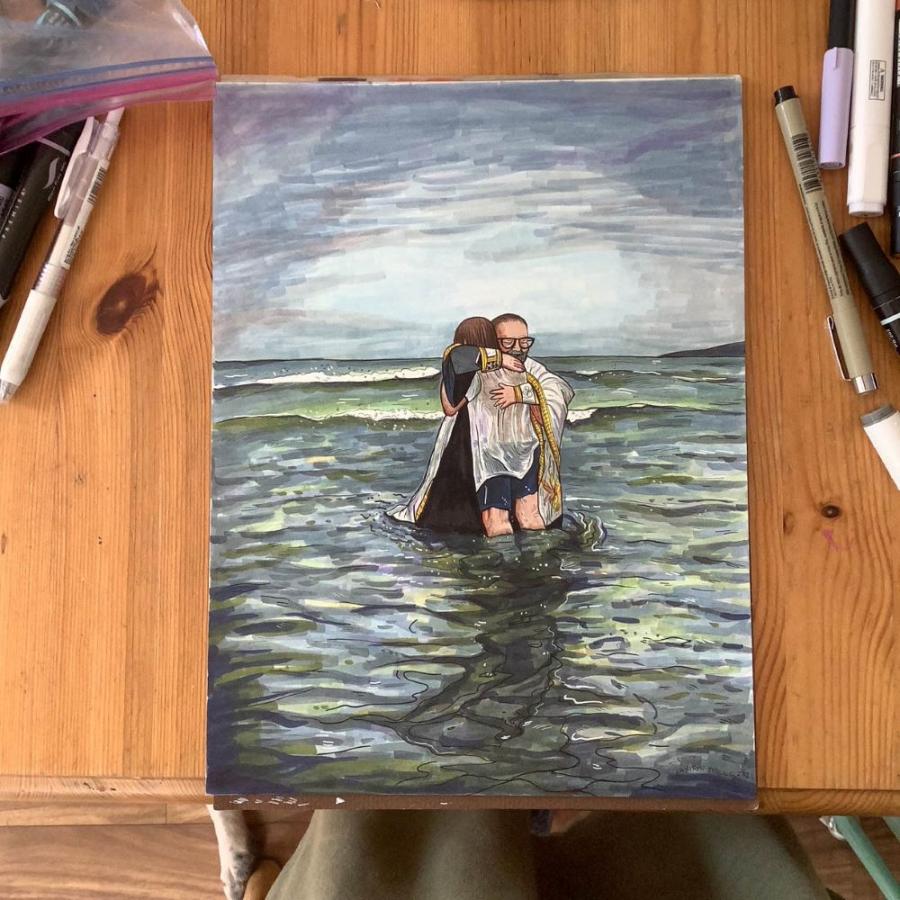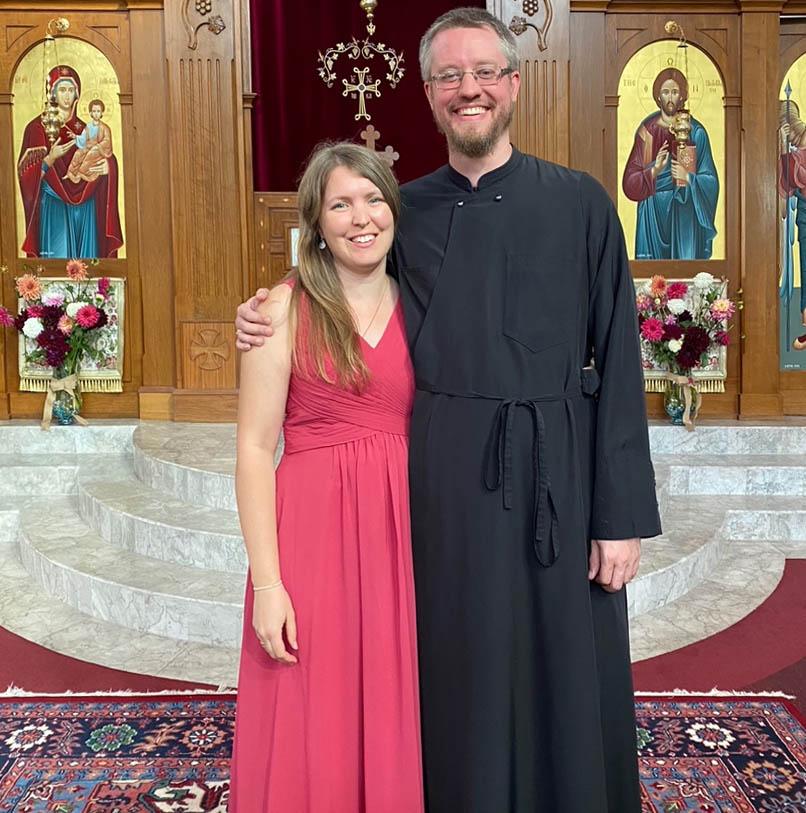 "I got connected with Ancient Faith Kids through Instagram. When the pandemic hit, Instagram added a place to post videos. I was stuck at home with our four kids, so I just started doing reels as an outlet. I cannot say I have a huge following, but because the Orthodox world is pretty small, we Orthodox creators end up seeing each other's work. It helped that I was just trying to be myself without knowing that might lead to opportunities. But I caught the eye of Melinda Johnson when she was trying to spearhead Ancient Faith Kids, and one thing led to another. It was so wonderful that she could see me and say, this could work."
Axia!
Kathryn Tussing is our Woman of the Week. She is the comic artist and illustrator behind many of the Ancient Faith Kids videos. We asked her to tell you what she wants people to know about making videos for Orthodox kids:
"I have four kids, ages 17, 15, 13, and 10. If I make something and my kids like it, I know there are at least some kids out there who will like it. I always try to balance what I would have liked as a kid and what my kids would like. Being an Orthodox kid in this world can feel isolating. No matter how well you integrate in school, living out your faith in whatever capacity can still feel hard. So I try to keep my finger on the strong pulse of what kids are going through, but also be silly and have fun. I want to show them that it's ok to have your own personality, it's ok to have your own stamp on things. We live in a world where there are so many things online, where we can present an edited version of our lives. We end up looking at the perfect Orthodox person. Some people are just naturally good at social media and it's a genuine expression of who they are, with no facade. But I just want to show kids that it's OK to be normal imperfect Orthodox person. We can be devoted and make our faith our number one priority, but we don't have to fit a mold.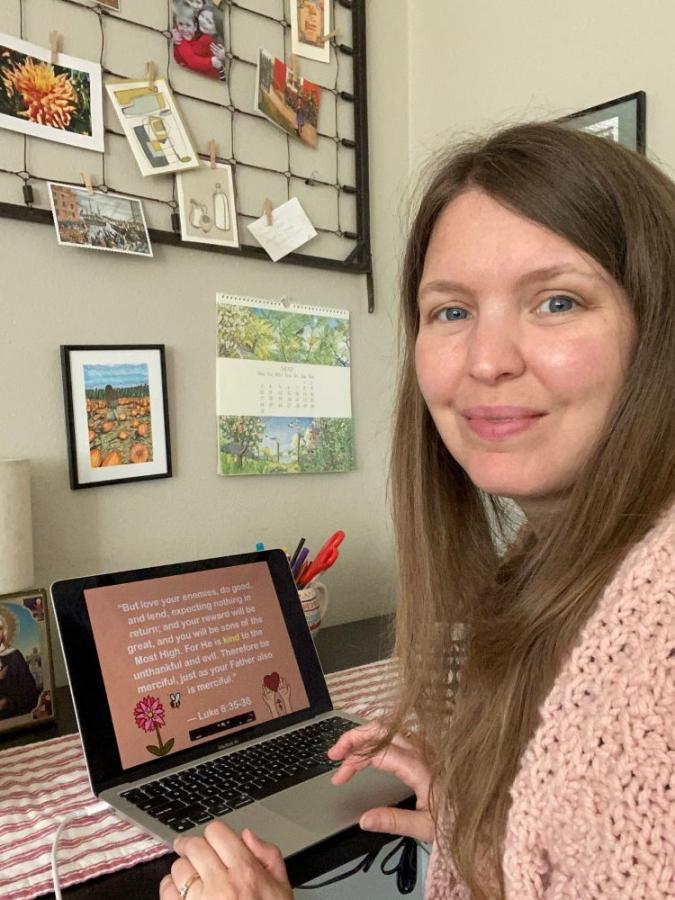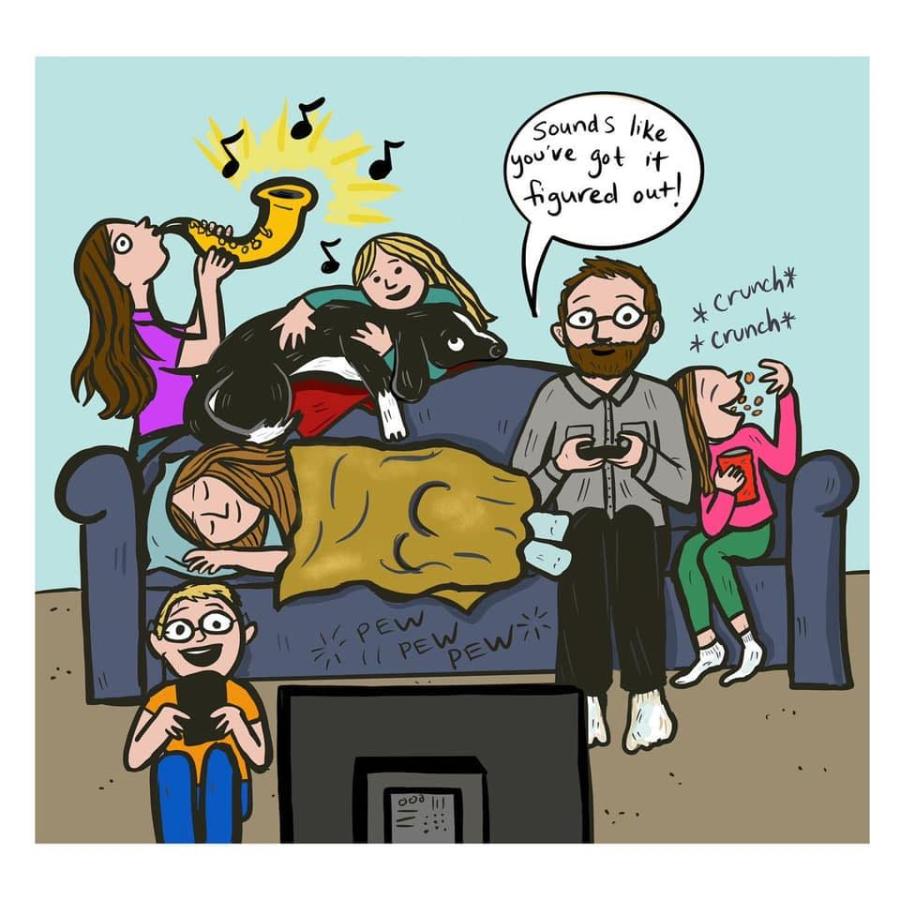 "One of Father Thomas Hopko's maxims is, 'Be a normal person.' When I first heard that, I didn't like it. I was in my twenties, and I thought, No, no, no, that's not ok. We're not supposed to be normal. We're supposed to be not of this world. I think too often we lose perspective that the very nature of our lives in Christ makes us different. Just prioritizing Him and receiving the Eucharist, all these things do make us different. But can we do better? Of course, we can always strive to do better. But it's a lifelong process. I spent my twenties in a cycle of really high expectations and then beating myself up and burning out. I've been Orthodox for over 20 years now and I've seen people come and go. People who were so fervent, and then they quietly just left because they were burnt out and they didn't know how to tell people. I don't think that's what God wants for us. Having a sense of humor really helps temper this. Our life in Christ and living out our faith is a marathon, not a sprint."
As always, we asked our Woman of the Week, Kathryn Tussing, to tell you about her morning routine:
"I tend to work at night because I find the most mental clarity and the most productivity at night. I'll stay up really late, and that makes my schedule topsy-turvy. In the morning, I literally roll out of bed and get my youngest daughter ready for school and then we go off. We have four kids in four different schools right now. So, after I drop off my youngest, I come back and get my second oldest to take her to high school. Then I return to take my son to middle school. Then my husband drives our oldest across town to her school. After all that, I come home and usually go back to bed.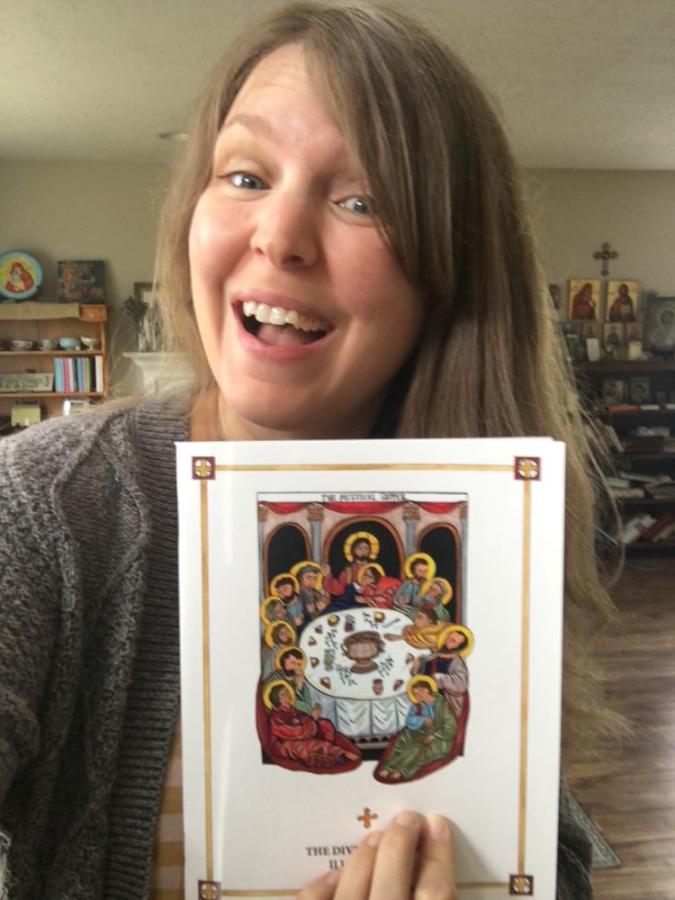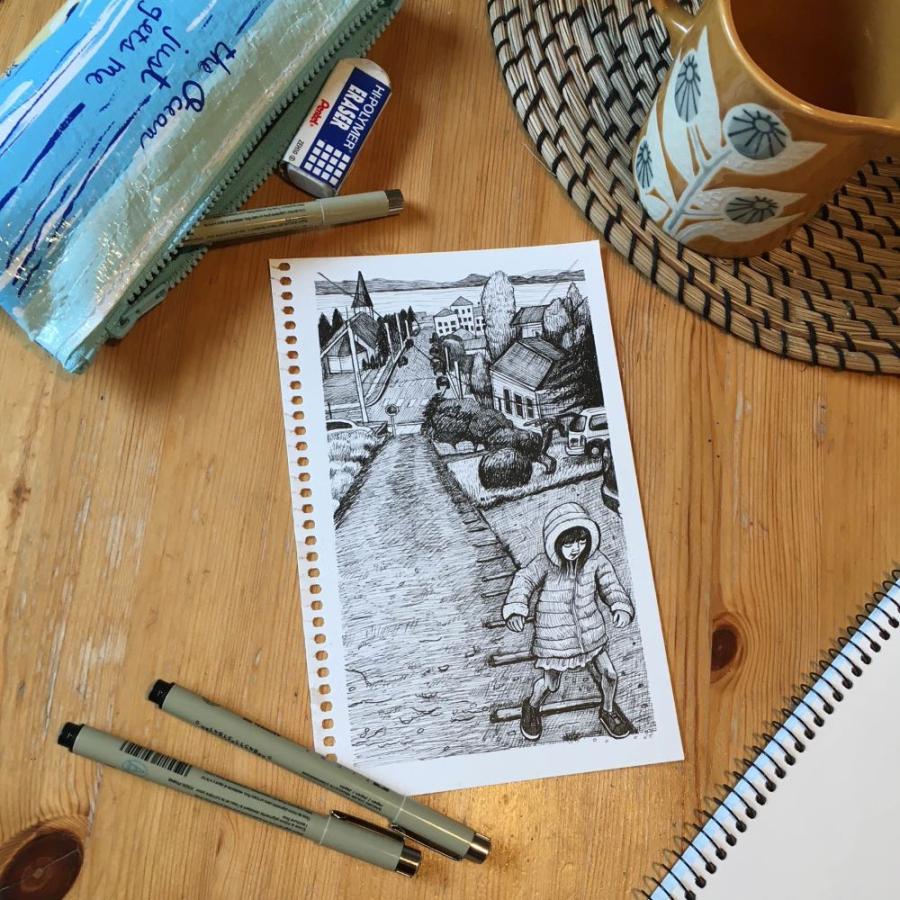 "After a few hours of catching up on sleep, I'll wake up and, at that point, I stack doing prayers while the coffee is brewing. Then I get dressed and try to tackle whatever needs to be tackled. I've been receiving a lot of orders lately from my Etsy shop, where I've been selling cards. So a lot of my days lately have been packaging up those. If I'm filming a video or writing a script, I'll work on those. I also try to touch base with people during the day and catch up on emails and things. Between all my different projects, I'm pretty much just jumping from task to task. And then it's time to pick up the kids from their schools.
"I admire people who have amazing morning routines and maybe one day I'll be like that. But right now this is how I can get my work done without intruding too much on taking care of my family."
Thank you, Kathryn!