Monday, June 29, 2020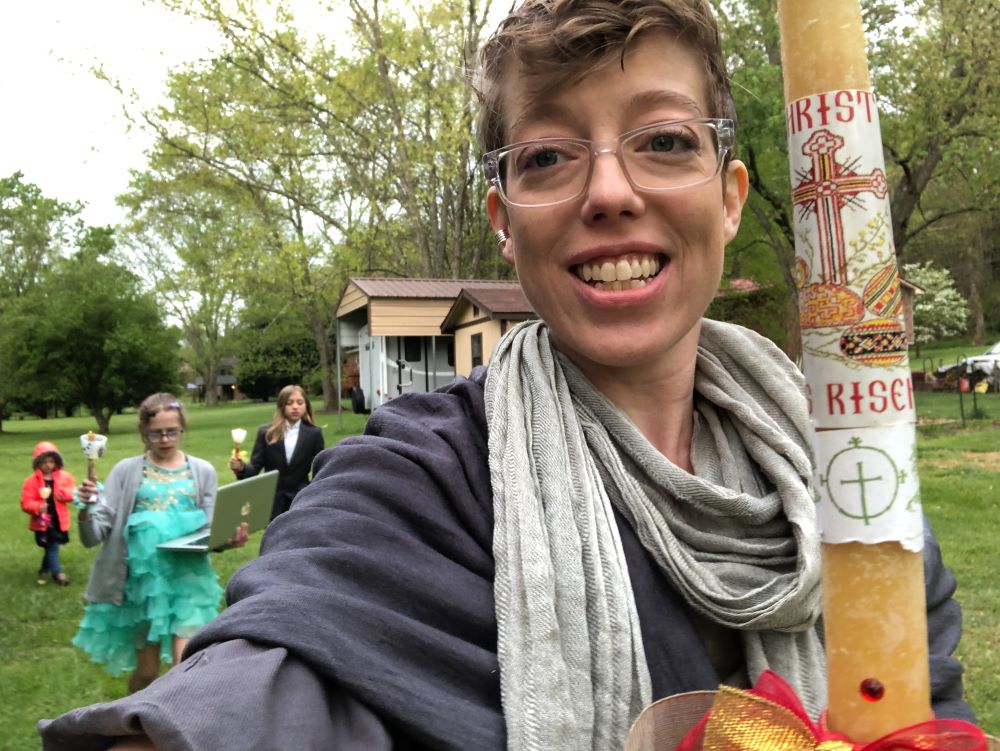 Our Woman of the Week, Jocelyn Mathewes, was nominated for her work as an artist and priest's wife, who manages family, work, and parish pressures gracefully while living with a chronic illness. Plus, she is a member of one of the few bi-jurisdictional parishes in the US, if anywhere! You see her here in the middle of her parish's Pascha procession this year, which included a laptop so the rest of the congregation could join in:
"I converted to Orthodoxy in 2002 after encountering it during college. Later (after marriage two kids), we arrived at seminary with my husband. We completed a three-year stay there at Holy Cross Seminary, not 40 minutes from where I grew up in New England. It was there that my husband was ordained, and also where I was diagnosed with my chronic illness.
"In 2012, my husband, Fr. Stephen Mathewes, was given his first assignment to a small Antiochian parish in Johnson City, Tennessee. Less than a year later, Bp. Antoun (of the Antochian archdiocese) & Bp. Alexios (of the Greek archdiocese) noticed that the Antiochian parish had a priest but no building, while the local Greek parish had a building but no priest. They gave us the marriage arrangement of the two parishes shortly after Pascha with a new name (Christ the Savior) and told us to be worshipping together by Pentecost.
"We got to know each other quickly, volunteering and working alongside each other to combine our resources in accordance with our instructions. The blessings of regular services, a permanent space to dwell, and a priest to serve, were able to be enjoyed by all. It was not without struggle and difficulty — transitions are difficult even in the best of circumstances, but here we are years later, our little mixed Appalachian mission parish continues on.
"Even though our arrival here in Tennessee (and all the transitions it involved) felt very messy, I can now look back and see the many blessings and how much I'm able to enjoy as a result of the circumstances that came together. We are so fortunate in our geography and in the people who surround us, and our ministry here is extremely special to the both of us."
Axia!
Jocelyn Matthewes, our Woman of the Week, was nominated for her work as an artist and photographer, among other reasons. We asked her about her project, Women with Icons:
"After converting to Orthodoxy, I started to explore the parts of what fascinated me about the faith. It eventually bled into my photography simply because I loved taking portraits and I was surrounded by Orthodox people.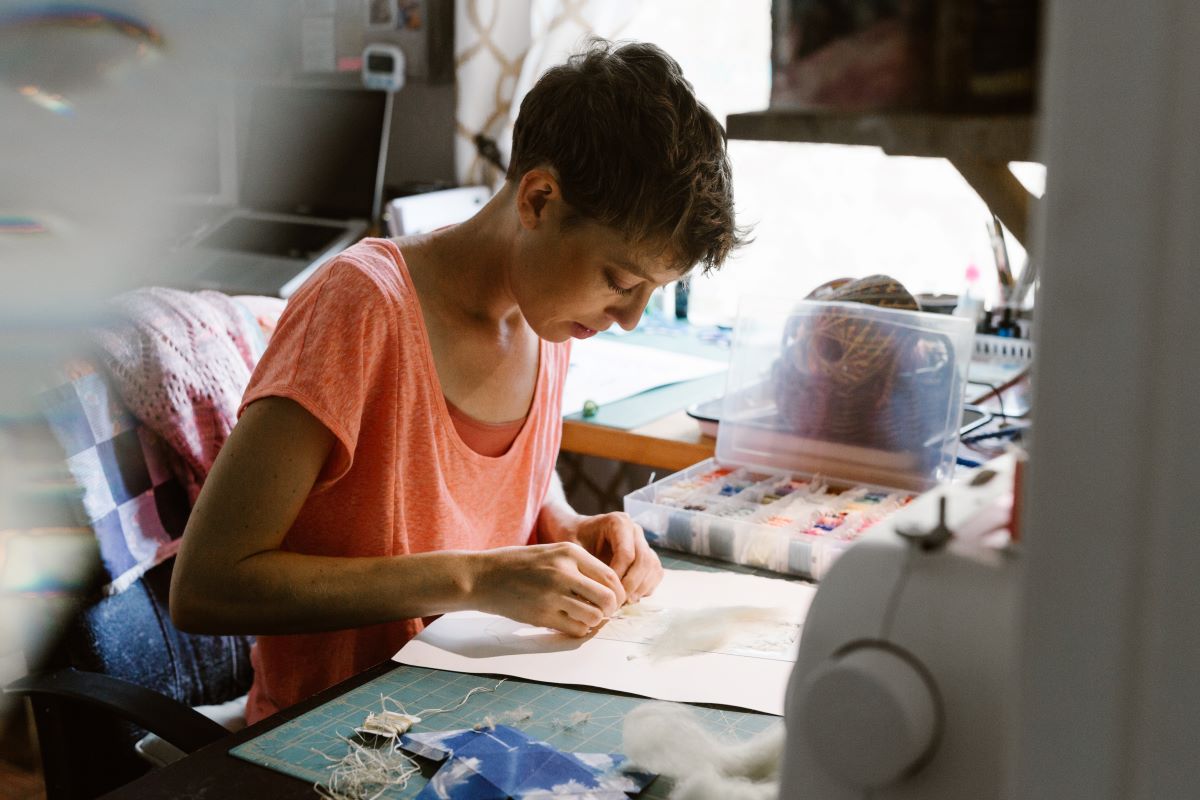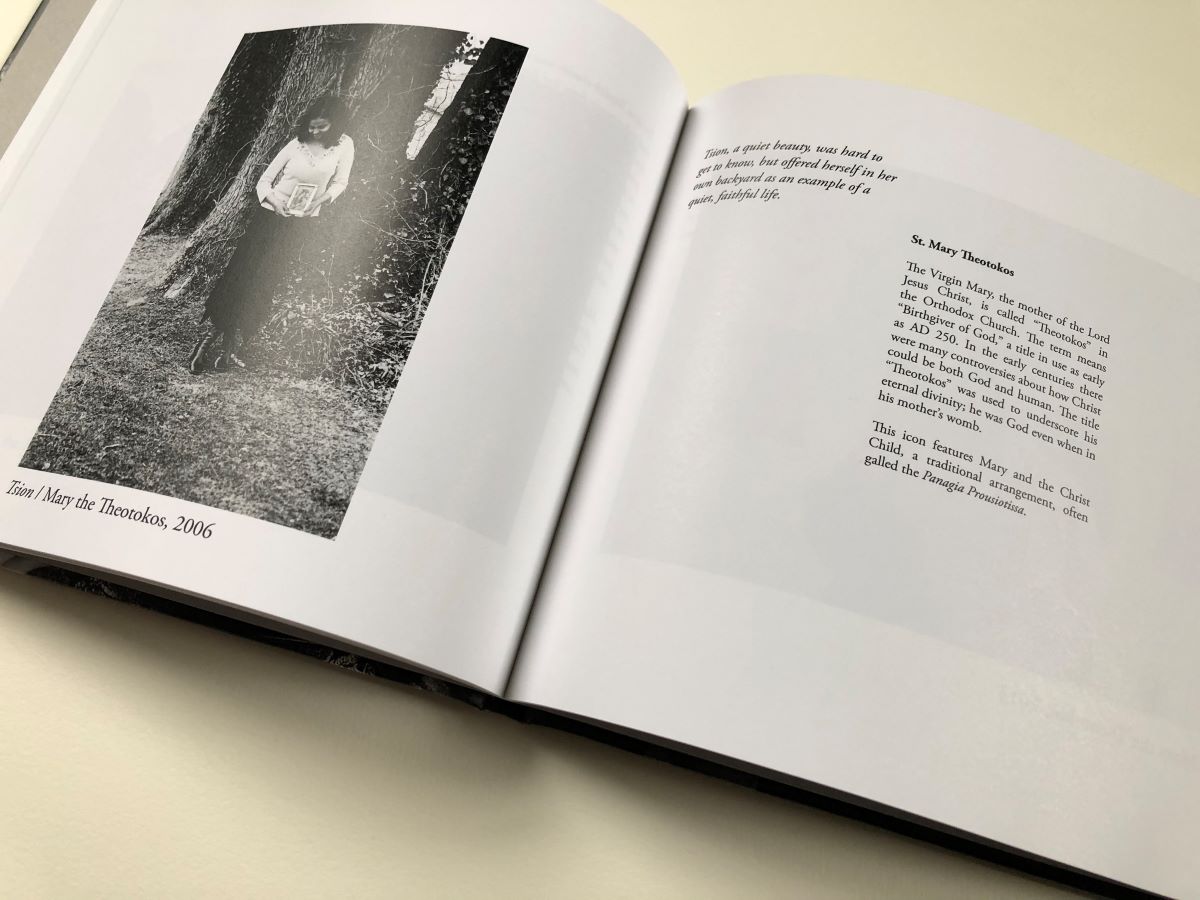 "But the photographic portrait series that eventually became Women with Icons began with a request that I take an author's portrait of Frederica Mathewes-Green for a book she was writing about icons (which then became The Open Door). It occurred to her that a portrait with her icon would be appropriate for such a book, and I took a roll of film with a few variations to choose from. When the publisher chose a standard headshot instead, I was left contemplating my contact sheet. I was fascinated by the fact that, while we all draw inspiration from each other, all over the world, Orthodox iconography was my first encounter with a long history of women spiritually inspiring each other.
"While my Protestant background allowed for spiritual growth and nourishment, the amazing variety of stories and backgrounds and people contained in the history of the Orthodox Church was new and fascinating; I wondered more about how and why the Orthodox took on a saint's name, or named their children after particular saints. I've been picking up the project off and on through the last decade and a even beyond — through motherhood, marriage, moving, and more. The result is that I've accumulated over 70 different portraits of Orthodox women, and have put together a book that will be released in the fall of 2020 (right now, pre-orders are available by backing the Kickstarter project to get it published).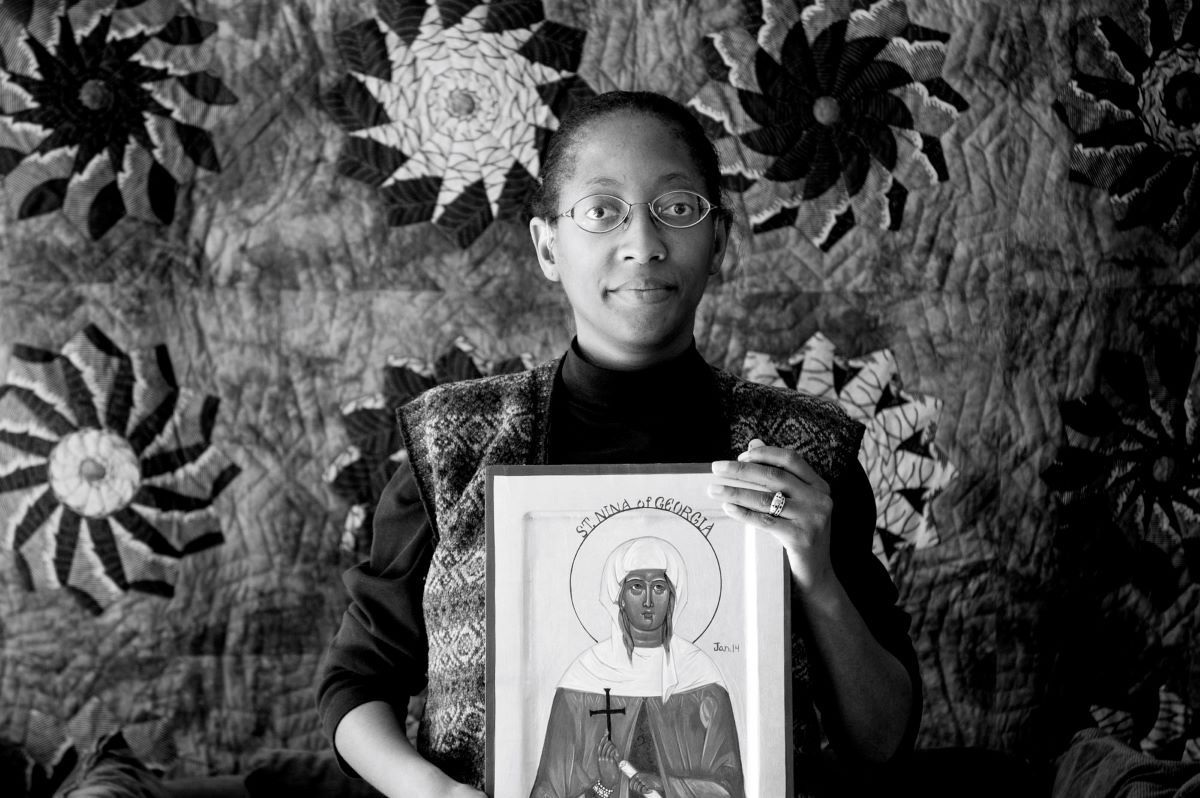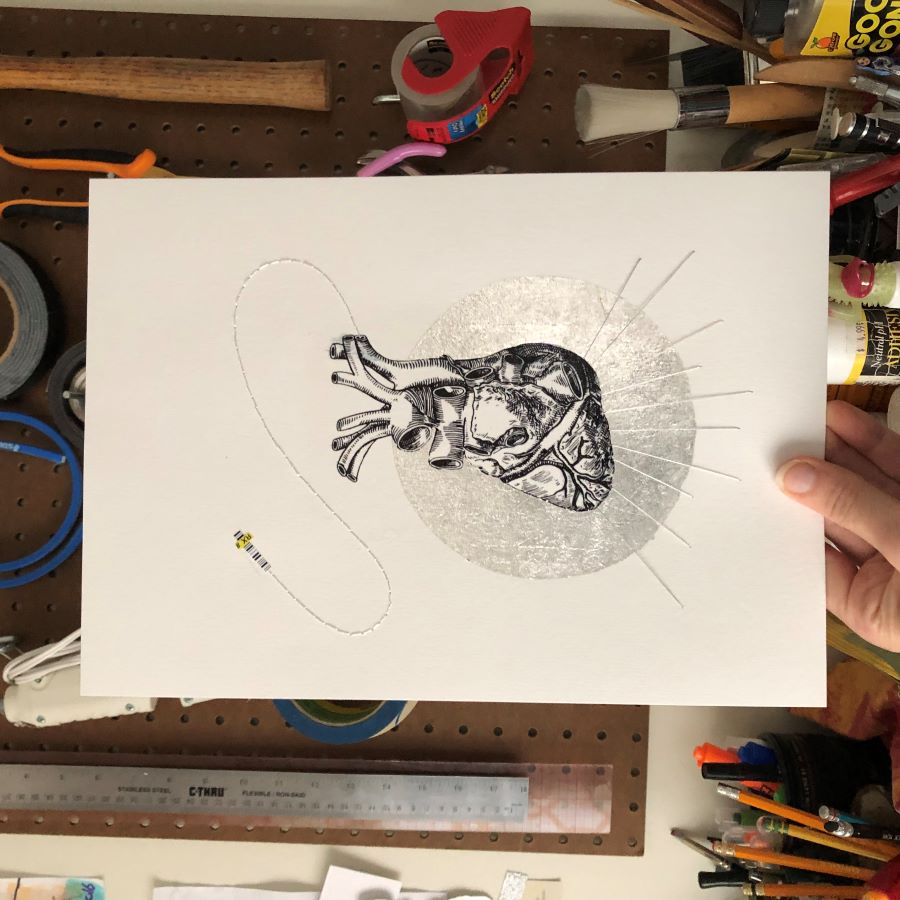 "During this work, I went from being an in-house graphic designer to a freelance designer/photographer, to running a photography business, and now transitioning into fine art. My most recent project is building a body of conceptual work that focuses on chronic illness, medicine, and the domestic life (You can see my work at www.jocelynmathewes.com)."
We asked our Woman of the Week, Jocelyn Mathewes, about her morning routine:
"My routine tends to vary with the ebb and flow of my chronic illness. If I'm flaring, I usually require more sleep and less overall physical activity. However, I do my best try to get up before the rest of the house, and have a little set of prayers I do as I rise and open the shades and get ready for the day. I enjoy the pause before the beginning of the day to get a few things done for myself (exercise, a walk, some reading, make my coffee). I try to breakfast with my kids (who are school-age) and make sure we touch base before we begin the day together. Whether the kids are off to school first thing or not, I spend a few mornings a week on work in my studio (which could be any variety of making, marketing, bookkeeping, or making messes). I'm the domestic engineer, family administrator & CFO, so my days are a giant mix of those things too.
"Since March, of course, we've been living the socially-distanced self-isolating craziness that everyone else has. Pascha was particularly weird, but I'm ever-so-grateful for having been able to experience it alongside my kids in the way that we could. We worked hard to keep that rhythm going, just as we've been working to make sure we're cultivating a good daily rhythm so we're centered and focused on the things that matter."
Thank you, Jocelyn!