Monday, September 6, 2021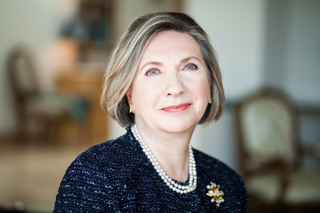 Jasmina T. Boulanger is our Woman of the Week, nominated for her work chairing the board of the International Orthodox Christian Charities. We asked her to tell you how she came to fill that role:
"Today, after a long career as a lawyer and economist, I am a wife, a daughter, and Chairman of the Board of International Orthodox Christian Charities (IOCC). IOCC has now been in existence for 30 years and I first heard of it in the mid-1990s in an unusual way.
"I was on a mostly empty airplane in Florida waiting to fly home after a business meeting. We were delayed by bad weather and were waiting for passengers from a connecting flight to arrive. After what seemed like hours, a group of energetic young people boarded the plane, and we were ready to depart. The teen sitting next to me told me that her group had been working at an orphanage on an IOCC project. I asked, 'What's IOCC?' My seat mate responded, 'International Orthodox Christian Charities.' I vividly recall staring at her and saying, 'Orthodox Christian? Like me?'
"Over the years I learned more about IOCC and was impressed with its pan-Orthodox approach to charitable work and with its professionalism. There came a time when Alex Machaskee was Chairman of IOCC. We had worked together on the board of the Serbian Unity Congress when I served as president. I let Alex know that I would be interested in serving on the IOCC board, should the opportunity arise. Soon afterward, I was elected to the board and served for five years. In 2016, due to the sudden and serious medical needs of both my husband and mother, I stopped working as a lawyer. I also resigned as a board member of IOCC, as vice president of the Diocesan Counsel of the Western American Diocese of the Serbian Orthodox Church, and as a trustee of Assumption College (now Assumption University). Even though I loved all that I had been doing, repeatedly sitting in hospital emergency rooms after midnight made my priorities very clear.
"In 2019, several IOCC board members asked me if I would like to rejoin the board. By this time my family's health situation was more stable and I was once more able to do something outside of myself. But, why IOCC?
"In 1945 my father was liberated from a German POW camp. He left his internment deep in the Maginot Line near Strasbourg weighing less than 100 pounds. He told me that as he and his fellow soldiers were walking out into freedom, they were met by Salvation Army members offering hot coffee and warm glazed donuts. Later they were given food and other necessities at canteens run by the Red Cross. Dad always marveled how these people, these strangers, reached out to help without asking for papers or discriminating among prisoners by nationality or religion.
"This approach characterizes IOCC. It serves people in great distress and does so without discrimination. It literally saves lives. The fact that IOCC does its work under the spiritual aegis of the Holy Orthodox Church is a special grace. It allows us to serve our neighbor within the warm embrace of our Church. And, it adds to the recognition of our Church in a world often ignorant about us."
Axia!
Our Woman of the Week is Jasmina T. Boulanger, who chairs the board of the IOCC. In the course of our conversation before she wrote these pieces, she mentioned that she hadn't lived her life according to a plan. We asked her to tell you what that had been like:
"What will I do when I grow up? I still ask myself that question. I always admired people who seemed to know what they wanted to do and planned out their life and career paths accordingly. In contrast, I felt that I did not know enough to make such definitive decisions and that I should study hard and be open-minded about opportunities.
"It was a given that I would go to college and that my grades would be at or near the top of the class. Education was a centuries old tradition on both sides of the family. Being female was neither a limitation nor an excuse. My parents set high standards and I was lucky that if I did not understand something – whether calculus or literature --- one of them would explain it, often more completely and correctly than my teachers. My parents were refugees after World War II and earlier in the 20th century mother's family had to escape the Russian revolution. Their hard life lessons included that fact that having a good and practical education is something you carry with you wherever life takes you. Circumstances may take away your property and your money but not what is in your brain.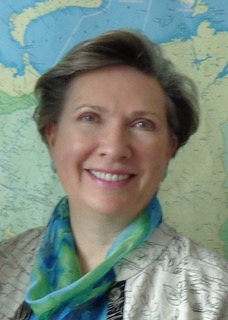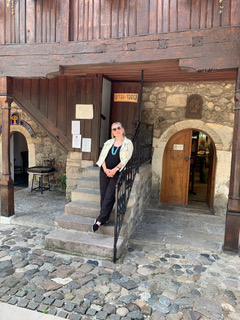 "I began studying at university at age 15, while I was still in prep school. I fell in love … with economics. Prior to taking my first econ class, I thought I wanted to be an archeologist. Who knew? By the time I was 17 I had my B. A. degree and was in graduate school. Later, several semesters of being on the econ faculty at USC showed me that I was not interested in an academic life. My father suggested I go to law school in the belief that, regardless of whether I would make my living as a lawyer, I would learn skills applicable to any career. Besides, being a very young college grad meant I had time to explore more things. A few more years of study would also give me time to mature into more well-rounded human being. I discovered that I enjoyed the problem-solving nature of legal work. Practicing corporate, securities, and tax law allowed me to combine economics and law. My work was often challenging and intense and it took me all over the world, including a year working in Russia. It also had its intellectually boring and personally frustrating moments. Overall, however, it was a satisfying and rewarding career for more than 30 years. No grand plan, no waiting to follow some 'bliss' or 'passion,' just looking at interesting opportunities one-step at a time.
"At some point I came across a philosophy attributed to St. Isidore of Seville, said to be the last great thinker of the ancient world and the first of the Middle Ages. To wit: Study as though you will live forever and live as though you will die tomorrow. This approach to life struck a deep chord in me. I love to learn new things and still take courses on-line and read every day. I also know that I may be gone at any time, so I want to leave something positive behind me; hence, I have supported my church, the IOCC, and my schools, which provided the springboard for my livelihood."
We asked our Woman of the Week, Jasmina T. Boulanger, to tell you about her morning routine:
"My mornings begin early and involve reading. I always have several books going at once – mysteries, philosophy, cooking, art. I read for entertainment, to learn something, to get new ideas. I especially like biographies, because I like to see how people in different times and places handle the challenges of their lives.
"When I worked, I would have coffee in bed with a book then race to get ready and jump in the car, where I would place calls to the east coast or Europe while driving to the office. After I stopped actively practicing law, I loved having coffee and toast in bed and leisurely reading the news and my emails on my iPad. Don, my husband, would turn on the TV to hear the business news and watch the opening of the stock market. At some point our dog would nudge us to let us know it was time for her walk.
"Now that my husband's health issues are serious – he suffers from MS – we have a daily caregiver come to help him. The caregiver arrives at 7:00 and helps with grooming, bathing, etc. I stay in bed – with obligatory coffee and iPad -- until Don's shower is finished. Bathing a tall man with little coordination or muscle control is the most dangerous activity of the day and I want to be nearby in case they need help. Next, I take a breakfast tray to my mother who is 96 and lives with us.
"The family being taken care of, I like to take a morning walk. Sometimes I listen to podcasts or music, sometimes to the sounds of nature. We live on the Pacific Ocean and the sight and sound of the water is always calming be it in sunshine or in fog.
"The best part of my morning is really before morning begins. I drift out of sleep when it is still dark, and I listen to the sounds in the house. Once I ascertain that we all are safe and sound, I thank God for my life and my family and ask Him to keep us safe for another day. Then I catch a few more minutes of sleep."
Thank you, Jasmina!