Monday, September 21, 2020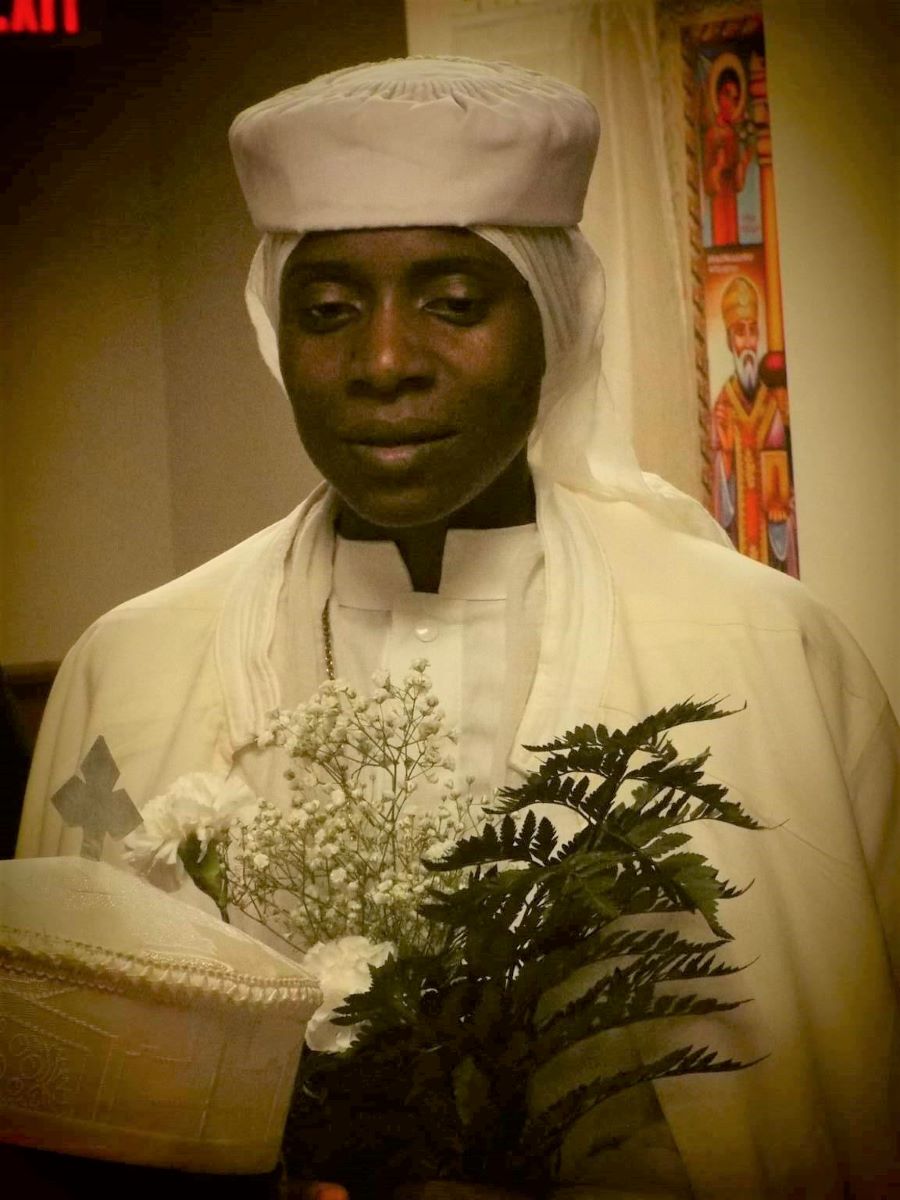 Our Woman of the Week is Eme Menet Emahoy Woletta Sellassie Black, nominated for her work as abbess of Kidane Mehret Kidane Selam (Covenant of Mercy Covenant of Peace) Hermitage and Monastery. You see her at her monastery and with the Coptic patriarch, Pope Tawadros II of Alexandria. We asked her to tell you about herself:
"Growing up as a kid in Rockford, Illinois, on a small corn farm, I would never have thought that I would become an Orthodox Christian woman....yet alone a nun. Back then there were no such words as Orthodox, nun, monastery or anything that would resemble them in my vocabulary. I was raised Baptist. Going to church every day and three times on Sunday was, however, a serious matter. I was raised by my grandparents who were devout Christians and instilled in me a strong Christian sense of being joined to the church. And having that foundation, my soul longed for a deeper connection and when I did become Orthodox I felt right at home.
"By becoming an Orthodox Christian woman, with already having a Christian foundation .. or shall I say a Christ-centered foundation, I feel so blessed to have been adopted into such of a rich heritage that is orthodoxly in the ancient church. I can truly say that I know the meaning of the scripture passage of the wild olive branch.
"Romans 11:16-17 (KJV): 'For if the firstfruit be holy, the lump is also holy: and if the root be holy, so are the branches. And if some of the branches be broken off, and thou, being a wild olive tree, wert graffed in among them, and with them partakest of the root and fatness of the olive tree.'
"But being such, I see myself having the greatest opportunity of all times and that is truly knowing God through His church, for my soul's salvation. I am nowhere as near the holiness of those women whom I read about in the ancient texts and in the book of saints. But having the opportunity to reach their heights or to even know I follow in their footsteps gives me great hope that one day I too will see God face to face as they have. Being grafted into a distant Godly tradition, that is older then time itself, puts my mind in wonder of the tender mercies of God. God gave someone like me, born and raised in America, whose ancestry comes from over 400 years of slavery, cut off from national roots, that can no longer to be replanted; roots that by being born again into the One Holy and Universal Apostolic Church of Jesus Christ, I am now a daughter of God and my citizenship is in heaven."
Axia!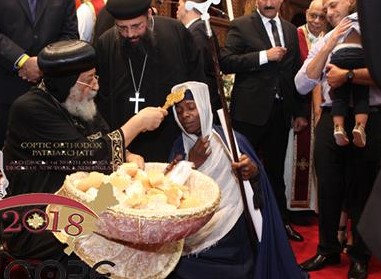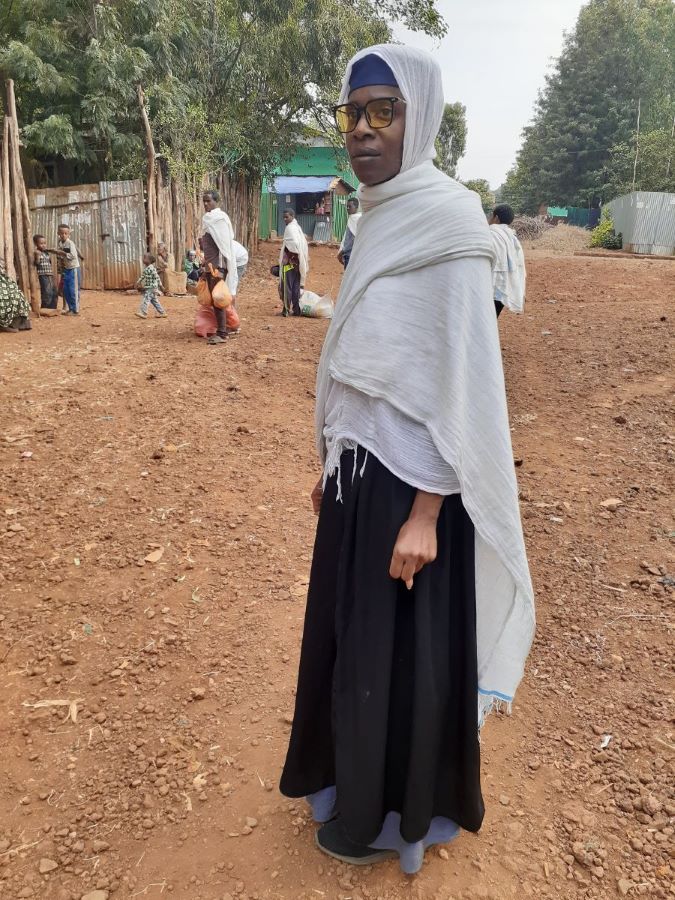 We asked Eme Menet Emahoy, nominated as Woman of the Week for her work as an abbess at her monastery, about life as a solitary monastic. You see her on a visit to Ethiopia and at the ceremony at which she became abbess:
"My life is centered around God so I am always mindful of the time, the day and the hour. Being such I strive to walk with our Lord Jesus Christ every day. Even though I am an Orthodox nun, a self-proclaimed active solitary... meaning that even though I live alone, I am highly active within the church. Mostly I will rise up early before the sunrise to enter into prayer while it is still quiet, even before the chirping birds starts to sing. It is during this time where my whole day it's planned out and administered.
"I'm usually very busy from driving a few hours down to the archdiocese to do work and travel back to our humble hermitage in the mountains to continue its development and building. While also taking the time to keep company those who are dying and the elderly. I am bound to remember the works of Jesus Christ during His three-year ministry. How He clothes the naked , feed the hungry, gave sight to the blind, healed the sick and gave water to the thirsty.
"So for this case I cannot just sit in solitude and pray all day.... but my work is also prayer. Having faith to do my work and having works to show forth my faith, I use this to live a life in the world but alone with God."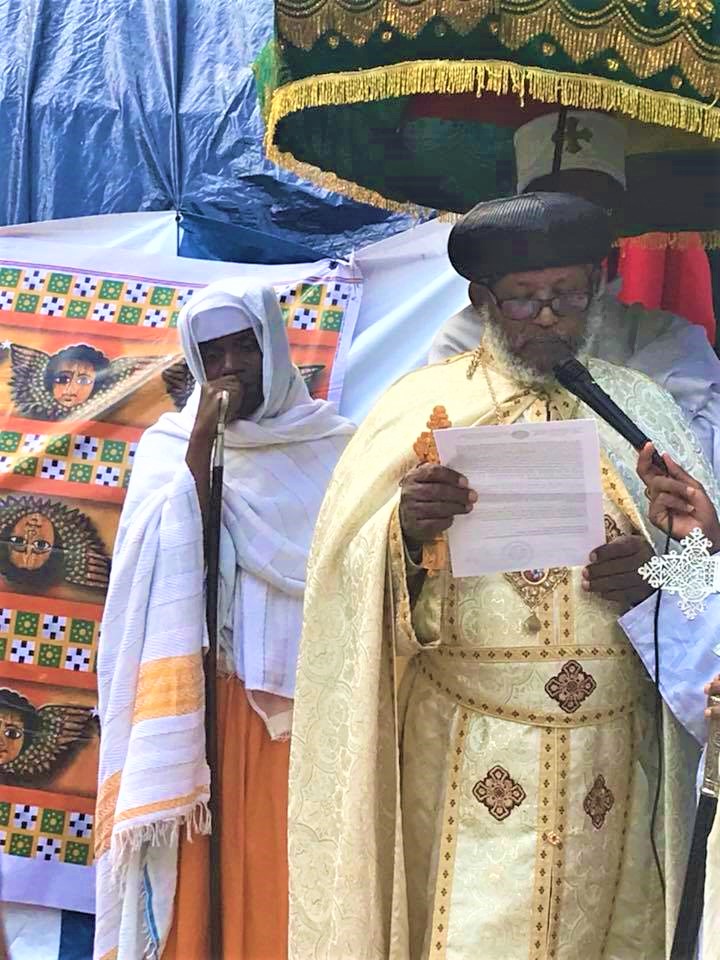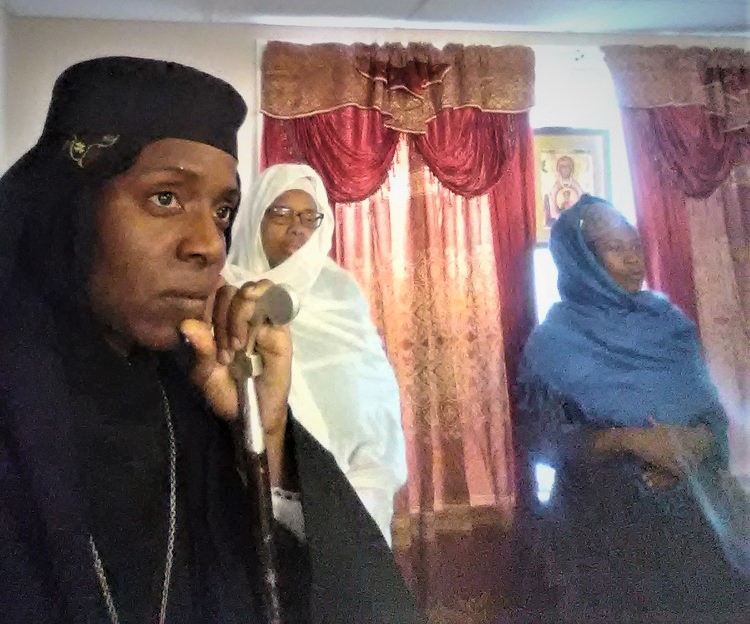 We asked our Woman of the Week Eme Menet Emahoy to tell you about her morning routine. You see her at a service and around the grounds at her monastery in North Blenheim, New York:
"You would think my morning routine would be scheduled and similar to what you read about of nun's living out their day to day lives..... but it is not. Each and every day brings a uniqueness on what it is or how much it is that I do. I am an active solitary who lives alone but live a very unique and busy life within the church. It is as though I never sleep at night and am always up! However I entered my day at 6 a.m. in silence before prayer, still being up from the previous day. It is during the silence that I hear the words of God to focus on the day's activities. I go through the reading of the daily prayers of the Psalms of David, the hymns of our Lady the Virgin Mary, and the prayers of penitence, while praying for those around and in the world. The rest of my day is filled with activity from working within our archdiocese, to visiting the homes of the sick, to planning church programs and communicating with people in various places about all that is happening in their lives in the world.
"And oddly enough through all of this, every single moment my mind is directed towards God. I am in prayer 24 hours a day: while driving down the street, in attendance in church programs, while talking to those face to face. God is always in the midst. He is always there. And truly I believe by the grace of God I can do all things through Jesus Christ who strengthens me.
"Words form a lowly nun. Amen."