Monday, September 20, 2021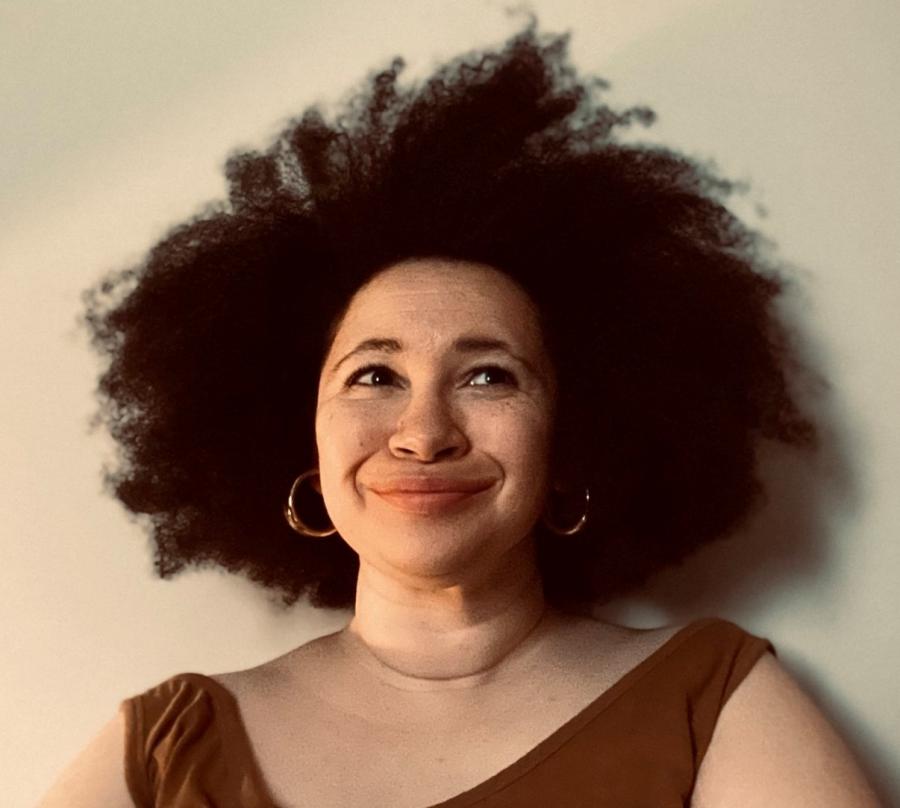 Dorothy J. Berry is our Woman of the Week, nominated for her work as an archivist, and as a mainstay in her parish choir. You see her here showing archival items to actor, director, and activist Danny Glover. We asked her to tell you how she came to do this work:
"I've had an interesting path that's led to my current place as a writer and archivist whose work focuses on African American history. I grew up in a small town in rural Missouri where my parents founded a mission church--my dad is a recently retired priest--and wanted to get as far away from rural life as possible as soon as I could! I can't say it was always easy to be a Black, mixed-race, Ashkenazi, Eastern Orthodox teen in the buckle of the bible belt. I've always been creatively inclined and ended up at the famous experimental music program at Mills College in Oakland, California. I had always felt somewhat different and was happy to finally be in a context where that was prized! At the same time, though, I was deeply fascinated by history and always reading during long shifts at my school library job. When it came time for graduation I ended up moving to Bloomington, Indiana, to pursue a Masters of Library Science and an MA in Historical Ethnomusicology, with the hope that I would one day get to have the kind of job I have now!
"Right now, I work at Houghton Library, which is Harvard University's largest repository for rare books and manuscripts. I am the Digital Collections Program Manager, which means I handle all digitization project management, digital scholarship collaborations--anything about digital access to our unique and distinctive materials. Last year, in the wake of national protests after the murder of George Floyd, academia was coming to grips with long histories of white supremacy. I wanted to do something more active and proposed that my library stop all of its digital projects to focus on a new one of my own design: Slavery, Abolition, Emancipation, and Freedom: Primary Sources from Houghton Library. I've been leading a team researching, discovering, and digitizing a wide range of materials and activities related to our holdings related to Black History in preparation for a new site that will launch late fall."
Axia!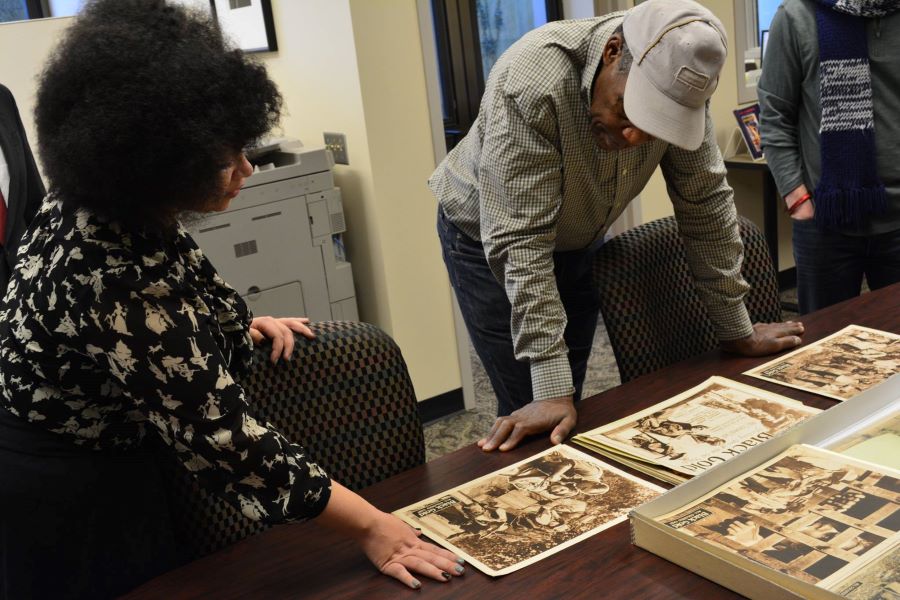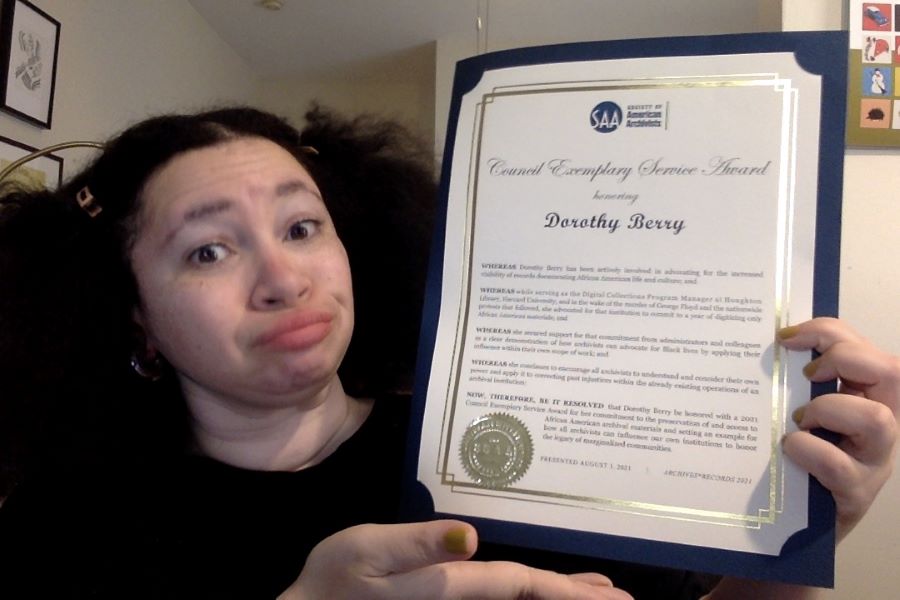 Our Woman of the Week, Dorothy J. Berry, recently won two prestigious awards from her professional association. You see her here holding one of the awards, and giving a talk at the American Philosophical Society. We asked her to tell you about the projects that led to her receiving them:
"I've worked in a few different archives with different specialities--audio recordings, film, rare books and manuscripts--but my work has always focused on increasing access and discoverability of African American history. Archives and special collections hold so much of our historical evidence, though they have also long been places where narratives can and have been shaped by the winners. I believe that better understandings of the past can help ground people in the present and also help to gain a sense of self, making it even more important that marginalized people have access to their histories, as we are often told that our histories are only of subjugation and not also of resilience.
"This past year I've been dedicated to creating a curated set of digitized sources from my current library that will be freely available to researchers of all types across the world, and to creating training materials and guidelines for describing racially inflammatory materials. I'm really humbled that this work has inspired projects and initiatives at other universities, and has led to me receiving two awards from the Society of American Archivists: the Mark A. Greene Emerging Leader award and a Council Exemplary Service Award, a special honor from the field's leadership."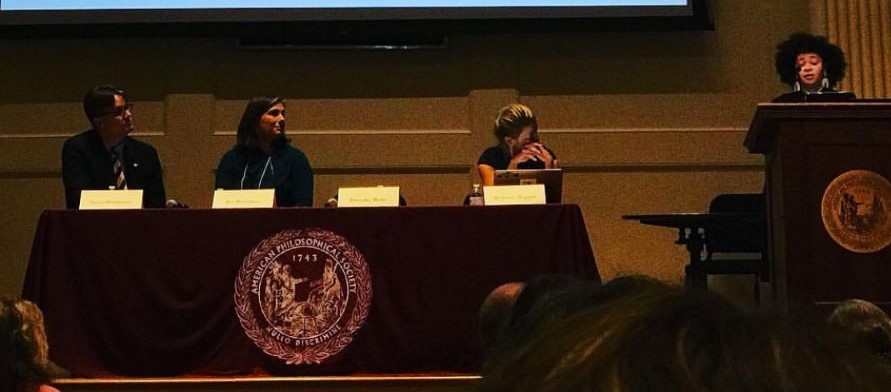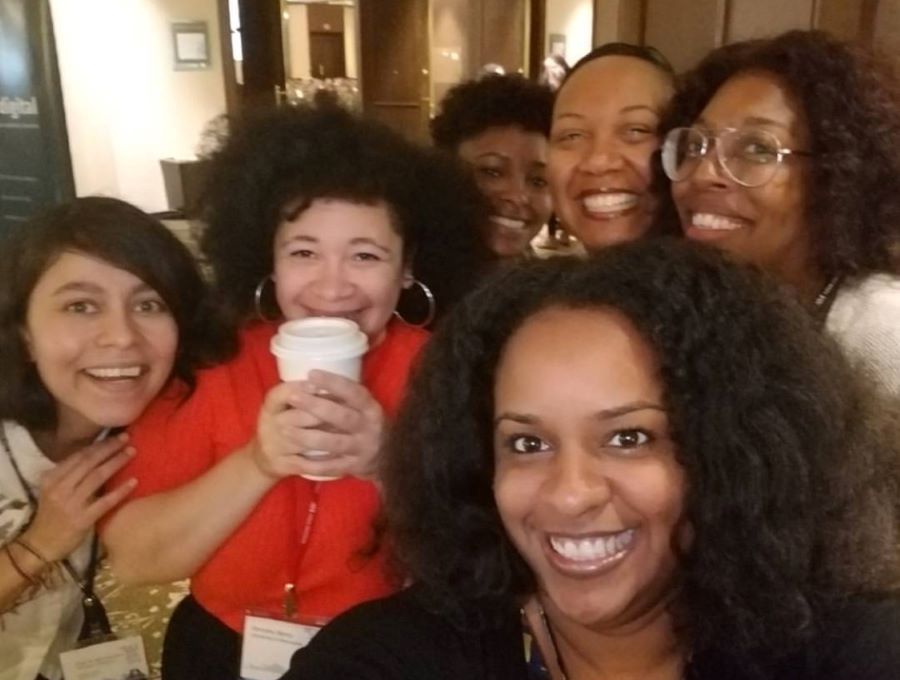 As always we asked our Woman of the Week, Dorothy J. Berry, about her morning routine. You see her here with archivist colleagues at a conference:
"Morning routines are something I always try and perfect, but to be honest I have sort of a 'best routine' and a 'pretty ok routine.' I can be a bit mercurial and so it's good for me to have a couple of different routines so I don't feel like I'm failing if I'm in a funk for a while.
"One thing that doesn't change is that I always start the morning with prayers of gratitude. On a Best Routine day that might mean a fuller more formal prayer rule with Psalm 51, Creed, Trisagion, Lord's Prayer, some Jesus Prayers, my personal prayers. On a Pretty Ok Routine Day, which lately has been most days, it is just my personal prayers of thanks for my life, friends, family--starting the day with gratitude and an awareness of where those gifts come from.
"I like to get up around 7 am and if I'm in a Best Routine mode, after prayers I'll try to do a bit of exercise and then make my favorite breakfast, an olive oil fried egg on whole wheat English muffin with spicy honey. This summer I've been more likely to walk over to my local corner store and grab a cold brew latte and a fresh bagel.
"I work a hybrid schedule so depending on the day, I either head off on my 30-minute walking commute to work, listening to a funny podcast to pep me up, or I might watch a classic funny show like Newsradio or Seinfeld before work time, if I'm working from home. I like to get some laughs in before I'm in the thick of things!"
Thank you, Dorothy!