Monday, October 12, 2020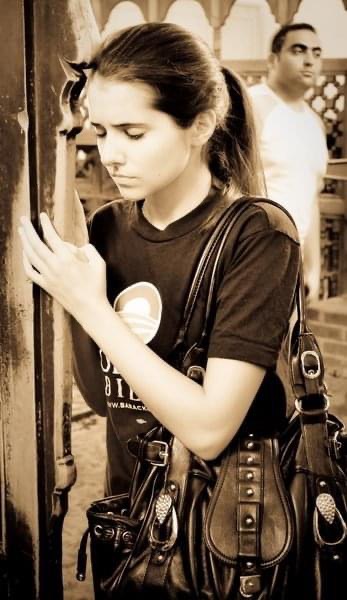 Our Woman of the Week is Candace Lukasik, who was nominated for her work as an anthropologist focused on Coptic diaspora communities. You see her in a photo taken during a trip with the youth group of Archangel Michael Coptic Church in Masakin Sheraton in September 2009, in which they visited around 40 monasteries in 4 days. The second is from a meeting with Pope Tawadros after the completion of a Serve-to-Learn program through Coptic Orphans in February 2017. We asked her to tell you how she joined the Coptic Church:
"In 2007, I took my first trip to Egypt for an Arabic language program after graduating high school, not necessarily thinking it would change the course of my life. During that trip, I remember attending an Orthodox liturgy for the first time. I was captivated by the Coptic hymns and the beautiful iconography of Archangel Michael Church in Masakin Sheraton. I felt at home. I grew up Roman Catholic, was confirmed in the Church, and was an altar server until I was 15. I seriously considered becoming a nun at one point. But, as I shifted from Catholic school to public high school and in the wake of my parents' divorce, I drifted away from the faith. It was at that liturgy in Masakin Sheraton in 2007 that I was spiritually rejuvenated.
"When I returned to the US, I started to attend St. Mary and St. Moses Coptic Orthodox Church in my hometown of Buffalo, NY. Each summer of college, I returned to Egypt, visiting more monasteries and churches, and collecting all of the saint photos, icons, and material culture I could get my hands on. Many Egyptian friends—both Coptic and Muslim—would tease me about my collection and sincere love of it. The rootedness of the Church in Egypt drew me to the faith, culture, and history of the Copts; and it has been a blessing to become part of such a strong, connected, and caring community.
"Egypt brought me to the Church and it was there that I was baptized—in Shubra, a vibrant suburb of Cairo with a large Coptic presence. My baptism was not conventional—there was no celebration afterward. It was done in a baby baptismal font and it was quite a cold winter's day. Yet that experience—my rebirth in the Coptic Church—was perfect. Faith is not always easy, and it requires patience, perseverance, and persistence—even when it is hard to carry on."
Axia!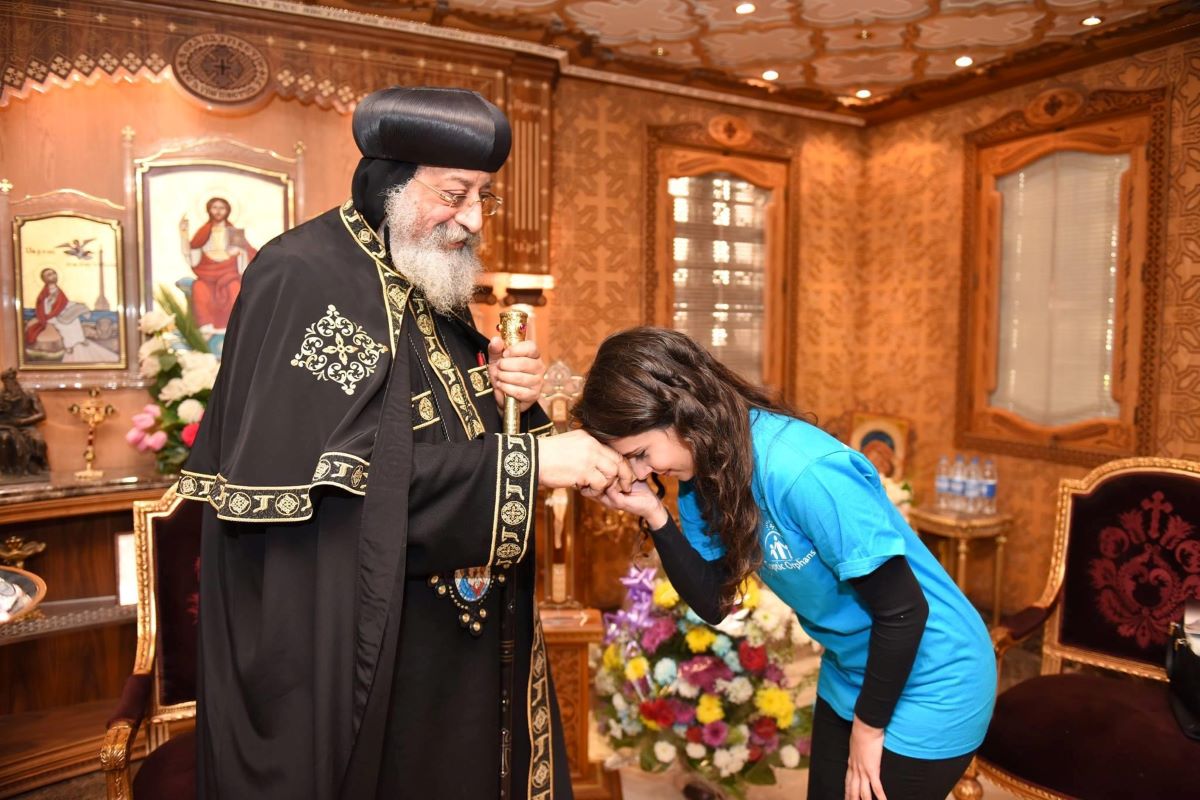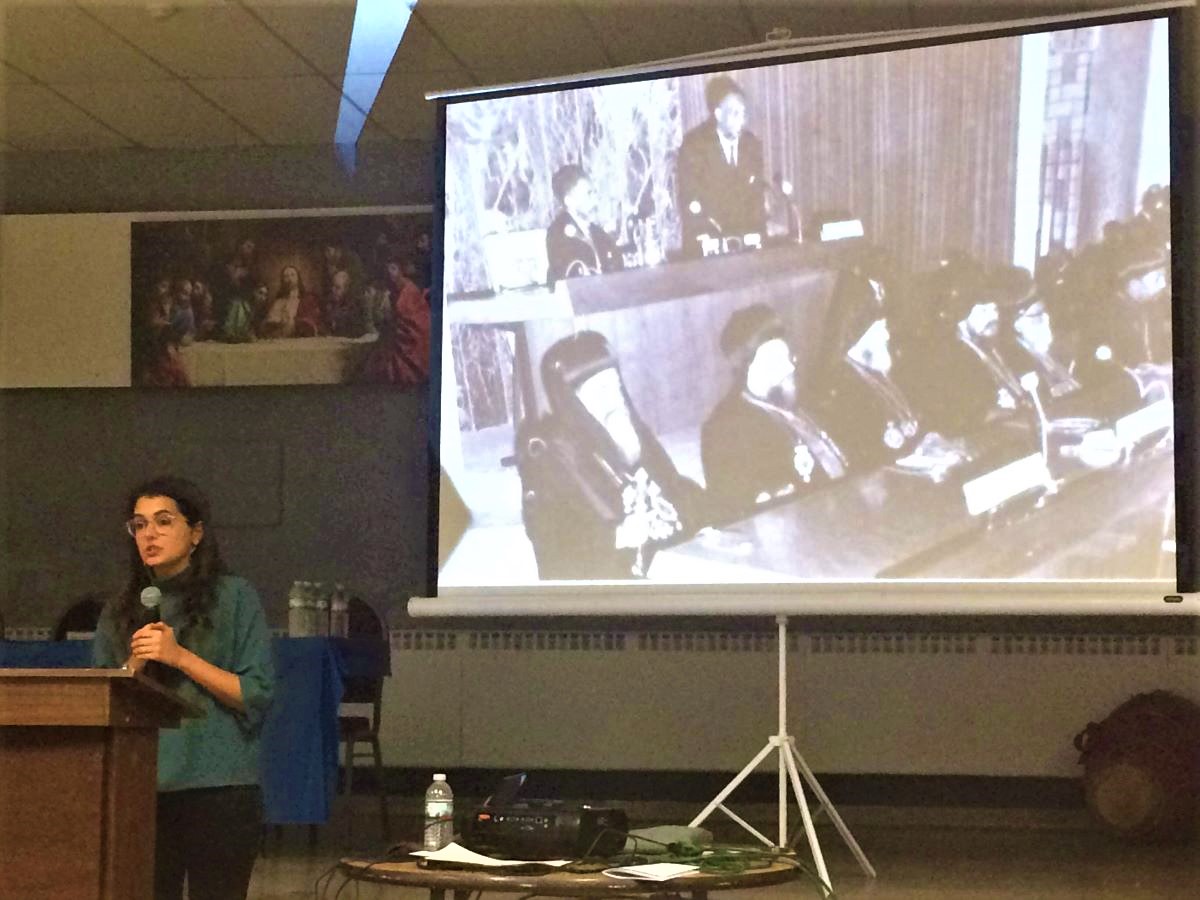 Candace Lukasik, our Woman of the Week, was nominated for her work studying Coptic diaspora communities. You see her here giving a presentation at the Standing Conference of Oriental Orthodox Churches (SCOOCH) youth meeting in December 2019, and also in the village of Kom Eshkelo, Sohag (Upper Egypt) in June 2015 (she was invited to visit the village after meeting their parish priest at a conference on the curriculum of the Clerical Colleges of Egypt earlier that summer). We asked her to tell you more about her work:
"Over the past decade or so, Egypt has been central to my spirituality and the intellectual commitments I have pursued in my work. I am a trained sociocultural anthropologist of religion, and have mainly been interested in the ways religious tradition travels and how people of faith migrate, shape, and are shaped by their social and political environments. I conducted research between Egypt and the United States on Coptic migration and the circulation of religious practices, ideas, and media. As one Coptic journalist put it after the 2011 Egyptian revolution: "The theology of the land supersedes the theology of creed." Being a convert to the Coptic Orthodox Church, I have wondered how American society has shaped the Coptic Orthodox Church in different ways than the Egyptian context. Because I came to the Church through Egypt as a young adult, many of the cultural contexts I encounter in different American Coptic parishes do not resonate with my personal faith journey. Growing up white, Polish Catholic in America is quite a different experience than growing up Coptic Orthodox in America.
"Because of this difference, I've been interested in recent actions that think about a collective response to injustice in American society by lay members of Oriental Orthodox churches. After the murder of George Floyd earlier this year, Coptic women began a conversation to address racism within our churches and the possibility of a shared Oriental Orthodox Christian response to the problem of racism. Out of those conversations, the Oriental Orthodox Solidarity Project (OOSP) was born. With members from all of the Oriental Orthodox churches, we hope to be a space for solidarity—to think about what Oriental Orthodoxy means beyond theological and institutional connection. How do our church histories connect with one another? What experiences have our churches shared and what can we learn from one another? How can our religious kinship speak to racial injustice in the lands of immigration?"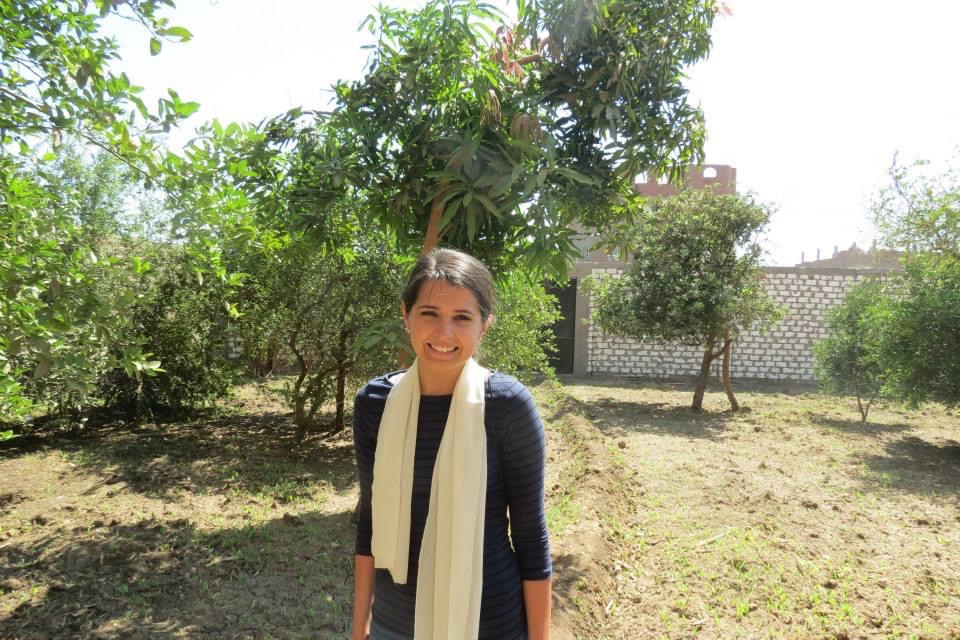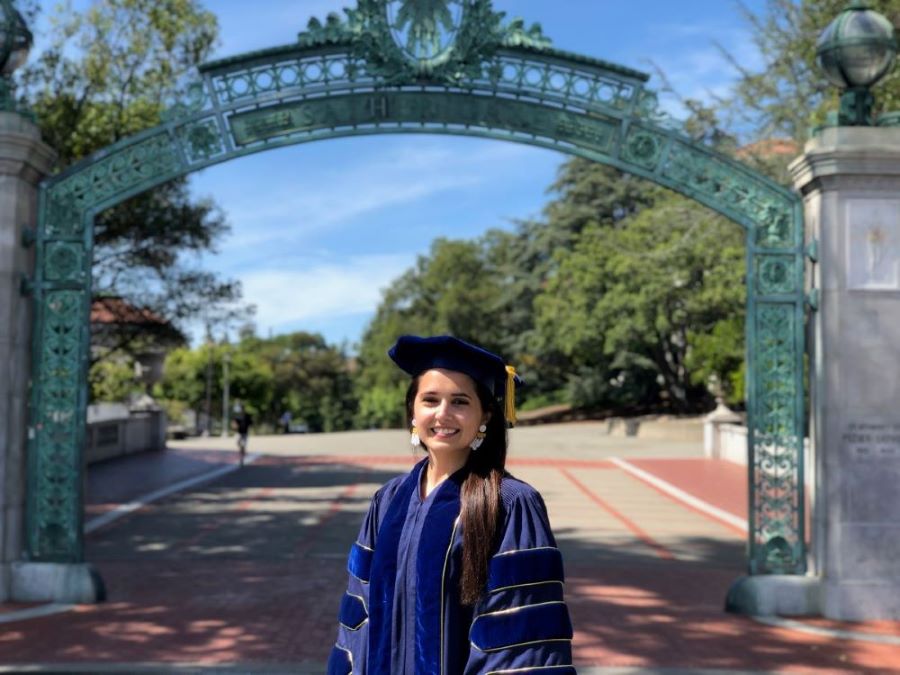 Candace Lukasik is our Woman of the Week. We asked her to tell you about her morning routine:
"My morning routine has been very different than previous seasons. I recently moved to St. Louis, Missouri, for a postdoctoral fellowship at Washington University. In May, I submitted my dissertation and moved out of my apartment in California, a place I have called home since 2013. I did not have a commencement because of the pandemic, so friends kindly celebrated with me by at the very least taking graduation photos on the UC Berkeley campus in my regalia. In the whirlwind of the pandemic, I cherish those photos as I slowly start to settle into my new home. It has been a difficult 7 years, with many ups and downs, and starting a new chapter in a new place has required me to put more trust in God.
"One of the main joys I have had thus far is finally being able to build my own proper prayer corner (in California, I didn't have the space to do so). Because I work from home due to the pandemic, my prayer corner is a space that centers my mornings (and other parts of the day) in contemplation and remembrance, even though I find my life at the moment to be quite chaotic and uncertain. May we all find joy in these turbulent and uncertain times; continuing to anchor ourselves in the firmness of faith."
Thank you, Candace!