Monday, May 9, 2022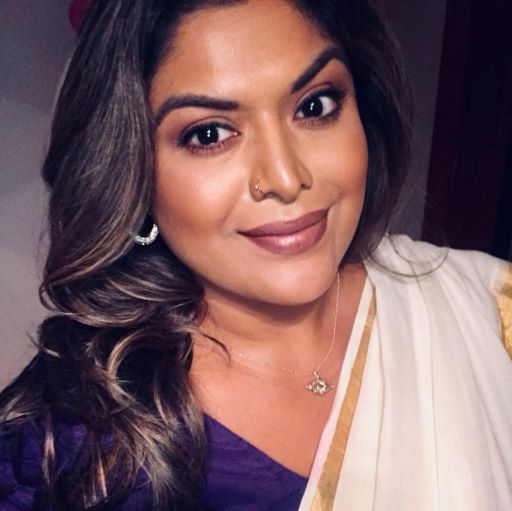 Bindu Mathai is our Woman of the Week, nominated for the way she inhabits a vital and unsung role in her parish. She's also a make-up artist and one of the parish's founding members. You see her here with members of her church community. We asked her to tell you how she became like a "big sister" in her church:
"I love being a helper in any way that I can be of service. From a young age, I have always been rather vocal and try to use that to encourage anyone I can. I show my love by listening intently and just being there for others. Being one of the oldest of the kids in my family and my church, many of the younger kids would call me Chechi or "big sister". I embraced that role at a young age and truly appreciate it now. Chechi is generally used as a sign of respect by most, and I feel privileged to be called one.
"I believe every role in the church has a purpose. I may not have the qualifications to be a Priest, or Deaconess, yet you will always feel my attempt at helping behind the scenes, to help things go as smoothly as possible. Just like a protective older sister will always make sure you are okay. I feel extremely lucky and blessed to be surrounded by church family that all share gifts in their own unique way and always encourage each other to do the same."
Axia!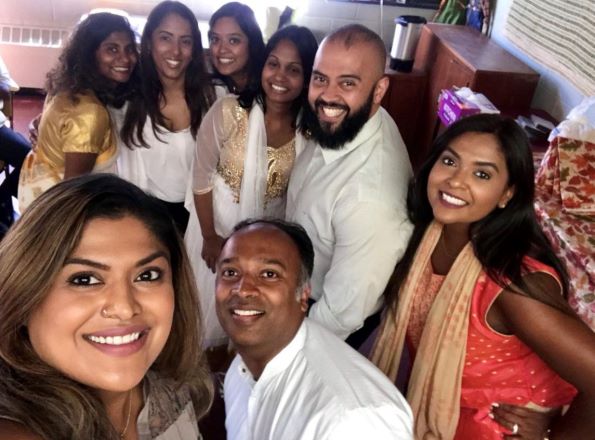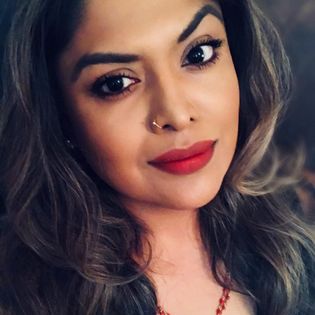 Our Woman of the Week is Bindu Mathai, make-up artist and "big sister" in her parish. You see her here with members of her parish community. We asked her to tell you how her parish encourages everyone to contribute, regardless of gender, age, or any other label:
"All of our experiences shape who we are and become. I grew up in a strongly religious family. I loved going to church and church members were an extension of my family. I was actively involved in church youth activities, conferences, and I taught Sunday School. I was proud to be one of the few Sunday School Headmistresses in our diocese, especially in my twenties.
"Growing up, there were limited roles for women to fully participate in leading the church. Women were encouraged to be in supportive roles. It was due to a combination of many factors. Possibly one of the biggest factors for this came from cultural expectations. This was especially true being Indian immigrants new to America, in the 70's and 80's and newly formed churches with services in our mother tongue of Malayalam. Gender roles were still fairly restrictive and women were not encouraged to challenge those limiting expectations.
"As my generation grew older, we tried to navigate our Indian American experience in a healthy way. The key was to be respectful of our Indian heritage, culture, and the nuances of mixing that with American culture. There were many aspects we loved about both identities and finding ways to merge them, gave us hope.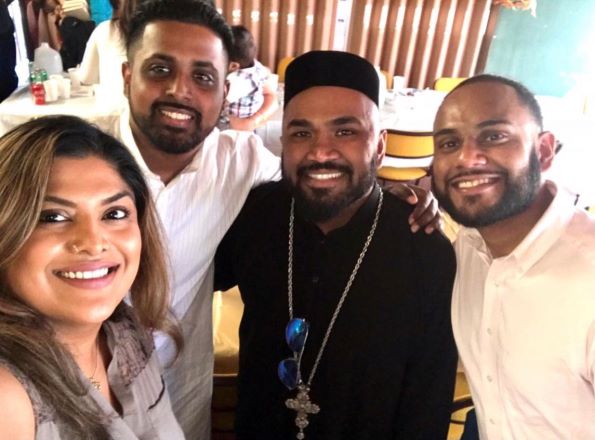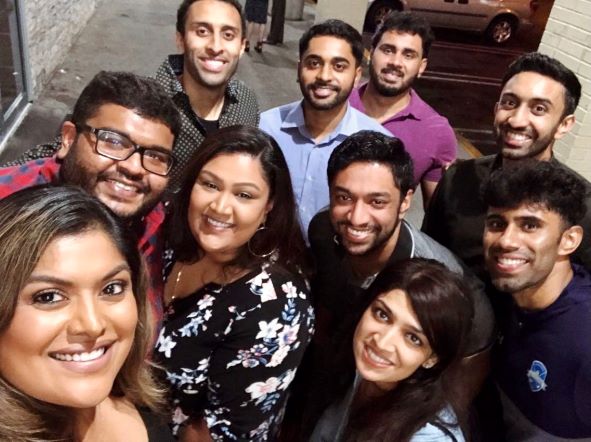 "A few years ago I had the opportunity to be part of a new Orthodox Mission Church in the Hudson Valley. I loved that the service would be in English, so that language would not be a hindrance in understanding the prayers and songs. Families were encouraged to sit together. That may not sound groundbreaking to many, but growing up in an Indian Church, you walked into church and your Father and brother went toward the left and your Mom and sister went toward the right. There is a beauty in being able to pray while sitting together as a family, not just at home, but also at church.
"St. Thekla Orthodox Church in Rockland County is the church I am a proud member of. We may only be a few years old and a small parish, yet the love I have for my church family is massive. There is a community minded spirit of giving in our church. Every single person from the women, men, and the smallest of children, play a role in making sure our service runs smoothly, that everyone has access to prayer books, that food is ready after church, that Sunday School is setup and running perfectly, and in many more ways. St. Thekla has always been welcoming to everyone and many guests have shared that they feel a level of encouragement, love, and an open spirit, when they have joined us for prayer. That is a huge blessing."
As always, we asked Bindu Mathai, our Woman of the Week, about her morning routine:
"Knowing that I am not an early riser has taught me to tailor a routine that makes me feel alive. Growing up I would wake up hearing my Dad and Mom praying and/or my Grandmother singing and praying. There is a peace about starting my day with a small prayer. The first thing I do when I open my eyes is to say a prayer of thanks. I do the typical getting ready as quickly as possible and then I am out the door. I am in my car quite a bit, driving to my clients. I love listening to music and podcasts to get me in a great mood so that I can bring that energy to whomever I cross paths with for that day. I am thankful that my mornings usually start off peacefully!
"Thank you very much for this opportunity to share a bit of who I am. I am truly humbled and grateful."
Thank YOU, Bindu!