Friday, October 30, 2020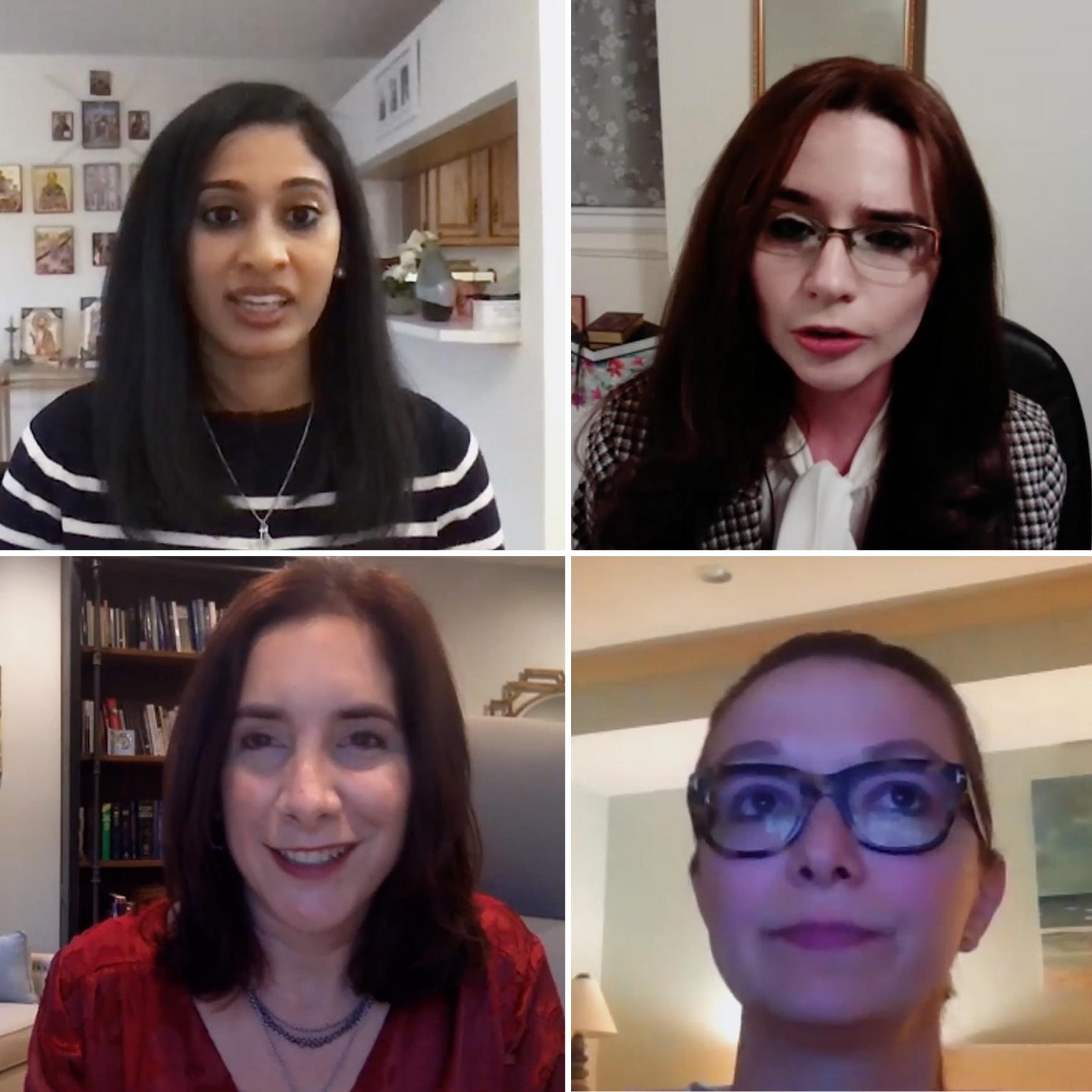 I had the honor and pleasure of moderating a panel of Orthodox women in the workforce earlier this month, the first of several planned virtual events sponsored by Axia Women. The panelists were (top) Lijin Hannah Thomas and Christine Kelly and (bottom) Katherine Demacopoulos, and myself.
A few of the women attendees remarked afterward about the uniqueness of the gathering, and in particular, the panel itself. Axia delivered a slate of women with varied experiences and perspectives about faith in the workplace. Each woman worked in different sectors (non profit, for profit, academic), and each represented different jurisdictions (Malankara, GOA, OCA). Their prayerful perspectives on how their faith informs their work were different yet similar, and the questions from the attendees and responses from the panelists demonstrate just how much there is to unpack about the topic of faith in the workplace.
"To everything there is a season and a time and a purpose under heaven."
The pandemic is here, and is here to stay for at least a little while. We have been thrust -- against our wishes and wills -- into isolation, separateness, stress, and insecurity.
But there is a silver lining in this pandemic, especially for the Orthodox. It allows for our prayerful reflection and repentance. It gives us the privilege of imitating Christ by bearing our crosses and perhaps being more aware of the cross or crosses we are called to bear.
The pandemic also has allowed for Axia, a nascent organization with big ideas, to demonstrate its relevance and mission at a time when more of us are yearning to connect and actually have the time and space to make that connection happen. We're not overbooked by social, church, or work-related conflicts, so we actually have the time to attend a virtual offering that maybe have previously been off our radar. Neither the panelists nor the attendees needed to spend the time, effort, or money to travel for an in-person event. The topic, the content, the attendees and their questions, the panelists and their responses were all able to take center stage. Axia brought us together virtually in a time when virtual is normal, opening the door for discussion and reflection and the start of what's sure to be a promising series of panels and an ongoing conversation about the way women witness to the faith.
Tatiana L. Hoff is a mother of two young children who has dialed back her career as a specialist in Corporate Communications and HR. She was also one of the founding board members of Axia Women.