Friday, June 24, 2022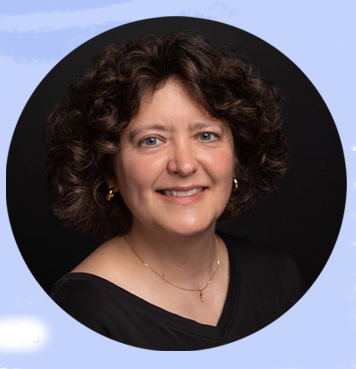 As part of our webinar series, Dr. Teva Regule walked us through the importance of integrating girls and boys into the liturgy. For those of you who are not familiar with Dr. Regule's work: she is a well-known Othodox scholar, not just in her academic area of liturgics but as an active leader and founder of many youth and women organizations. She gave her webinar on one area she is most excited about, how some parishes are emulating some of the practices that are already in use in the Patriarchate of Antioch, actively including young people in the liturgy as a means of deepening their knowledge and understanding of our faith. She not only told us what they are already doing, but gave us an outline of how to do it, in case we also want to go that route in our own parishes.
What else did I learn? Liturgy, the primary way we all experience, understand, express and transmit the faith, is a powerful ritual but often inaccessible or unrelatable, particularly to our youngest parishioners. Reading and listening during the liturgy serve as important ways to connect to the faith, but these modes of learning can often fall short in creating a lived experience of Christ. An active experiential approach to the liturgy can change that. Dr Regule showed us how the Church of Antioch's practice of having both girls and boys can serve, read, be vested, guard the doors, and hold the bread for distribution.
As a result, a number of parishes around the country have put Liturgical Service Programs in place. Boys and girls in these parishes are reading the hours or the Epistle, holding icons and candles during the Gospel reading and the Great entrance. They are making bread, making the offerings, and holding the bread baskets. There is a huge benefit to adults as well. They are key to this kind of program, as they must learn enough about the Liturgy that they can prepare the children for their roles, explain why they are doing what they are doing, be prepared to give them their cues, and set a tone of reverence. When the program is done in a prayerful and glorified way, the entire parish gets to experience the potential of the liturgy as a participatory encounter. The children (and their parents!) become knowledgeable of Orthodoxy, excited to serve, and girls (and everyone around them) see themselves as valued in their gifts and spirit, to that of their brothers.
If you are interested in learning how to make this happen at your parish, tune in! Axia Women is delighted to make this webinar available for a nominal donation to those who could not attend. In addition, Dr. Regule has agreed to make herself available as a professional consultant, to parishes who want to learn how to make this happen but don't feel as though they have the resources necessary.
Jennifer Nahas is one of Axia's founding board members.