Thursday, May 11, 2023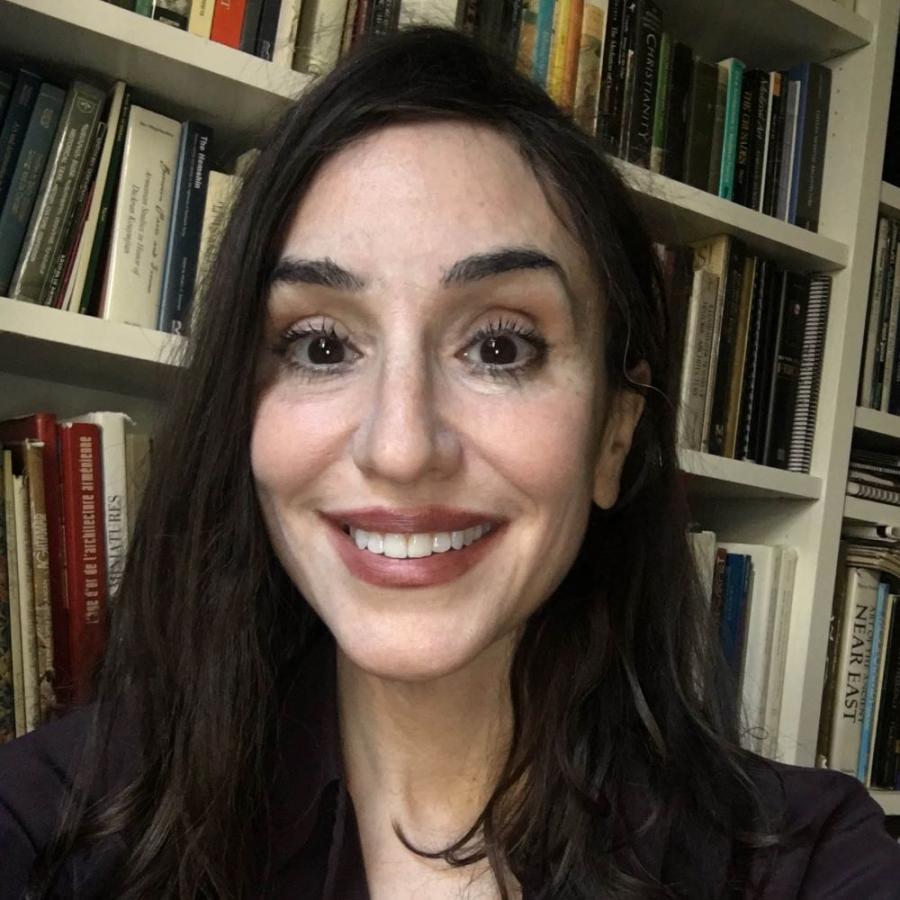 We want to tell you about an exciting change to our Advisory Board. Please help us welcome Dr. Christina Maranci! She is a former Woman of the Week, who impressed us with her groundbreaking work in the study of the history of Armenian art and architecture, and inspired us even more with her compassion and the way she views failure as key to her success. Here she is in her own words:
"I was born in 1968 in Boston, Massachusetts. My father, Arutun Maranci, is an Armenian from Istanbul. His family was originally from the village of Ulash in Sepastia. My mother, Anahid Sergenian, was born in Boston; her mother's family, the Aghababians, are from Papert, and her father's family, the Sergenians, are from Shabin-Karahisar. My mother's parents were both refugees from the Armenian Genocide.
"I grew up in Westport, Connecticut, attended Vassar College for my BA and Princeton for my MA and PhD in the Department of Art and Archaeology. My thesis addressed the historiography of medieval Armenian architecture and was revised and published in 2001 as my first book, Medieval Armenian Architecture: Constructions of Race and Nation. Since then, I have focused largely on early medieval Armenia (7th-10th centuries). My articles on Armenian art and architecture have appeared in Gesta, the Journal for the Society of Architectural Historians, Art Bulletin, Revue des études arméniennes, the Oxford Companion to Architecture, and the Oxford Dictionary of the Middle Ages. I write and speak on medieval Armenian art and architecture in all its aspects and enjoy sharing this material with my students– and really anyone who will listen.
"I held visiting positions at the University of Chicago and the University of Michigan before I was hired as an assistant professor at the University of Wisconsin-Milwaukee. In the fall of 2008, I left UW-M, where I received tenure, for Tufts University, where I became the Arthur H. Dadian and Ara Oztemel Chair of Armenian Art and Architectural History after the retirement of my predecessor, mentor, and friend, Dr. Lucy Der Manuelian. That same year, I also met my husband and better half, Robert Dulgarian, on a NAASR bus trip to the Metropolitan Museum of Art. I love our cats, Rupert, Buster ("Busty"), and Tarquinia, and I love horses and ride regularly.
"In 2022, I was appointed the Mashtots Professor of Armenian Studies at Harvard. I am at work on a book on the tenth- and eleventh-century material culture of the Bagratid kingdom."
Axia!