Sunday, October 15, 2023
Event Information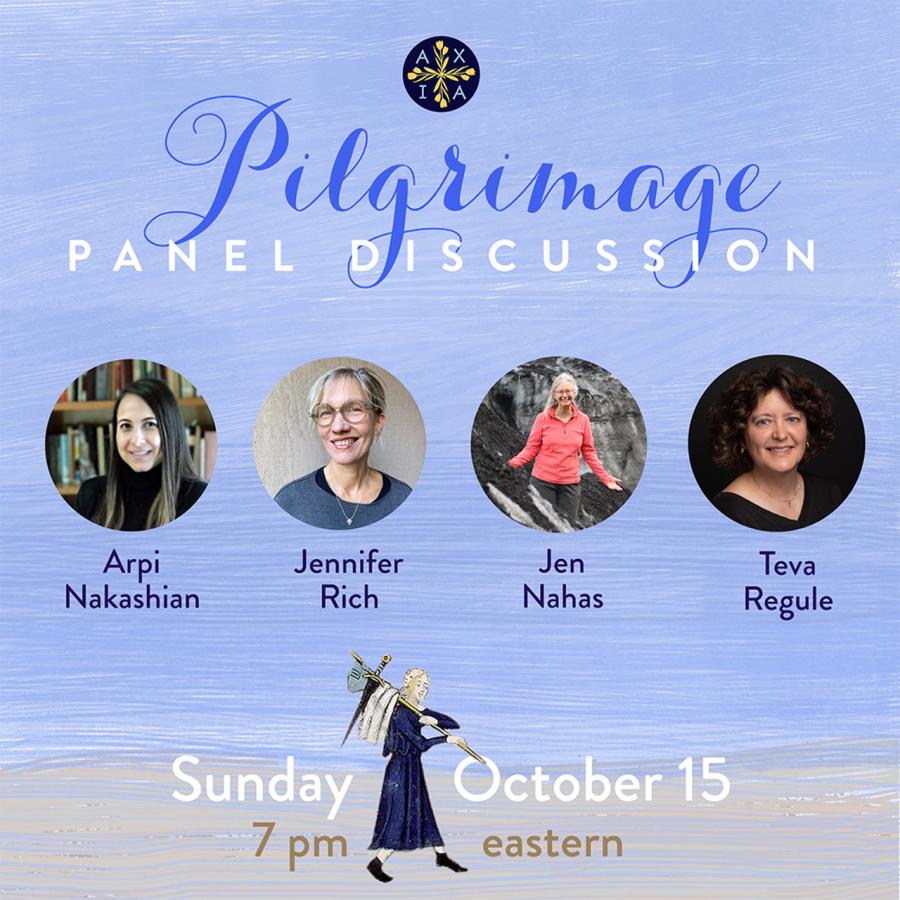 Interested in unplugging and creating a space to experience the presence of God more deeply? Then consider setting your sights on a pilgrimage. Out of all the possibilities, there is one out there for you!
On October 15th, Axia will be hosting a pilgrimage panel to explore the many ways we can be a pilgrim. Our panel will cover the emotional, physical and spiritual benefits that come from traveling to and/or creating a sacred place to worship and experience the presence of God. Through the stories and lived experience of four different women, we will work through a broad definition of what it means to be on pilgrimage - whether alone or with others; virtually or physically; staying put in a sacred place or a walk that is just as important as the destination.
We will be making a special announcement during the panel discussion—you don't want to miss this!
https://app.aplos.com/aws/events/pilgrimage_101
About Our Panelists
Arpi Nakashian: After growing up in the Old City of Jerusalem, where she encountered pilgrims from across the world, Arpi went on to lead both in-person and virtual pilgrimages, eventually inspired by the pilgrims' faith to establish her own pilgrimage ministry, Holy Land Lights.
Jennifer Rich: The author of 'Prayer Spa: Ancient Treatments for the Modern Soul' and member of the Orthodox Speakers Bureau, when not tending her flock of sheep and stationery business Oblation Press in Portland, Oregon, Jennifer leads pilgrimages such as her recent tour with Frederica Mathewes-Green to Greece, focused on stillness in prayer.
Jen Nahas: An REI guide certified in both spiritual accompaniment and outdoor meditative walks, Jen's adventurers all prepared her for the Camino de Santiago, one of the many pilgrimages she has sauntered.
Teva Regule: Among her contributions as President of the Orthodox Theological Society of America, Teva was one of the motivators behind the creation of the annual New Skete pilgrimage in New York and hopes to be an example for anyone else who would like to create a pilgrimage place for their own community.