Sunday, March 12, 2023
Event Information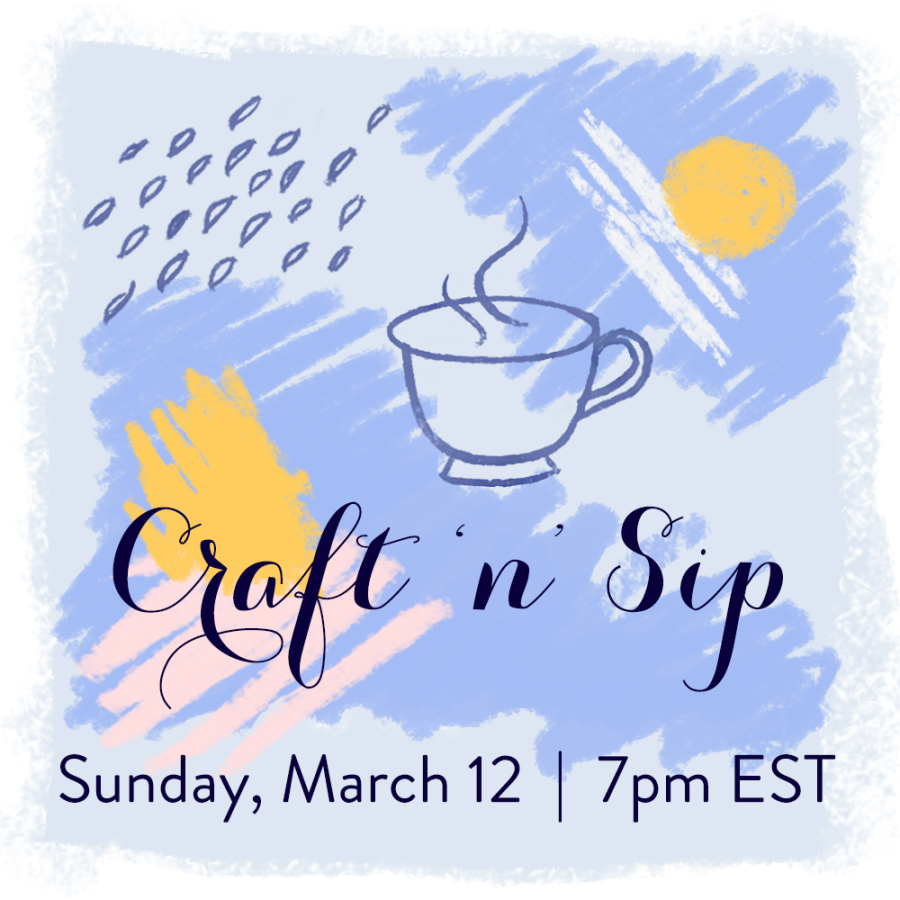 Join us! Craft 'n' Sips are a great way to relax at home, enjoy friendship with other Orthodox women, and do a little crafting at the same time. Set aside a little time to relax on your Sunday afternoon or evening, make yourself a mug of a comforting beverage, pull out a craft project (or coloring book, your favorite art supplies, weekly planner, or fingernail polish) and join us!
Sunday March 12th
7pm Eastern | 6pm Central
5pm Mountain | 4pm Pacific
Developing a self-care practice is vital for maintaining our spiritual, physical, and emotional well-being. Let Axia's Craft 'n' Sip help build your self-care routine.
Register here! Orthodox women only.