Friday, January 10, 2020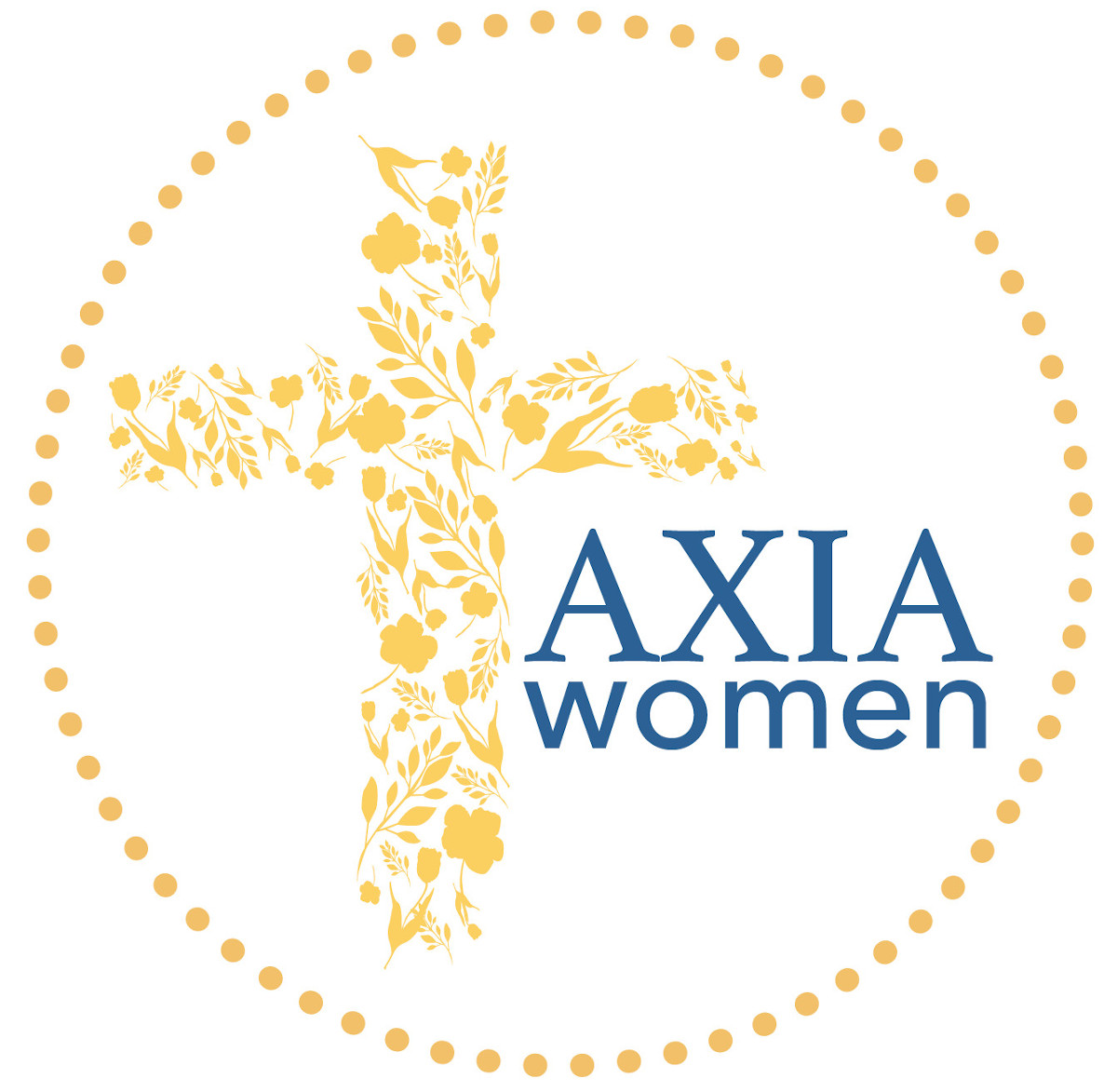 We are really excited to report that Axia Women has a new logo! If you have a few moments, we'd like to walk you through how the elements were chosen.

Our experience of working, living, and worshiping alongside other women is that--when you bring women together online and in person, and when you support them, listen to them, and advocate for them--great things happen.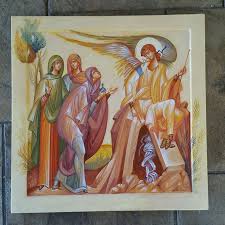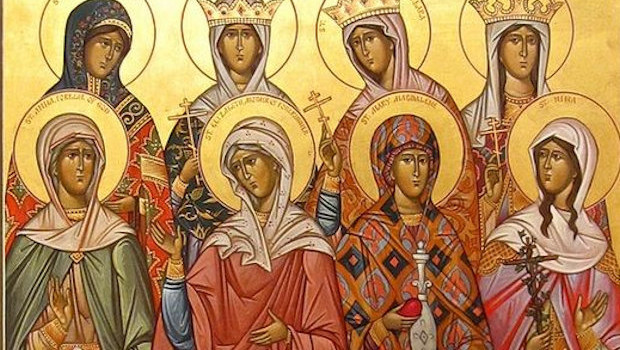 Since our work is rooted in tradition, we started by looking at icons of women saints for inspiration.
And we found some lovely surprises among our iconography. There were ones we expected, like the Holy Myrrhbearers, but also these icons of women mystics and unmercenary healers.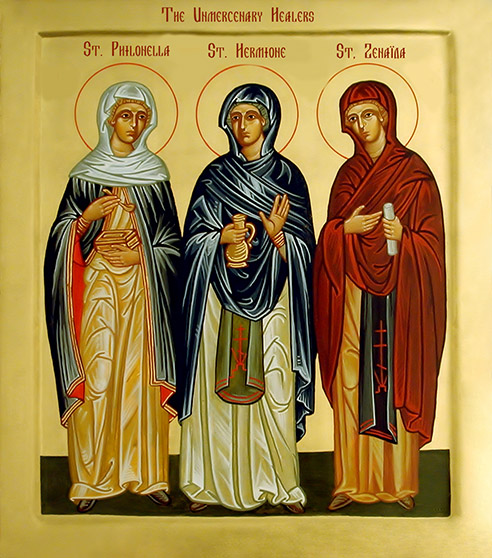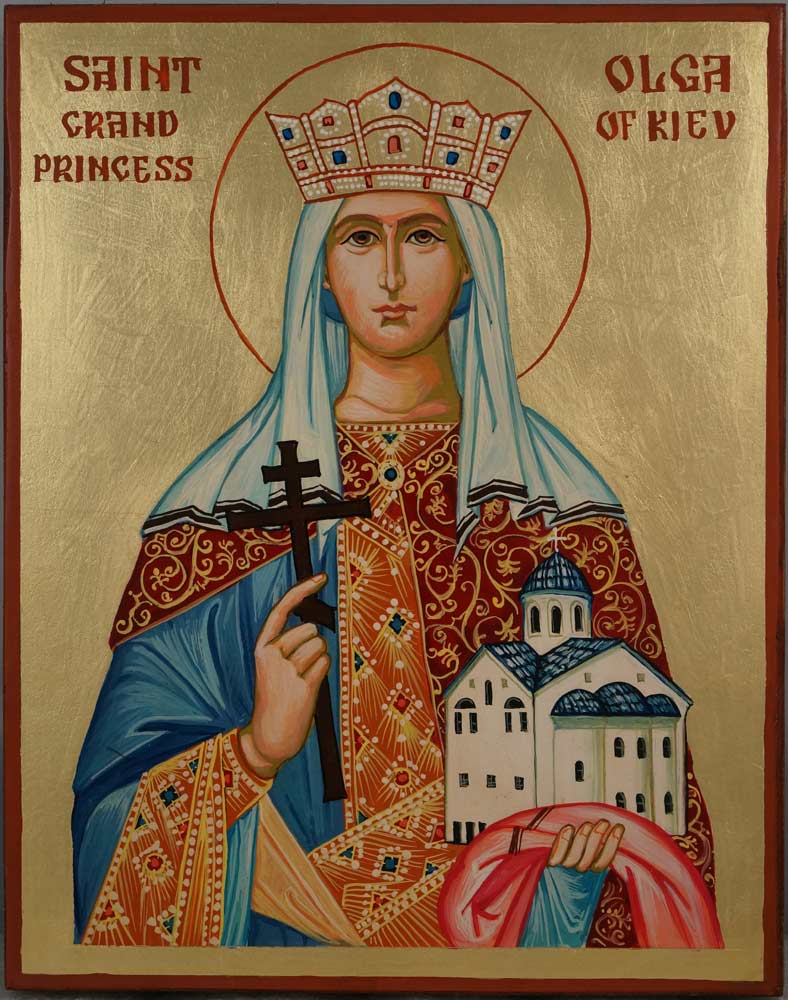 Axia Women is grounded in our experience as Orthodox women. In designing the logo, we looked closely at icons of some of our great women saints.
We found decorative elements that seem to represent womanly strength and beauty and decided to incorporate some of those. We hope that with God's help and our good work our network will grow strong and spread, and for the good of our beloved Church and all its members.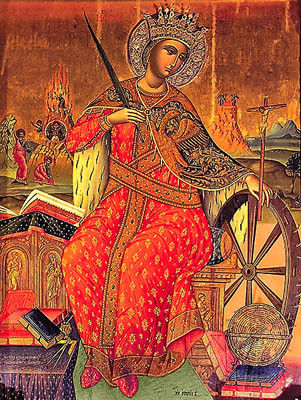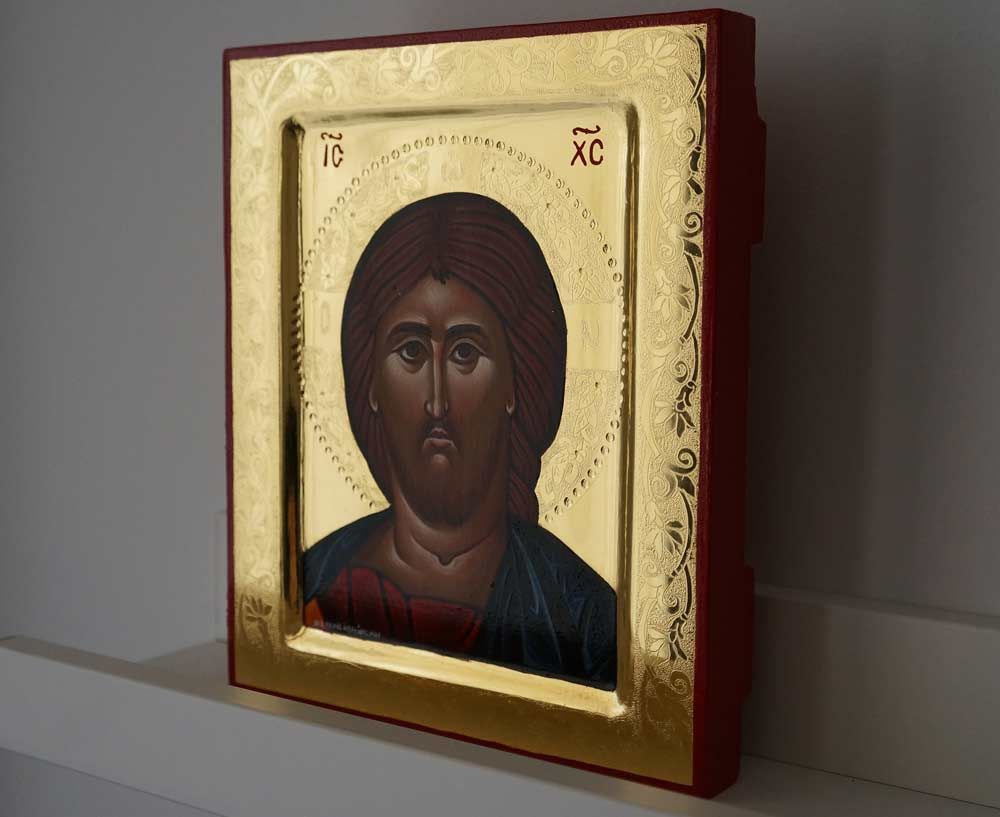 We also knew we wanted to incorporate gold into the design. Gold reminds us of the presence of God's light in our midst—especially when two or more are gathered in His name.
Gold's beauty and value also remind us that we can set a high standard for everything we do and feed that back into our jurisdictions.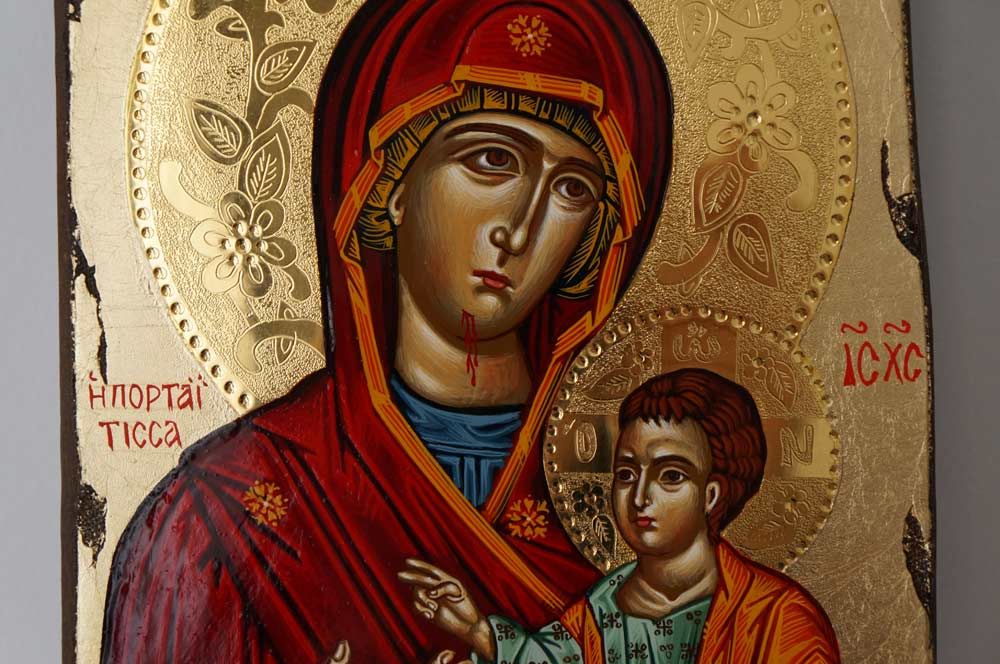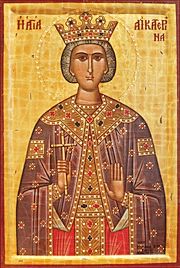 You'll notice that the logo includes an element based on a "dotted" halo we found in an icon of St. Catherine. It speaks to us because, as a group of points formed into a circle, it expresses the unity that can we can create as individuals. We are a network whose members come from a wide variety of backgrounds and areas of expertise. We operate intentionally with respect for each other's diverse views, and appropriate respect for church authority, and hope this acts as a symbol of that.
In designing our logo, we knew we wanted to be reminded of the protection of the all-holy mother of God. So we incorporated a shade of blue into the design that you might see in her robes in almost any icon where she appears.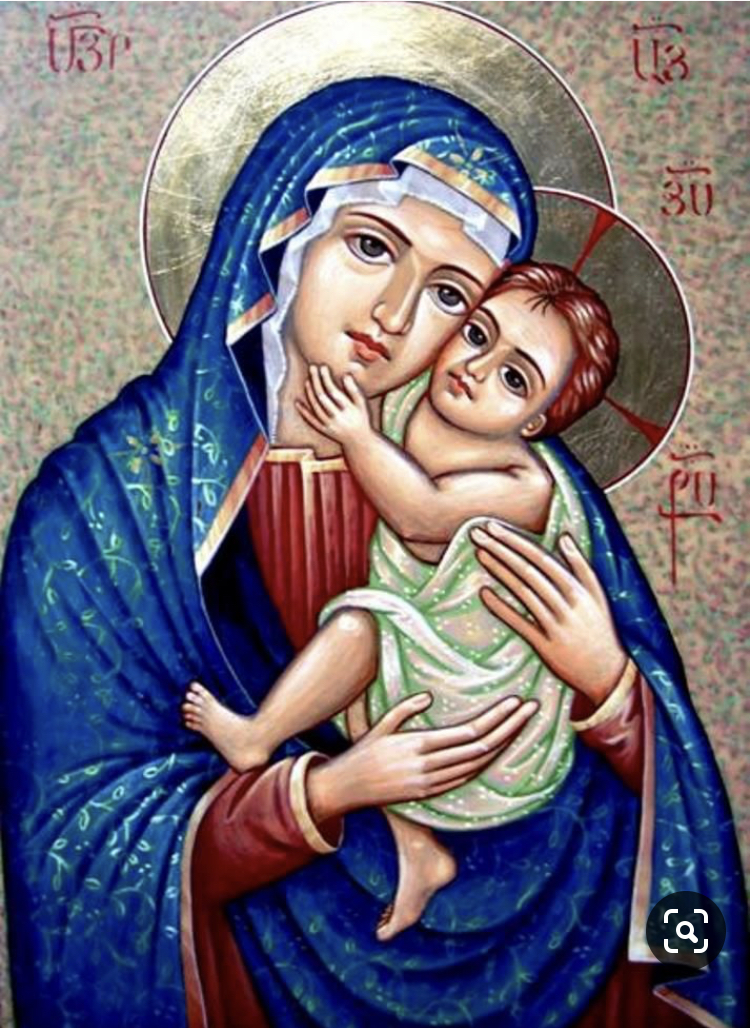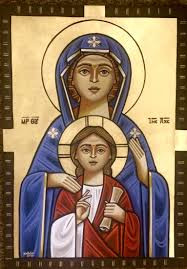 We hope that color keeps her ever in our hearts—and also helps to remind us that it's important (and canonical) for us all to recognize the full humanity and dignity of women.
The early church had many women involved in many ways to get their communities up and running. Some of them were here friends and neighbors. When people unnecessarily confine women or limit our roles, it goes against scripture, canon law, and tradition.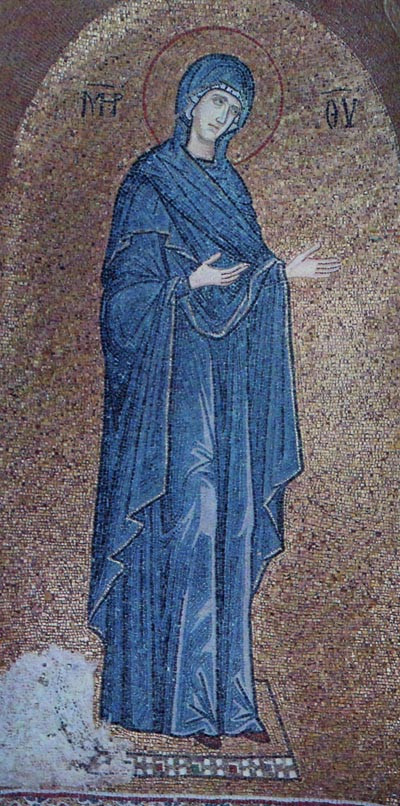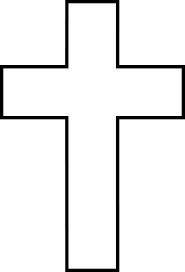 Finally: Axia Women is a network in the service of Christ. We knew we wanted to incorporate a cross, but which? We are a pan-jurisdictional group and it seems as though each jurisdiction is represented by a different cross. So we chose the most basic cross we could find and arranged the logo around and within it.
May it bless us, our lives, and our work!