Friday, June 19, 2020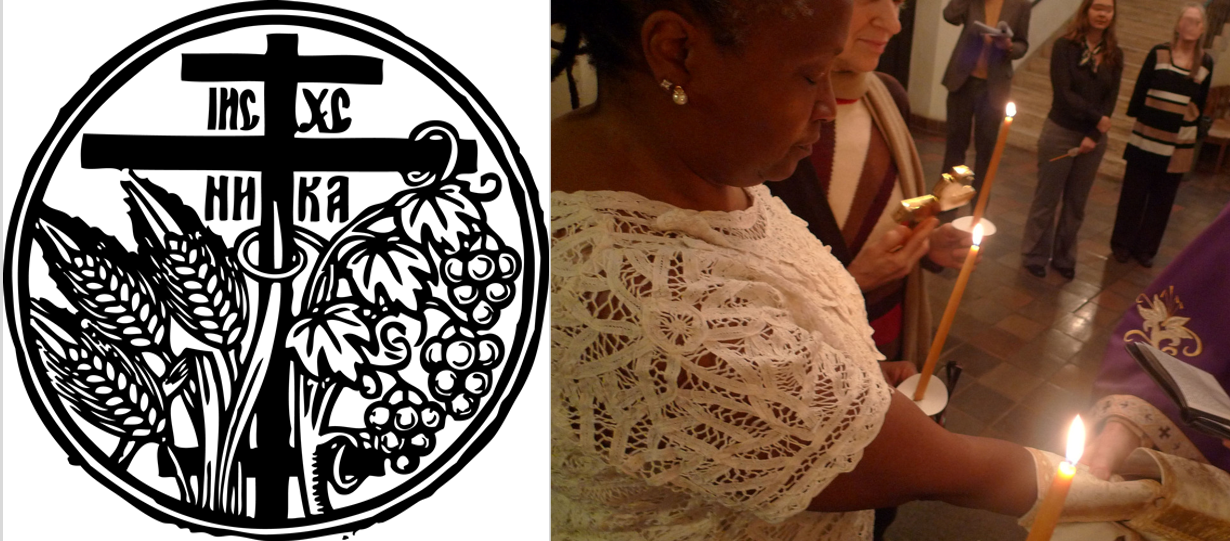 We've been live-streaming the Canon for Racial Reconciliation every evening this week. But what is a canon, anyway? If you are Orthodox, it is a term you hear not only for the rules for the way we run our churches as organizations, but also as a kind of prayer service. To learn more, we turned to an expert, Nicholas Reeves, who not only grew up in a priest's family that sang canons as part of their family spiritual practices, but has also lectured about Arvo Part's Kanon Pokojanen to non-Orthodox audiences.
In the Eastern Orthodox Church, the liturgical construct known as the canon developed centuries ago in monasteries. It possesses a history as complex as the content and structure which fashions its intricate contours. Excepting for a handful of canons, nine odes—save the second whose exclusion is still debated to this day— comprise one canon. Odes I through IX begin with an hiermos (also written irmos), which means "link" as it links a biblical verse to a newly composed set of hymns. The irmos is a hinge, a fulcrum. A canon is structured so that the irmos follows a biblical canticle and precedes newly composed hymns The odes in a canon are always drawn from specific books of the Bible, primarily from the Old Testament.
Ode I: The (First) Song of Moses (Exodus 15:1-19)
(Ode II: The (Second) Song of Moses (Deut. 32:1-43))
Ode III: The Prayer of Hannah (1 Kings [1 Samuel] 2:1-10)
Ode IV: The Prayer of Habakkuk (Habakkuk 3:1-19)
Ode V: The Prayer of Isaiah (Isaiah 26:9-20)
Ode VI: The Prayer of Jonah (Jonah 2:2-9)
Ode VII: The Prayer of the Three Holy Children (Daniel 3:26-56 [3-34])
Ode VIII: The Song of the Three Holy Children (Daniel 3:57-88 [35-66])
Ode IX: The Song of the Theotokos (the Magnificat, Luke 1:46-55); the Song of Zachariah (the Benedictus, Luke 1:68-79)
With its nine odes, the overall shape of a canon has three parts (Odes 1-3, Odes 4-6, Odes 7-9) a form which is modeled on a division of the Orthodox Psalter known as a kathisma: stasis I, stasis II, and stasis III. After each stasis of a canon there is a change of motion, an amplification of the theme; the Sedalion (a sessional hymn reflecting on the canon's themes after Ode III), the Kontakion with its Ikos (hymns with a complex history, but summarizing the main theme of the canon after Ode VI) and—often—the Prayer after the Canon (found after Ode IX). Refrains with troparia (short interpolated hymns) may further elaborate a given ode's themes in succinct biblical allusions. Each ode ends with a theotokion: a concluding troparion addressed to the Mother of God.
In the Canon of Racial Reconciliation composed by Dr. Carla Thomas, each ode's irmos is similar to the ones found in the Order of Preparation for Holy Communion. Compiling or modeling irmoi from preexisting sources is a common practice as they provide a common point of reference (and meter in the original Greek) for the avid church goer. Thomas' troparia after each irmos show Christ as the reconciler between fallen humanity and his divine person. The Sedalion sequence and the Kontakion move from meditating on Christ's actions to their application in a christian's life.
What is most striking about this work is what is not lost in translation—a cultural translation from a lived reality as an African-American into the formal parameters of Orthodox poetry. The original hymnography found here is void of any linguistic filter—not only because it is originally written in English and not Greek—but because it is imbued with imagery that strikes at the core of the American psyche: slavery, racism, and inequality. As Americans who are Orthodox, we know from history books and video footage what these evils look like, but few of us experience them as the African-American community does. What are past events for some is a painful living legacy with current ramifications for others. Yet in typical Orthodox fashion, the author draws our attention to the true authority in racial conciliation, Jesus Christ through the intercessions of his most pure Mother. At the end of the canon, one is not left angry, but challenged with the hope of moving faith into action, sorrow into joy:
Even as repentance is more than being sorry, so racial reconciliation is more than having the oppressor offer an apology. The fruit of repentance may vary in form and fashion. The Prophet David would offer a psalm. St Zaccheus would offer a four fold restoration. St John Maximovitch would offer his fasting and an orphanage. St Menas would offer his martyr's blood. St Luke would offer his icons and healing counsel. St Herman would leave familiar surroundings and bring Orthodoxy to America. St Thais would offer her thankful, heartfelt and tearful prayers. St Moses would offer his humble bag of spilling sand (Ode VIII, First Troparion).
Nicholas Reeves is a composer of music in various genres. He has lectured and instructed at St. Vladimir's Orthodox Theological Seminary as well as Rider University and is currently on faculty at Adelphi University.