Friday, October 27, 2023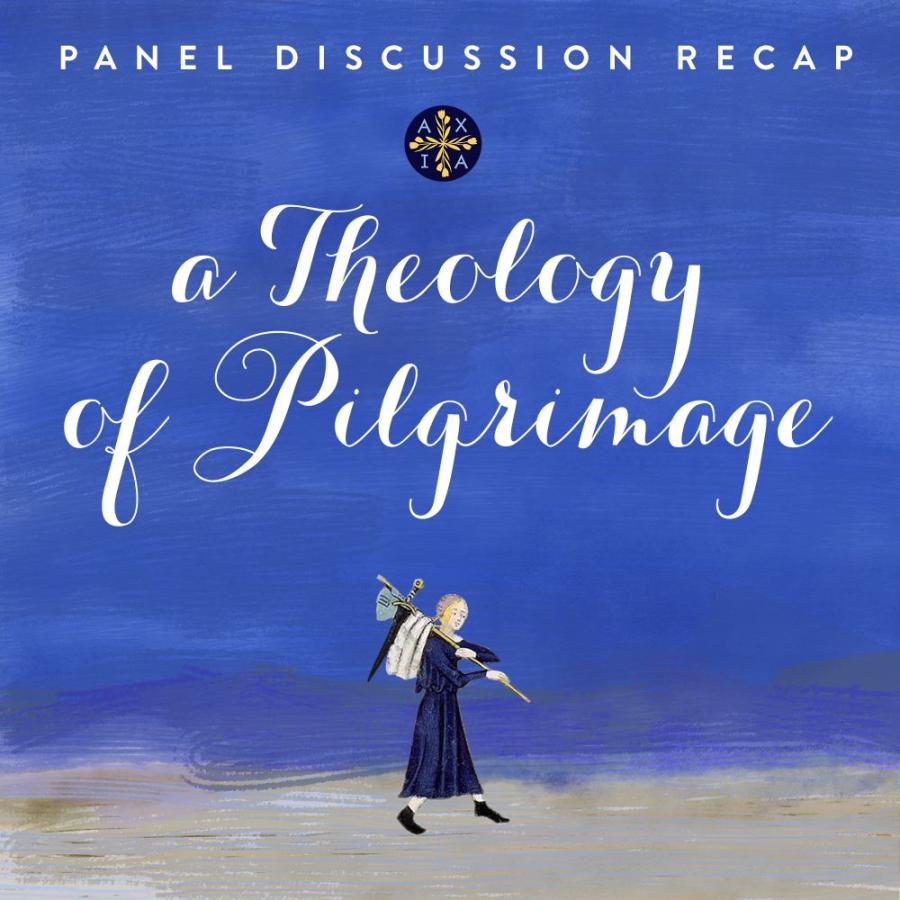 At what point does a place become a holy site? What makes a pilgrimage different from a long walk, or other kinds of travel? These were some of the questions we explored during our recent Axia panel, Pilgrimage 101.
In Orthodox tradition, determining a site as a holy site is a collective experience, a communal recognition that may center around a saint or specific event, or simply a "thin space," a Celtic term for where time and eternity meet. As panelist and President of the Orthodox Theological Society in America, Teva Regule, reminded us, "the material and the spiritual intertwine. We are not dualists. We believe that the material and spiritual can influence one another. This is the same theology that undergirds our understanding of relics." Just as we recognize holiness in the saints, it is the collective community that awakens to the holiness of a place - and therefore "reconsecrates the world" towards its original design.
Panelist Jen Nahas first experienced pilgrimage through walking the Camino de Santiago for two months. Known simply as "the Way," these routes have been recognized and consecrated through the hundreds and thousands of pilgrims who have walked it for hundreds of years. By contrast, Teva Regule spoke about her experience at the annual pilgrimage at New Skete Monastery in New York. Although the latter has only been happening for a few decades, in both circumstances, as Teva reminds us, "we and the space are one; truth and beauty kiss one another. We are walking together towards God."
Can pilgrimage, in this sense, be virtual? Panelist Arpi Nakashian grew up in Jerusalem, the land of some of the most famous and ancient pilgrimages. As she leads groups through her company Holy Land Lights, she utilizes virtual components to prepare members for their pilgrimage, awakening them to the truths of the holy spaces they will later be entering. During the panel, she used the experiences of her own life to also raise the question: what does it mean to live near holy sights that others travel to on pilgrimage? Can we experience the places we live in the same sacred light?
Panelist Jennifer Rich believes so. Although she has traveled to many holy sites and even led a pilgrimage to Greece (with another planned in 2024), she has learned from these experiences the act of "contemplative walking," a subversive means of treating all ground as holy ground, to intentionally slow our pace and be aware of God's presence amidst the busyness of our daily lives. By praying as we walk to our car, down the street, or even around our house, we are "moving our hearts towards God."
Here in the United States, we don't have as many formally recognized holy sights with a long history of pilgrimage, as many of our Orthodox brothers and sisters around the world. Perhaps, more than anything, this is what their example teaches us: that, although powerful, we do not have to travel thousands of miles around the world to be changed; that there are holy places everywhere for us to discover together as we reconsecrate the world to God and walk together deeper and deeper into His life.
Axia Women is organizing a pilgrimage of the myrrh-bearing women in 2024! We are waiting to see how the situation unfolds in the Holy Land before releasing registration information. Stay tuned!