Friday, June 2, 2023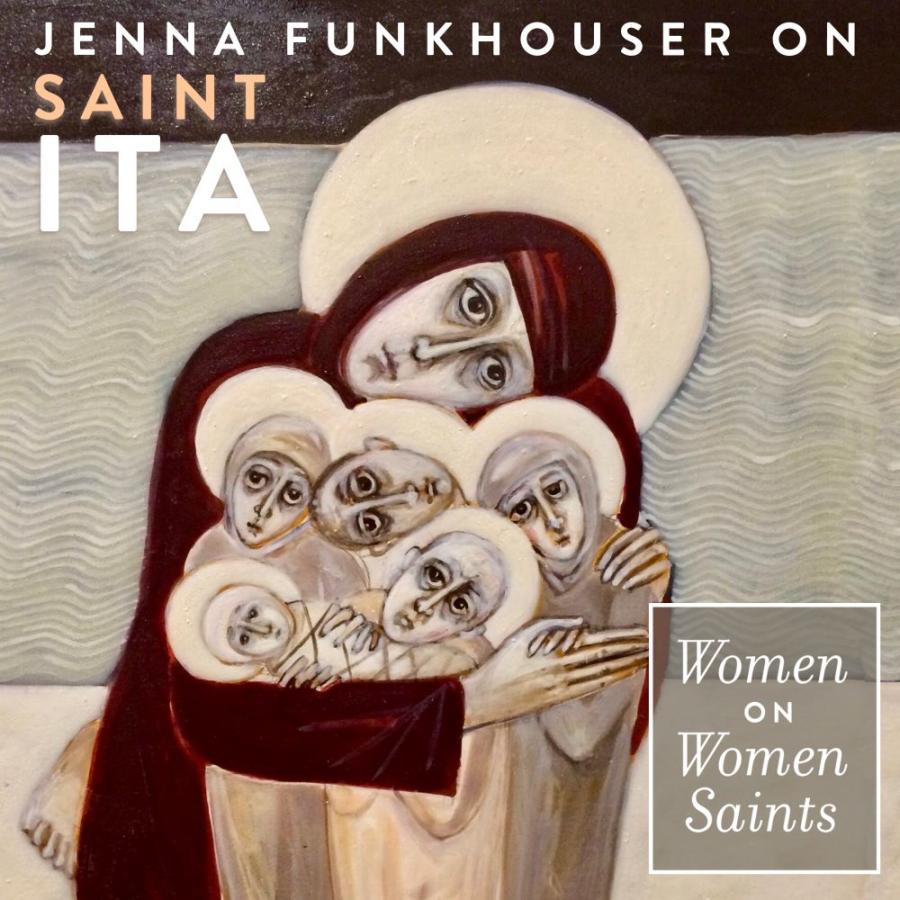 St. Ita was once asked by St. Brendan what were the three things which God most detested. She replied: "A scowling face, obstinacy in wrong-doing, and too great a confidence in the power of money." St. Brendan then asked her what three things God especially loved. She replied, "True faith in God with a pure heart, a simple life with a religious spirit, and open-handedness inspired by charity."
These are the only recorded words we have from a saint who is often called "The Foster-Mother of the Irish Saints," and who did indeed foster and raise many children, including St. Brendan, in her convent in Killeedy.
St. Ita was born to wealthy Christian parents somewhere around 470 AD, near Waterford, Ireland. Like many women who grow up to be beautiful, wise, and caring, her parents envisioned a grand marriage for her. However, after fasting for a period of three days in discernment, St. Ita refused her parent's wishes by professing vows to a priest and leaving for Killeedy. From here, "threes" seemed to follow her. Some legends say that she followed three heavenly lights until she arrived there. It is also said that in a dream she was given three stones, which an angel instructed her were the gifts of the Holy Trinity.
She arrived in Killeedy and immediately encountered generosity from a local chieftain, who is said to have offered her a large portion of land. St. Ita accepted only four acres, on which she built a convent and cultivated the remaining land for their support. She lived there in solitude and prayer, gathering many other women around her as the community grew. The convent eventually became a place for the fostering and religious training of boys, most notably St. Brendan as mentioned above.
When I met St. Ita several years ago, I was first struck by her name. "Ita" (or its variants Ida or Ide) means "thirst." Some claim that Ita's original name was Déirdre, but because of her thirst for holiness she became known as Ita. I was drawn to this image of a woman who so publicly became associated with holy desire, who became known not just for sweet pieties but for fierce hunger. Growing up in a different tradition of the church had given me the impression that women were not supposed to be known for their ambitions or desires, even spiritual ones. It seemed to me a beautiful blend of dignity and humility that St. Ita lived with these desires transparent for the world to see. And I wondered: if even knowing a tiny bit about St. Ita's life struck such a chord of thirst within me, what must it have been like to speak with her and be inspired by the single-hearted focus on her life?
I also loved St. Ita's blend of adventurous daring, setting off on her own with nothing but a vow and a dream, and her practical down-to-earth realism of choosing four acres on which to focus the outpouring of that desire. Unlike many other Irish saints who were known for their spiritual wandering, St. Ita stood for another way - desire defined by a steadfast and quiet deepening, like a holy well.
Because of this she was known to be a wise mentor, and throughout the years many came to her, as I would like to, for advice. Her only recorded words, which open this article, are given to us by St. Brendan. I find it interesting that the "three things" again seemed to follow her throughout her life. Although these words are passed down with the simplicity in which she lived her life, they open up deep wells of contemplation if we truly take the time to study them. Rather than asking St. Brendan for radical acts of courage or daring, she challenged him to "true faith in God with a pure heart, a simple life with a religious spirit, and open-handedness inspired by charity" - attributes much more balanced, yet just as difficult to attain. Every time I read this list, I am struck again by these three essential things - purity, simplicity, and openhandedness, asking myself: what would it look like for me to carry these three like stones in my pocket, allowing them to do their quiet, deepening work in me?
St. Ita died in approximately 570 and was buried in what is now a church in Killeedy, where her convent once stood. A holy well still marks the site of her church. May we follow her example in seeking the "three essential things" with the help of the Holy Trinity.
Jenna Funkhouser is a poet, freelance writer, and nonprofit storyteller living in Portland, Oregon. In her spare time she enjoys working with her hands in creative endeavors from block printing to mosaics, and getting to know neighbors from around the world.