Friday, August 27, 2021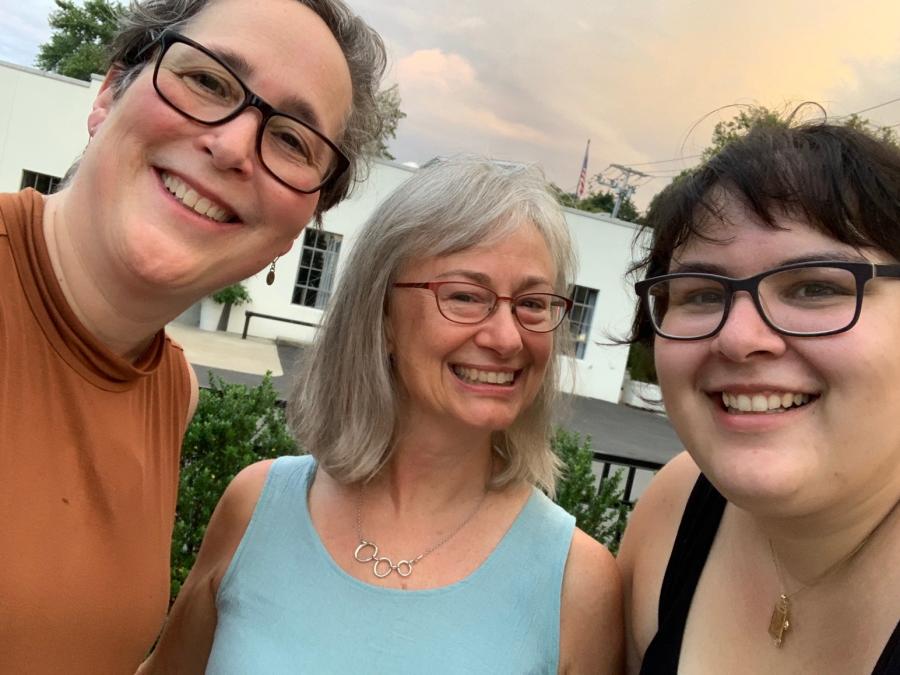 We held our semi-annual plenary board meeting from August 20-August 22, in Piermont, New York. (Yes, Hurricane/Tropical Storm Henri threatened to join us!) We've drawn up a lot of plans that we'll be telling you about in the coming weeks. In the meantime, we're delighted to introduce you to our new Executive Board, all of them faces you've seen and voices you've heard here before.
Patricia Fann Bouteneff (on left) is returning to her role as President. She holds a doctorate in Modern Greek from Oxford University and is a former academic, communications professional, and corporate chief-of-staff.
Rachel Contos (on right) is stepping into the role of Vice President. She is a long-time community organizer around issues of homelessness and maternal and child health. She holds a BA from Holy Cross Seminary and an MA from Marquette University (where she was a Trinity Fellow), and is working on a PhD in theology and ethics at Fordham University.
Jennifer Nahas (center) is moving to the role of Secretary/Treasurer. She is a former Executive Director of Orthodox Christian Fellowship, program evaluations professional, and survey expert. As a pilgrim, she has walked the Camino de Santiago and to Wainwright's Coast-to-Coast Trail across the north of England.
We are looking forward to taking Axia Women to the next level!