Friday, May 8, 2020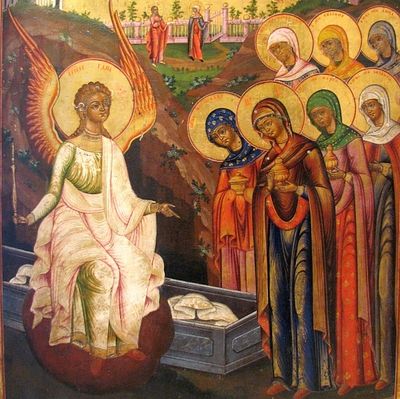 Agape, the Greek word for love. Isn't that what we are celebrating when we go to church? God's love for us, our love for each other, has a lot to do with the community we create when we go to our services.
A lot of that has been out of reach now that our parishes have had to close their doors to us. I admit my family hasn't been streaming services. We've been holding short prayer services, followed by a lectio divina that my husband, my two twenty-year-old children, and a friend who FB Messengers in, and I participate in. It has been a lovely way to get deeper into the texts and gain a sense of conversation with God.
Our parish has also been holding online coffee hours at noon on Sundays, where we get to check in briefly with all these people that we care about. We don't live close enough to any of them to run into them in our neighborhood. I'm not even sure, with masks on, that we'd recognize each other if we did!
These kinds of "touch-ins" keep us connected to our faith and our community, and we are grateful for them. But there's a certain kind of fellowship that's still missing — which brings me to a special event that I was lucky enough to be part of last week.
Sister Vassa Larin (of the Vienna-based online ministry Coffee with Sister Vassa) invited me, among others from the Orthodox world (both Eastern and Oriental) to participate in an online agape service, instructing us to bring along some bread and wine. The service began with a short prayer. Then Sarah read the Gospel (the Myrrhbearing Women, an Axia favorite!) and we were each given an opportunity to speak about the passage. It's beautiful to see how much you learn of another person's heart as they tell you what a Gospel reading means to them.
After that, the priest--who was sitting in from Upstate New York--blessed our bread and wine, and we consumed them together. It may not have been liturgy or the eucharist but it referenced both of them in a beautiful way. I felt blessed for the rest of the day and beyond. (I suspect the others did, too, since we continued emailing each other afterward.) There's a video, if you'd like to see what it looked like: https://www.youtube.com/watch?v=9_IaQLIEoWA
I can imagine this kind of service becoming another component to people's online church gatherings to consider, at least until the day we can dance with joy and thankfulness into our own parish homes.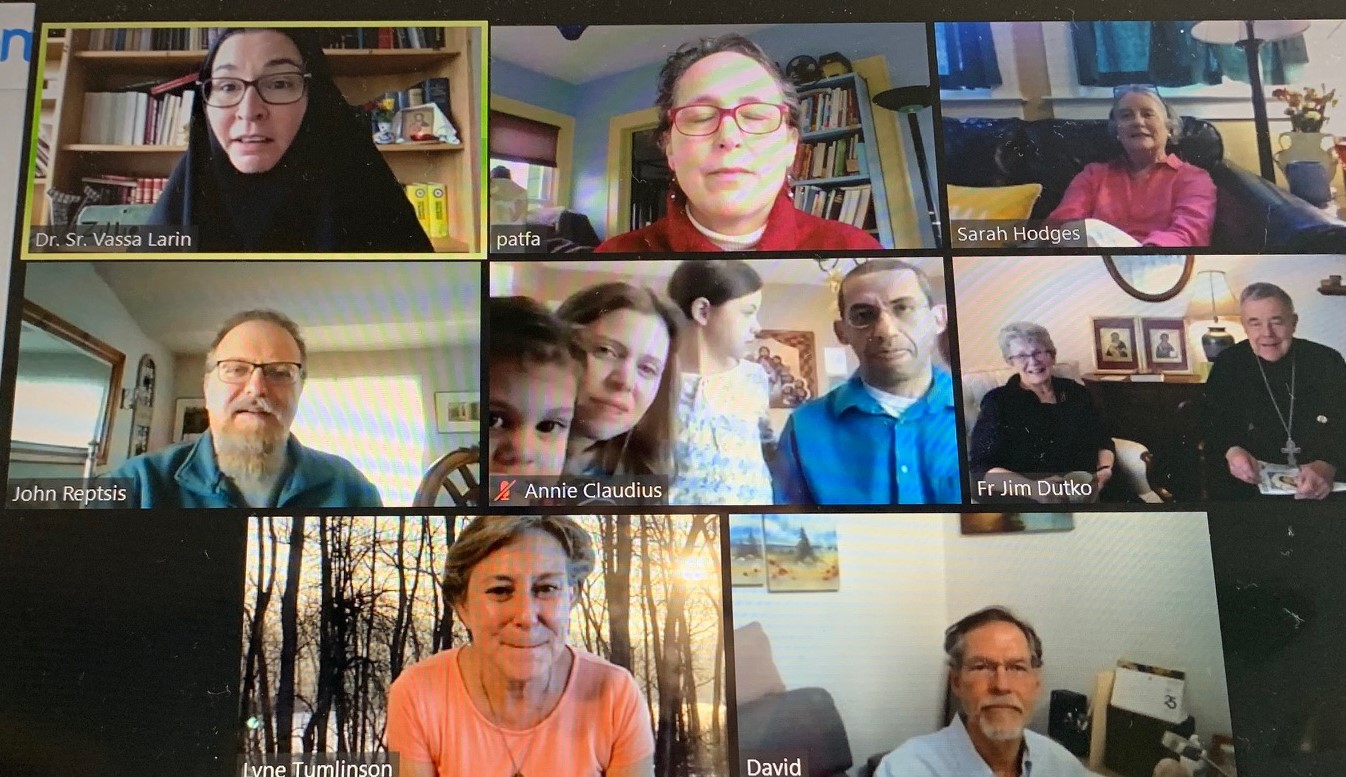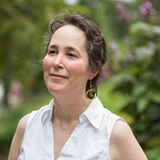 Patricia Fann Bouteneff is president of Axia Women.