Friday, September 6, 2019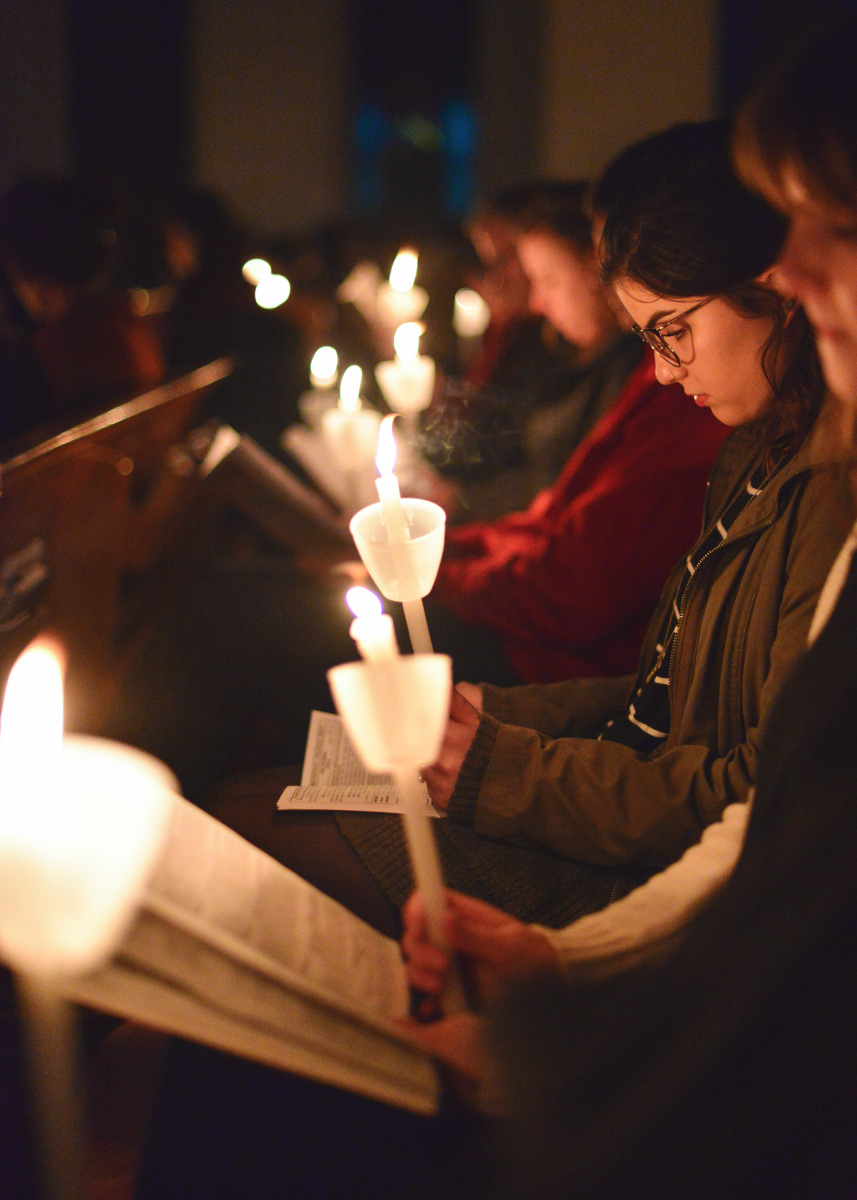 Once upon a time, I was the Executive Director of Orthodox Christian Fellowship, the Orthodox program that brings college students together. We did a lot of great things at OCF, which is an organization that provides opportunities for our strong Orthodox high school students (those coming from Orthodox summer camps and the CrossRoad summer institute) who are attending college. At OCF, I created rubrics that defined what it is to be an Orthodox leader on campus and what it means to serve as an Orthodox Christian. The Real Break program came out of that. Wherever students travel, it's their job to spend the entire week seeing the light in the person they are with. That's it. Real Break also puts them in places where they can make a difference, like building a garden, reading to kids, or delivering meals. But its main purpose is to get them to be present to the light, to see Christ in the person before them.
But my stint leading OCF showed me our some of our limits as a small faith tradition in the United States. Worse, it showed me that our Sunday School system too often fails to prepare our young people for the challenges--and opportunities--of being Orthodox college students. This was especially true of our college-going young women. They were confused how they fit into their Church, while navigating the other religions who worked to attract them by highlighting opportunities alongside their own theology of salvation.
Having worked with hundreds of Orthodox college students, I came to identify three types. The "cave dwellers" are the students scared to leave their rooms. They have been so sheltered that they lack the skills to negotiate the complexities of the college scene, so they don't integrate. At the other end of the spectrum are the "lock boxers": they lock their Orthodox identities away, intending to take them out again after their college party years. But we all know these kids eventually lose the key to the box. These students make unhealthy and sometimes life-altering choices that can lead to depression, dropping out, or a complete loss of self. Then there's the group in the middle, the students who have developed skills to balance both tendencies. If we've done our job right, we've created Orthodox college students with a deep sense of purpose, unbridled joy and openness, and a strong moral center. They become the designated drivers, whom others depend on in crisis, who get help for a depressed friend or organize a visit to a hospitalized friend. It's the young woman who doesn't plan on having sex, but who is prepared for the realities of sex in college. It's the young man who might drink at a party but doesn't overdo it. These are the Orthodox students who will intervene and protect. I can tell you from being on many college campuses, these students are noticed and appreciated. They are the new crop of servant leaders that embody Christ's message and action. They know their worth.
How do we help our teens stay in church to become the third kind of college student? There's a joyful, inclusive, best practice in church school education that can help to get them there. If your parish isn't doing something like this, maybe you can work toward it.
We developed this program at my local parish. It is a vibrant Church School Liturgical Service Program that was designed to engage all Sunday School children and teens in our liturgical celebration. We wanted to provide children and teens with greater opportunities to learn about and experience Christ through participating in the liturgy. Our program allows them to understand our complex liturgy and to integrate their faith by taking an active part in it. Specifically, they join the altar servers by holding (extra) candles for the Gospel, and then processing with them at the Great Entrance, as well as with the icon of the feast (or church) and the baskets of antidoron (the bread to be blessed and distributed after communion). In addition to the children who learn from their own participation, the program has benefited the rest of the congregation. Mothers and fathers gleam with pride at their children--sons AND daughters--taking responsibility for their faith. Performing these important roles and being supported by their community helps our young people mature as Orthodox Christians.
Our Sunday School program was built on a tradition of having a young person lead the Great Entrance procession with a candle that goes back generations. Over the years, the program has thrived. Students look forward to their turn to be part of liturgy, which is a true testament to how effective our approach has been.
My professional experience shows that active participation is a common educational practice. It is proven to increase a young person's ability to understand, feel, and integrate new knowledge, beliefs and practices into their everyday life. Directed by a seminary-trained lay leader, students (and their parents) prepare at home and at church for their roles. The priest tasks them with real responsibilities, answers questions, and provides historical context for their tasks. On their day, the students, in their Sunday best, present themselves as members of our parish community by joining the processional as a means of worship and reverence.
This program should be emulated across our parishes as an antidote to passive Church School education.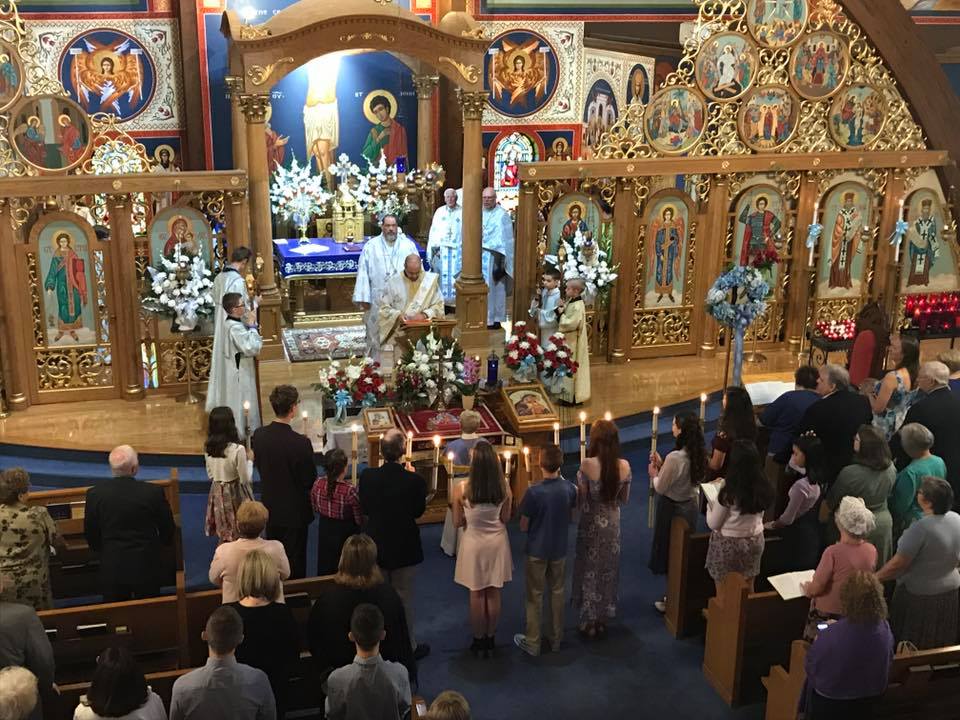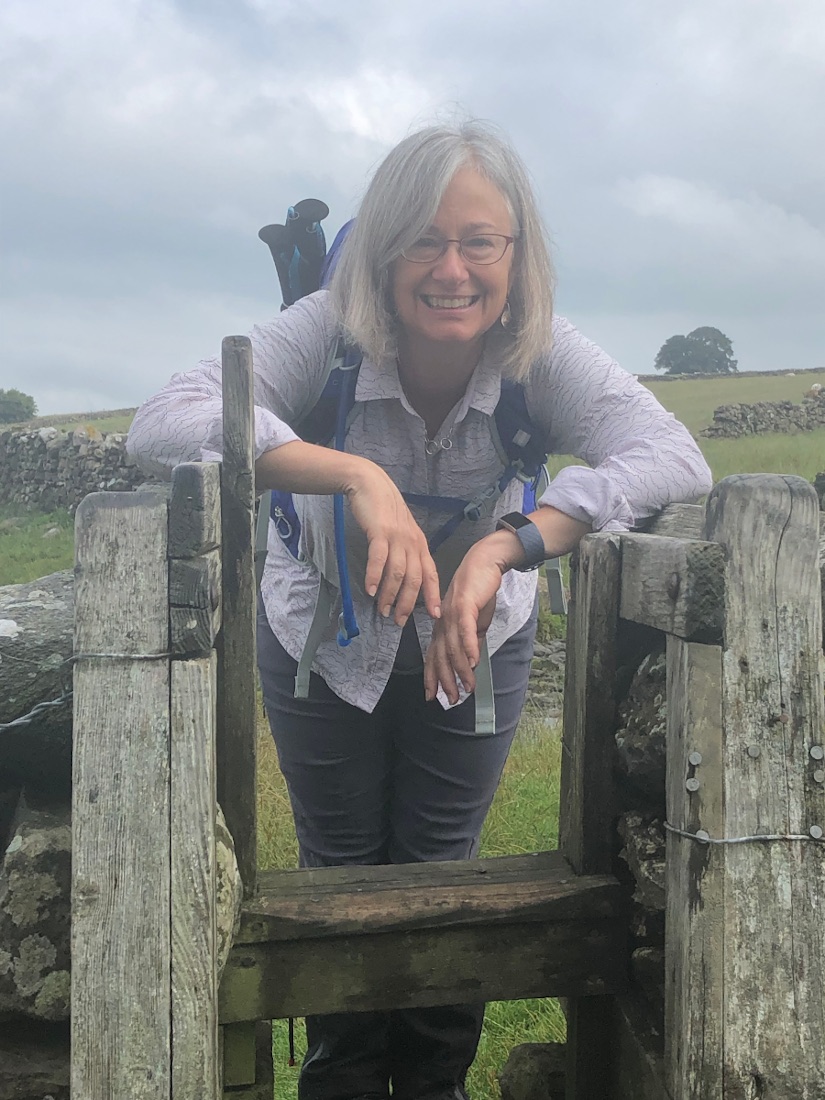 Jennifer Nahas, Axia Women's vice president, has worked across many sectors – not for profit, private and public – to strengthen youth development programs and policies that foster resiliency in young people. More recently, she has been working directly with people interested in outdoor exploration towards personal growth through mental, physical and spiritual challenges.