Friday, October 18, 2019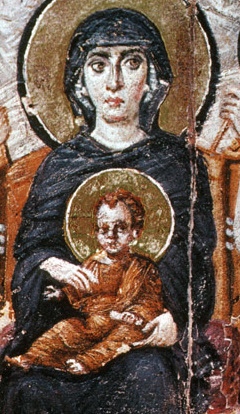 I have always seen icons of Mary, the Mother of God, holding the baby Jesus when I enter a church. But becoming a mother myself and bringing my children to various churches has changed the way I experience the icon. It made me wonder how the Theotokos and Jesus be received in those churches. (Sure, baby Jesus and Mary would have gone to a temple, but is your place of worship warm and welcoming to a mother like her with children?) Would she have a place to lay Jesus' head down? Would she have a place to change his diaper? Would there be a place to nurse baby Jesus? Would you glare at the Theotokos if baby Jesus cries or makes noise? Is your church clean enough that baby Jesus could crawl on the floor? Would you hold baby Jesus if his mother needed you to? What kind of experience would the Theotokos have at your parish?
The first time I brought my child to our parish in New Jersey, he was seven weeks old, as we had waited the required 40 days after birth. My husband was a deacon then. He left me with instructions to focus on the Liturgy that was soon to start. Little did we know what was in store for us. As I attended the Liturgy, I also had to attend to my son. At home, we adhered to a strict regime of feeding him and changing his diaper every couple of hours. I needed to apply that same schedule while we were at church.
At the church, we would go to the small room where the door opened to the main sanctuary. It was a carpeted office used for Sunday School. There was nowhere else to sit, so I sat on the floor and laid him on a blanket. I could hear the Liturgy, but not see it. When he was hungry, I took out a bottle and fed him. The first time he needed to have his diaper changed, I had to change it on the blanket. The second time, I took him to the women's restroom and changed him on the long counter attached to the sink.
I used to keep my baby with me in that room for most of the Liturgy and take him out into the nave towards the end. I used to bring him with me in my baby carrier (which was a novelty to some of the other parishioners). When he cried in the sanctuary, I brought him back to the room so as not to disturb the others. I was cautious of others holding him since he was so young, and I didn't want to get him sick.
Everything about having my baby in church with me felt awkward and makeshift. But it doesn't have to be that way. Whenever a church is being built or renovated, we have an opportunity to request improvements. Our parish remodeled its bathroom and we now have a diaper changing station. The comfort room that is the back of the sanctuary has been cleaned out so that it is comfortable for mothers with young children.
Here are some questions you can ask to help your parish accommodate mothers and fathers with young children:
Does your church have a place for the parent to participate in the worship while the baby is sleeping or playing? The "comfort room" (sometimes called a "crying room") is where you can take your child out of the service, but where parents can still look on at the church worship. This room should be soundproof. Make sure the glass is not too low for the little ones to tap on the glass and disturb those in the church. Ensure that the audio of the service is piped into the room.

Is your comfort room actually comfortable? Ideally it would be furnished with pleasant chairs, a refrigerator, and an attached bathroom.

Does your church have a place for St. Mary to nurse baby Jesus? Create or adapt a room for mothers to nurse their babies or pump milk. It should have a comfortable chair and a small table next to an electrical outlet. A corner of the comfort room might work.

Does your church have a diaper changing station in the women's and men's restrooms? (What if Joseph needed to change baby Jesus?) Ideally a small bathroom would even be attached to the comfort room.

Is your church clean? Ensure that it's safe for young ones to crawl.

Are all unused electrical outlets blocked, so parents do not have to dash to protect their little ones?

Is there anything sharp or otherwise dangerous in the pews that could hurt a child (or anyone else!)?

Be understanding of the "blessed noise" that families with young children make. Sometimes children may yell or cry as a tactic to leave the church. You may endure a few cries and yells, but please remember how embarrassing and stressful it is for the parent of that child. They want the child to behave, too!

It's wonderful if you are willing to help out a parent with young children, but ensure you do not have a cold or other ailment that you could be passing along.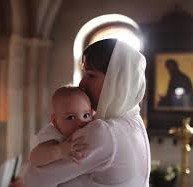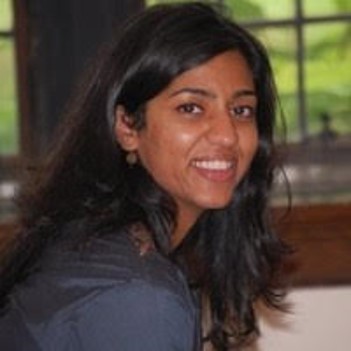 Asha Mathai is pursuing a masters in arts of theology at Saint Vladimir's Orthodox Theological Seminary. She was born and raised in the Indian Orthodox Church and married into the Malankara Church of the Syrian Orthodox Church. She is a former IT professional, project manager, and business analyst. Married to Rev. Fr. Shiryl Simon Mathai, she has two young sons.