Tuesday, November 29, 2022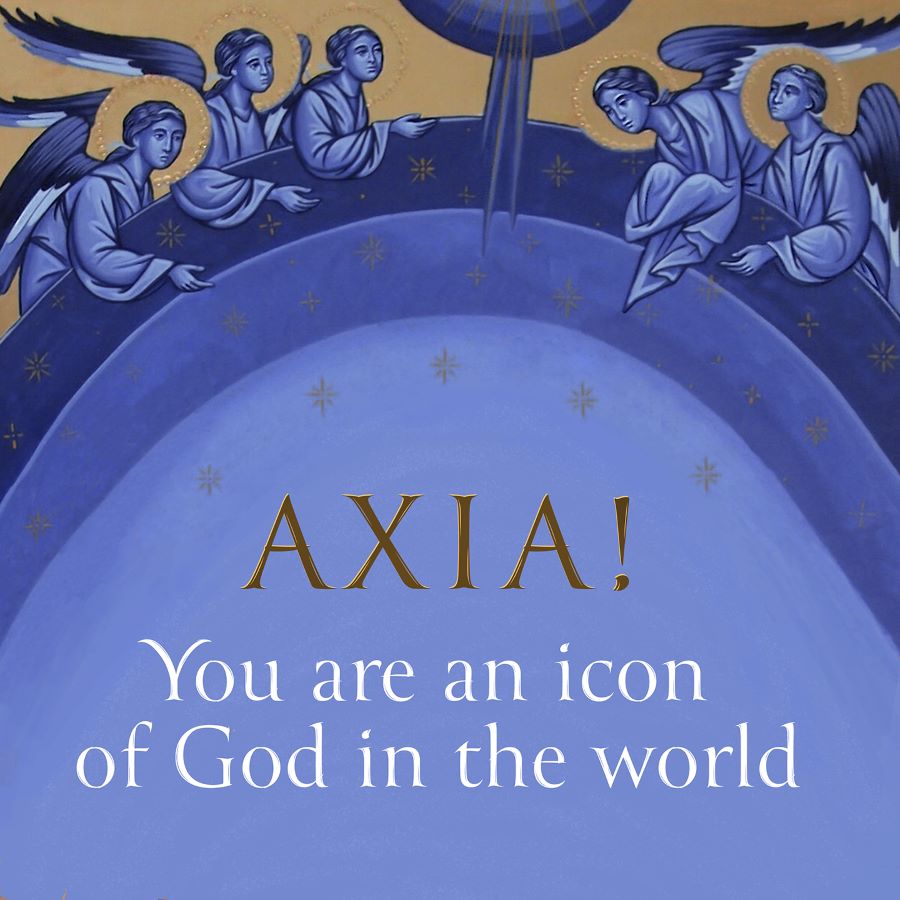 Dear Friends,
As the glorious Feast of the Nativity approaches where we celebrate God becoming incarnate in the world, we can't help but remember these words from St. Maria of Paris: "Each person is the very icon of God incarnate in the world."
Axia! You are an icon of God in the world!
When we go to church, we see walls bedecked with the icons of saints we cherish. This is also true outside our parish walls—our world is bedecked with the beautiful image of God in the very people in front of us!
At Axia, we know that sometimes the images, stories, and the work of women--work that is incarnational--often isn't visible in our Church.
That is why at Axia our task centers on making women visible. That's why we bring to the fore the many and diverse images of God in our Church that might otherwise go unseen. That's why we have a series focused on the women whose ministries we admire, so they can be seen and light a path for others.
Join us to help make the work of supporting women in the Orthodox Church possible. You can donate here,
Our programs have expanded this year and includes:
Woman of the Week series
Craft 'n' Sip fellowship
Webinars featuring recognized experts
Panel discussions with speakers from across the Eastern-Oriental Orthodox divide
Lenten prayer services
Ask An Expert Q&A sessions
Blog posts by a wide variety of writers
We have designed each of these to show the beautiful ways that women manifest the image of God every day in the world—from the panel discussion where scholars generously shared how they use ancient sources to reach today's diverse students, to our spiritual director's profound litany for women, to our liturgical expert who taught us how to incorporate girls and women more fully into the Divine Liturgy, naming only a few.
We have plans to expand our offerings, and your generous donation will help that happen.
Please consider donating today so that Axia can continue to make women even more visible in our beloved Church!
We will be sending this exquisite letterpress card with the quote from Mother Maria of Paris to all our donors this year.
Thank you in advance for your gift to Axia Women and for helping us grow!
Wishing you a Blessed Advent,
In Christ,
Patricia Fann Bouteneff
Amber Schley Iragui
Jennifer Nahas
Miho Ochiai Ealy
Tenbit Mitiku
PS: Consider making a monthly donation for the greatest impact on Axia.
Angels artwork by Maria Miteva.