Friday, May 15, 2020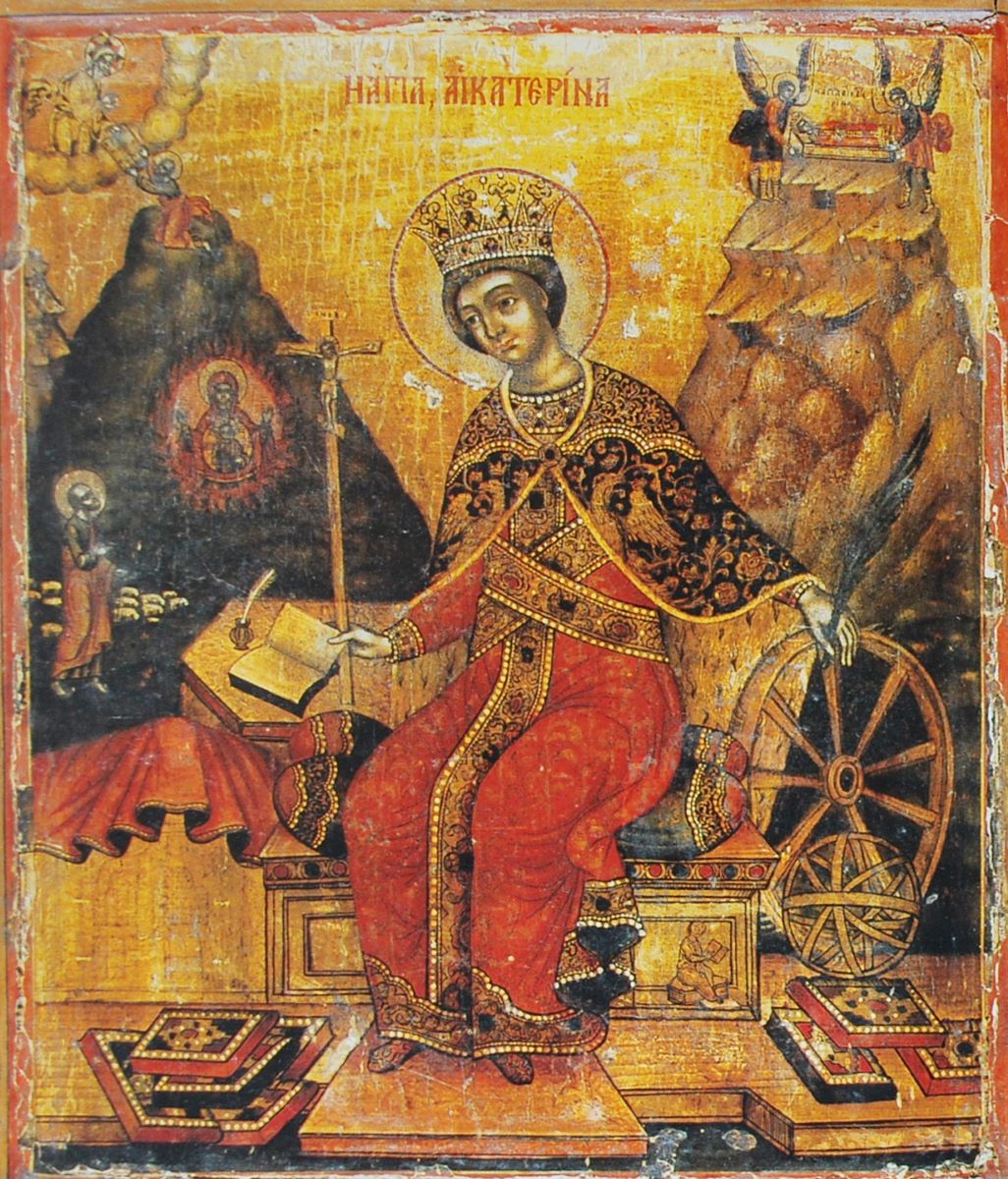 One of the things I've been doing over the last year when I've been thinking about a particular saint is to spend time on the internet looking at as many different icons of them that I can find. It's like looking at a lot of different pictures of, perhaps, my grandmother. I see different things they've done, what their different relationships with different churches looks like, find out something about their lives. I don't do it often, but it can feel almost like a meditative practice. St. Catherine the Great Martyr is a lovely saint to do that with. So to honor you graduates and scholars among us and in our lives, I wanted to give you a gallery of some beautiful icons of her. She was renowned as a scholar and a woman of wisdom. In this first icon, we find her in her study.
Here she is in a Greek version. Martyrs are often shown in icons wearing crowns. As a "Great Martyr," her crown is especially elaborate.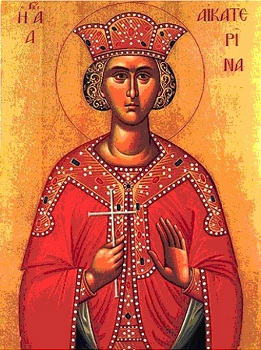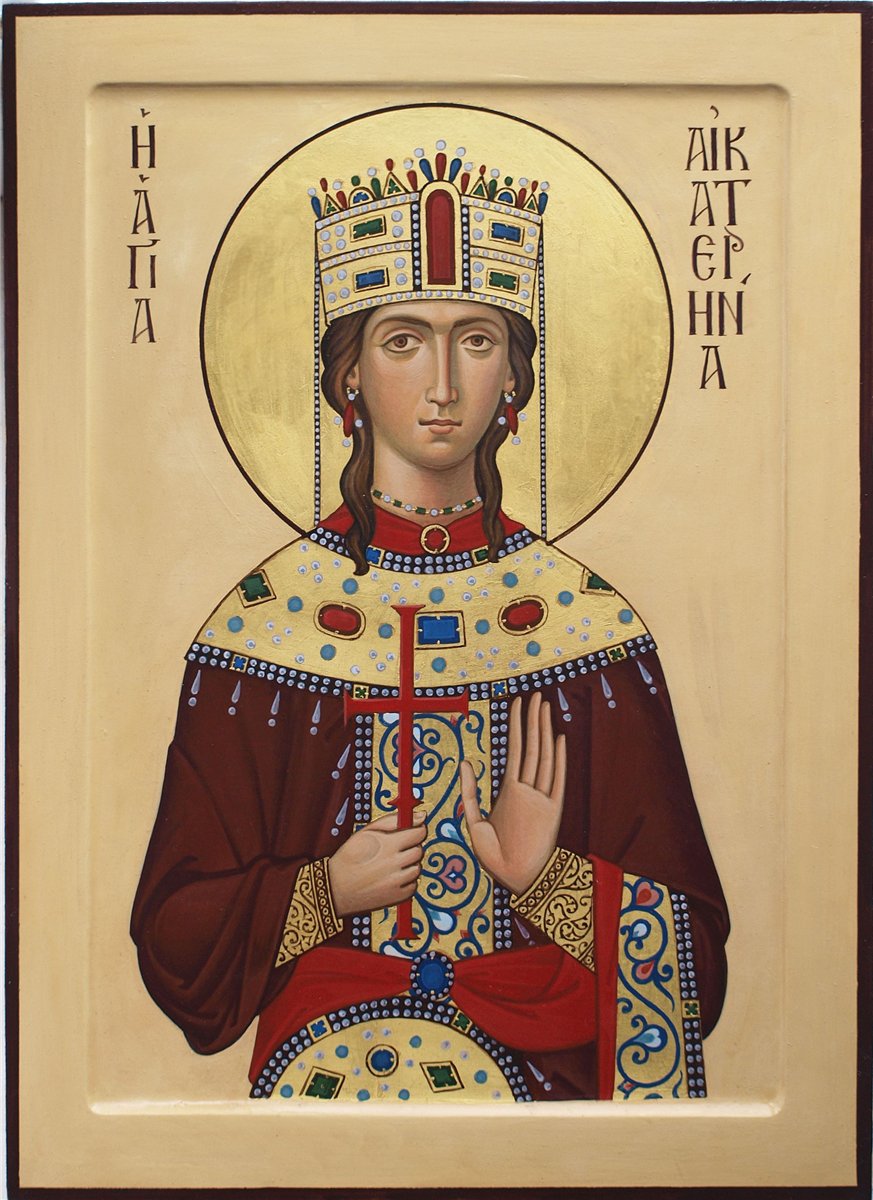 Another Greek version, with an even more elaborate headdress. She converted to Christianity around age 14.
St. Catherine was a noted scholar. She went to confront Emperor Maxentius about his cruelty to Christians. He called together fifty pagan philosophers to debate her, expecting that they would easily best her in argument. But she won. She was so convincing that several of her opponents converted to Christianity.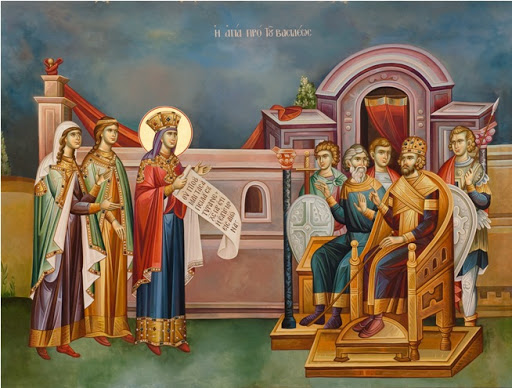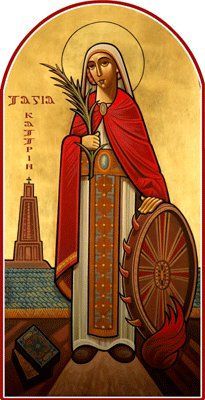 She is often shown holding a leafy branch and resting another hand on a wheel, the instrument of her martyrdom.
Her gowns are often shown bejeweled, even in an otherwise-austere icon like this one.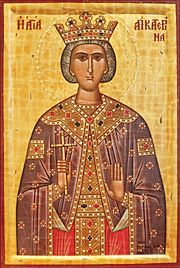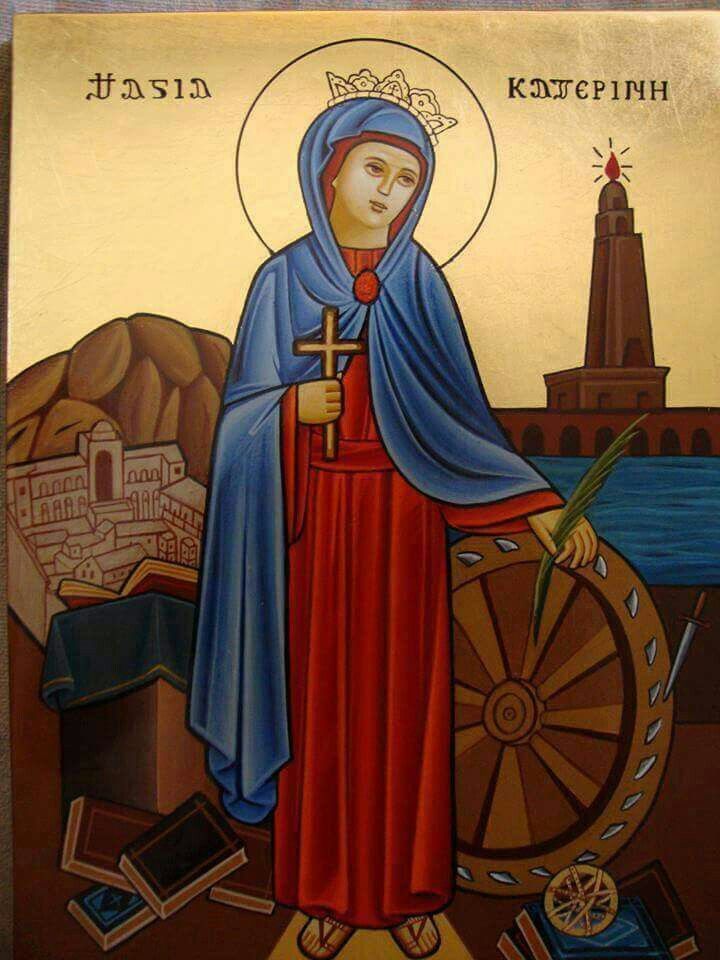 This Coptic icon has two of the features of the other icons we have already seen--the branch and the wheel--and includes a beacon on a distant tower.
Here she looks almost like a warrior-scholar.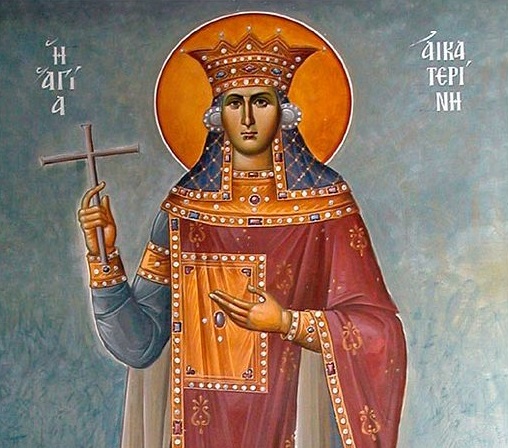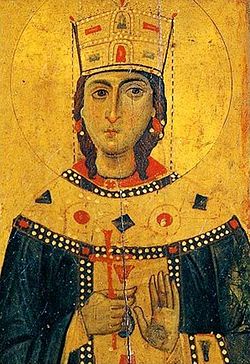 Another version with an especially contemplative gaze.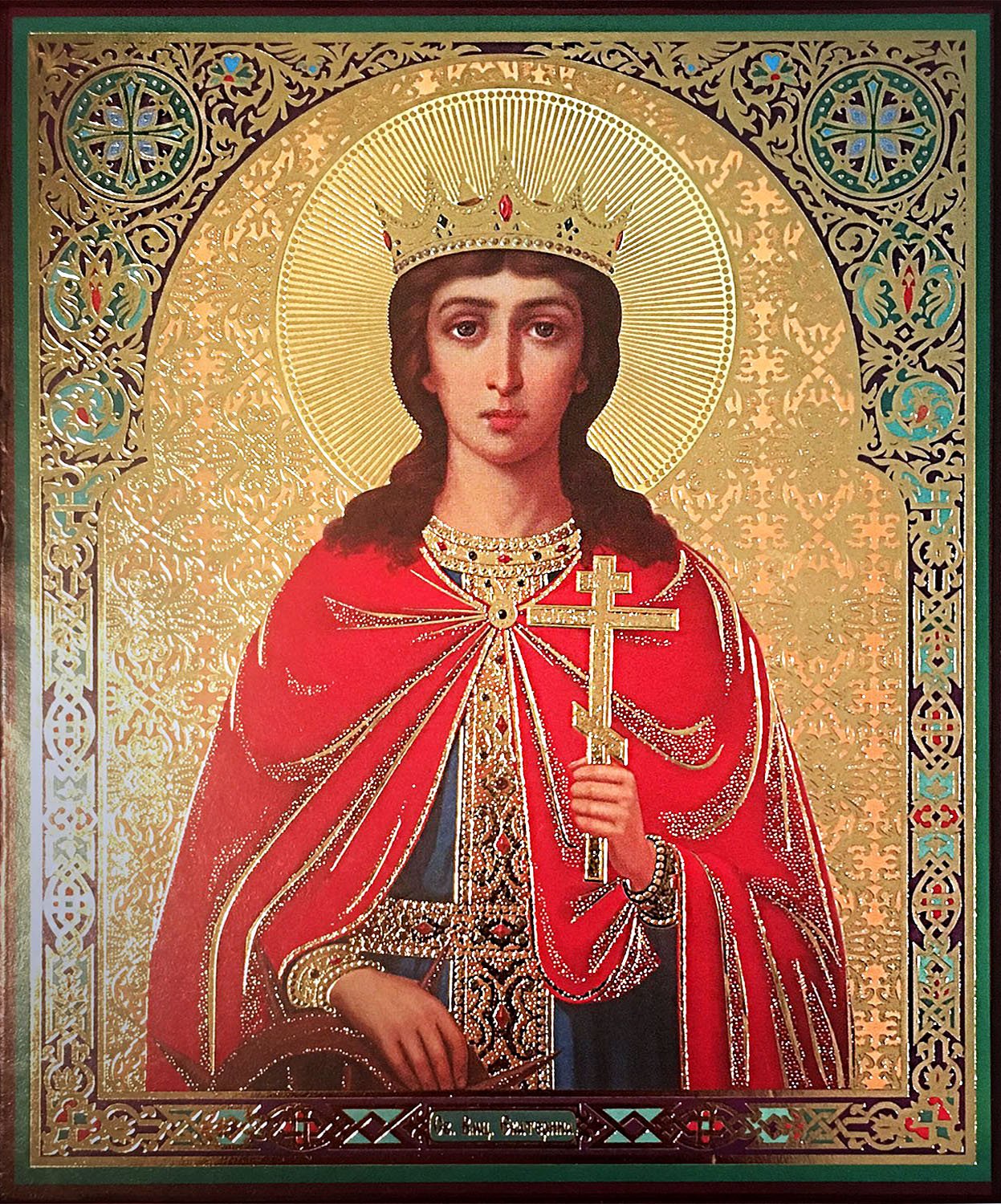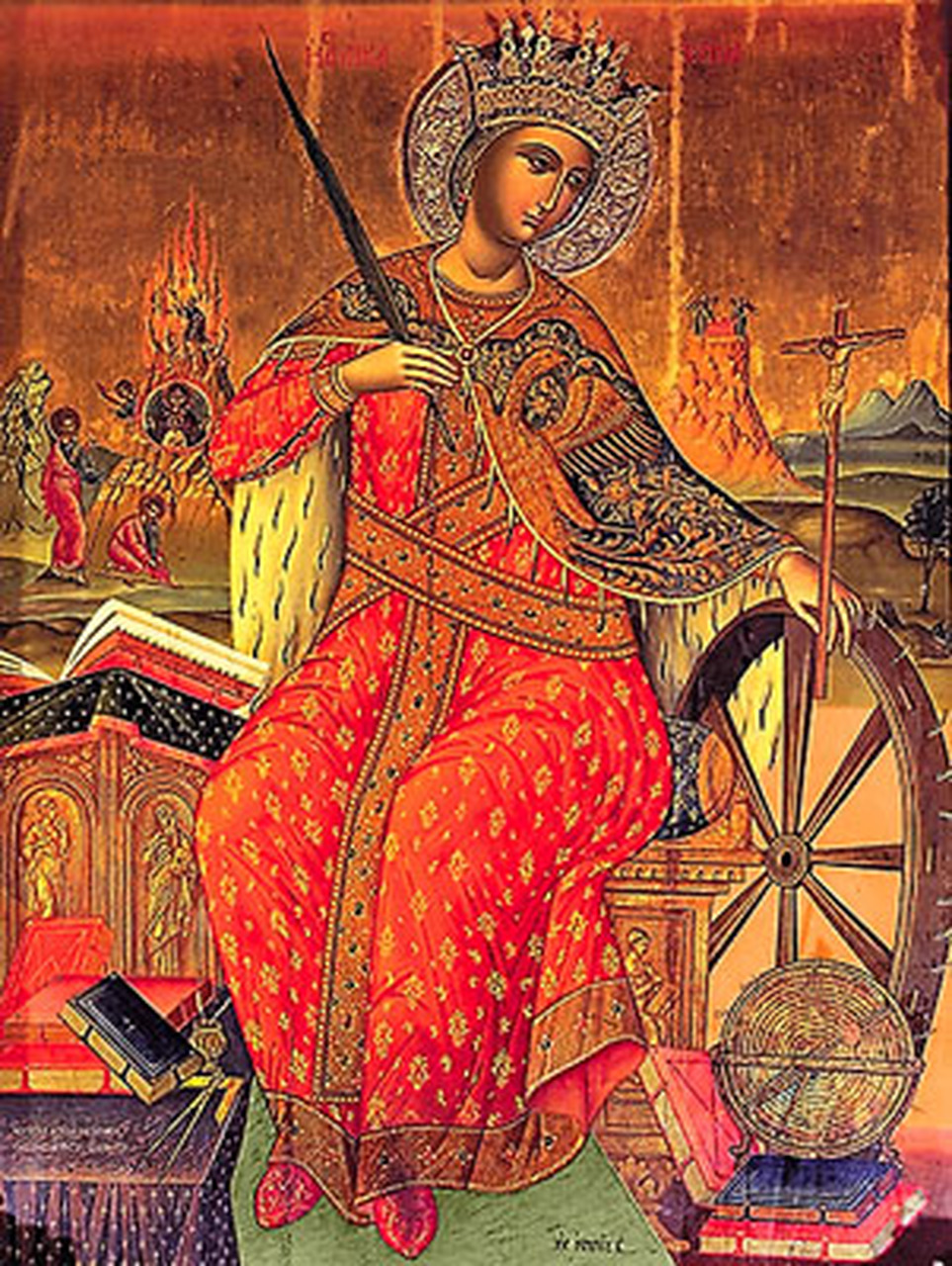 From the Monastery of St. Catherine on the Sinai Peninsula.
You can tell that this version comes from a cold-weather jurisdiction because she is wearing a fur mantle.
CONGRATULATIONS on your achievements! God grant you many years!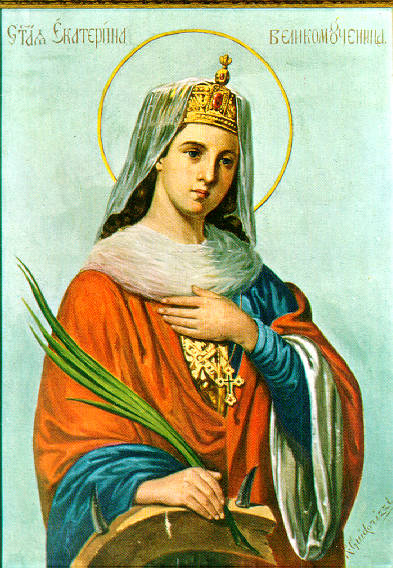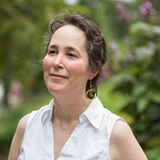 Patricia Fann Bouteneff is president of Axia Women.