Friday, December 27, 2019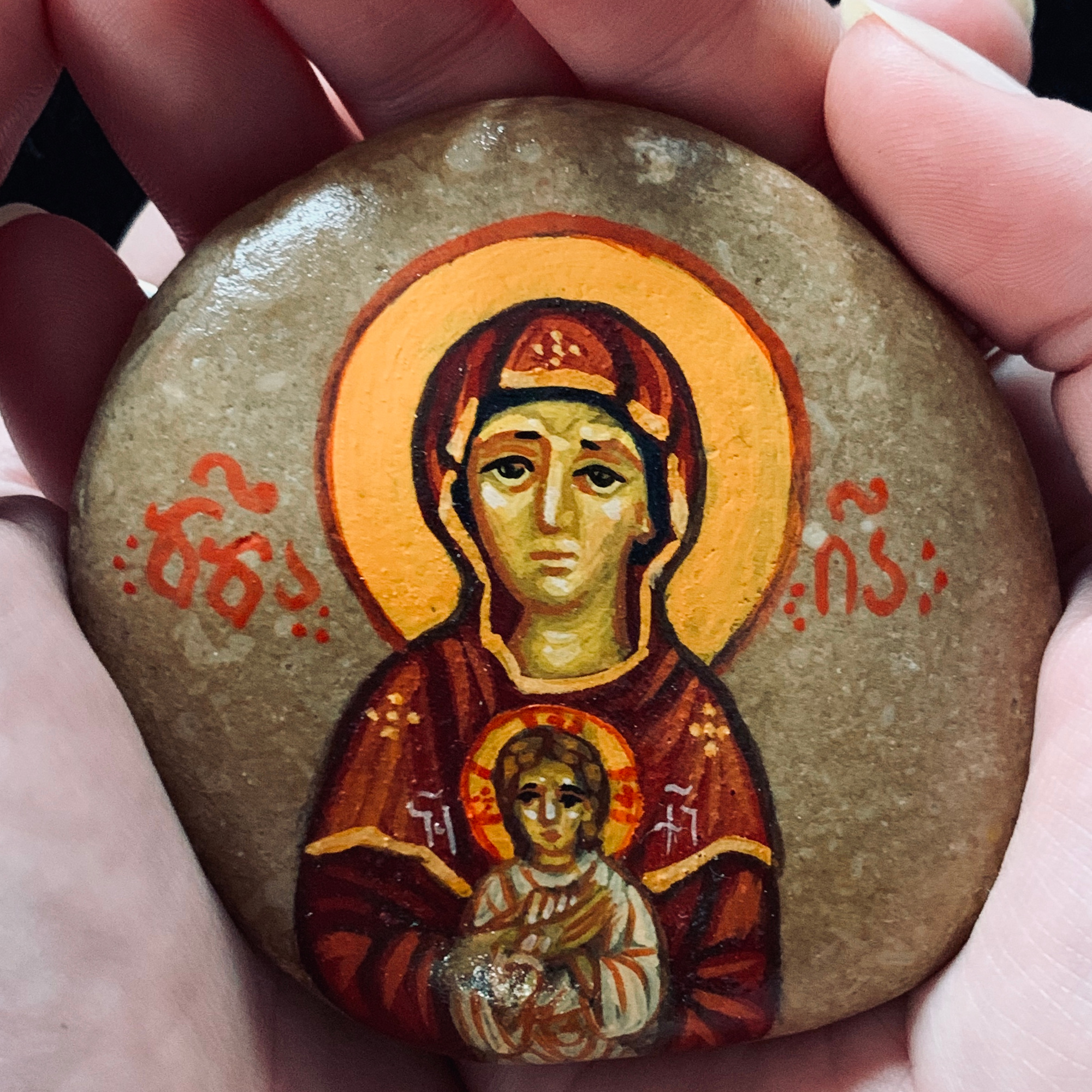 As someone who was raised Protestant and came to Orthodoxy as an adult, I didn't grow up with a relationship with the Mother of God. In fact, I avoided her for years. I'm a former academic, so perhaps it makes sense that I only really connected with her personally listening to the rather academically oriented sermons of Fr John McGuckin. At his parish, the St Gregory the Theology mission in NYC, he made a striking point on more than one occasion: that in all likelihood Jesus received his theological training from his mother. She is not only the source of his humanity, but also the one who raised him in his relationship to the faith.
It seems fitting to end our last blog post of the year with the words of Mary the Theotokos herself, as recorded by the evangelist Luke. The "Magnificat" is a familiar prayer, but let's consider it with a fresh mind, as her prayer:
"My soul magnifies the Lord,
and my spirit rejoices in God my Savior,
for he has looked with favor on the lowliness of his servant.
Surely, from now on all generations will call me blessed;
for the Mighty One has done great things for me,
and holy is his name.
His mercy is for those who fear him
from generation to generation.
He has shown strength with his arm;
he has scattered the proud in the thoughts of their hearts.
He has brought down the powerful from their thrones,
and lifted up the lowly;
he has filled the hungry with good things,
and sent the rich away empty.
He has helped his servant Israel,
in remembrance of his mercy,
according to the promise he made to our ancestors,
to Abraham and to his descendants forever."
Her words echo those of the barren Hannah, when she found herself pregnant with the prophet Samuel. And they foreshadow the Beatitudes of her own son some thirty years later. These words give us insight into how she understood God, and his relationship with her and with the wider world. As a Jewish woman—pregnant out of wedlock, in patriarchal, occupied Israel—her sense of her own lowliness is evident in her words, which find strength in the Lord and promise blessings for the humble, the hungry, and the oppressed. That may be why the earliest recorded prayer to her, found in a Coptic Nativity liturgy from perhaps the third century and cherished in much of the Christian world, reads:
"Beneath your compassion,
We take refuge, O Theotokos:
do not despise our petitions in time of trouble:
but rescue us from dangers,
only pure, only blessed one."
Wherever your own relationship is with the Mother of God, this season invites us to consider—not only her universe-changing role in bearing Christ—but also her wise self-awareness, and more than that, her deep connectedness both to God and to the lives of those who suffer. Surely she is one to whom anyone may turn for compassion and refuge.
Let us hold her close to our hearts in the new year.
PS: The icon was painted by Nana Quparadze, a Georgian iconographer living in Denmark. You can see more of her work here: https://nanaquparadze.dk/
Patricia Fann Bouteneff is president of Axia Women.